Robo-advisers are seen as a technological solution to the problems associated with the high cost and lack of availability of financial advice. Find out more…
Key points
Robo-advice uses technology to give financial advice, replacing the role of a human adviser
It's typically a low-fee option which may be appropriate for those with relatively small savings pots
Robo-advisers have been seen as an answer to the 'financial advice gap' that exists in the UK
Good, reliable financial advice has always been an invaluable resource, and the demand for such service only seems set to grow.
With pension freedoms and requirements for more personal responsibility in career and money management, more and more people are having to regularly make life-changing financial decisions.
This has contributed to what the Financial Conduct Authority (FCA) has defined as a 'financial advice gap' in the UK, much of which is caused by the high cost of independent financial advice which may not be appropriate for those with relatively small sums to save or invest.
When financial advice is available and affordable, there's often confusion about whether it's 'guidance' or 'advice' and whether it's 'restricted' or 'independent' advice, while a variety of mis-selling scandals in the industry have done little to earn public trust.
You can read more about these issues in our guide on how to find and choose your financial advice, but one thing that the FCA has suggested as a solution to the 'advice gap' is technology and the rise of the so-called robo-adviser.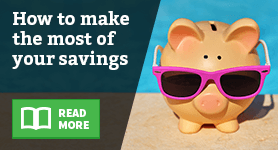 While this may seem futuristic to some, it's already a major industry with US companies like Wealthfront and LearnVest having a big impact on the financial services industry, and other online investment services such as Wealthify planning to shake up the UK market.
In March 2016, US robo-advice firm Betterment was valued at $700m† and was said to have $3.9bn of assets under management.
In the same month in the UK, RBS cut 550 jobs† as part of its strategy to reduce face-to-face financial advice and use more robo-advisers for customers with smaller saving pots.
What is robo-advice?
Robo-advice uses technology to provide financial advice without direct human intervention, meaning it's typically seen as a low-cost option that can be made easily available to the masses.
The services are growing in number and sophistication with the rapid expansion of the financial technology (FinTech) industry, which aims to make financial services more efficient.
Guidance and advice through Gocompare.com
Users of robo-adviser services access them online where they're asked a series of questions, such as how much money they have to invest, how long they want to invest for, and their attitude to risk.
A risk profile of the individual is then built and algorithms used to determine the tailored financial advice that's given to them.
Critics of the technology have included those who believe that it offers limited advice, that the technology doesn't understand human emotions and the differences between people, and that it struggles with unusual and irregular individual circumstances.
Some of these issues may be addressed by hybrid robo-advice, which could offer an online service backed up by the option of speaking with a human adviser.
Robo-advisers have most usually been associated with stocks and shares trading and other aspects of portfolio management, but expect to see them expanding into more everyday areas of personal finance guidance and advice, including mortgages and life insurance.
In April 2016, Wealthify CEO Richard Theo acknowledged that robo-advice had its limitations in certain product areas, but that even these may be taken over in the years to come:
"At Wealthify we don't expect that robo-advised wealth management will be a primary solution for high-net-worth or ultra-high-net-worth customers for at least five or 10 years," said Theo.
"Proper financial planning and face-to-face personal advice are perfectly affordable and the best approach for these people. Robo artificial intelligence is not yet smart enough to take on board the multitude of circumstances that are encountered."
In Theo's opinion, though, for the vast majority of people who hold savings and receive poor returns "a diversified robo-managed investing solution is perfect".
Why fees can be lower with robo-advisers
Perhaps the most obvious and significant cost benefit of robo-advisers is in relation to the always-on nature of such a service that allows it to cater to more clients in a faster time, without needing to engage with clients face-to-face.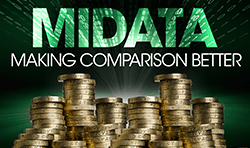 To consider other areas, the FCA has identified the main costs of providing advice as being:
Marketing to attract customers
Regulatory fees and levies
Cost of technology
Insurance costs
The direct costs of providing advice in line with regulation (eg costs relating to gathering information during the fact-find process or assessing the suitability of the recommendation)
Other direct costs, such as staff training
While some of these expenses, such as marketing and regulatory fees, will also apply to robo-advice providers, savings through automation and economies of scale will apply to areas such as staff training.
Initial set-up costs may be high, but afterwards updating a single system may, for example, lead to savings when it comes to technology and the updating of regulatory requirements.
In theory there may also be business insurance savings; assuming that the system is set up in line with regulatory demands, it shouldn't be possible for it to offer advice that leaves the operating firm open to an insurance claim.
An insurance company may deem that the removal of the human element makes the company less of a risk to cover.
FCA on the future of financial advice
As part of its March 2016 Financial Advice Market Review (FAMR),† the FCA recommended consulting "on measures to support firms developing guidance services that help consumers make their own investment decisions".
The FAMR also highlighted the increasing role that technology can play in "creating a more engaging, cost-effective advice market" and said it wanted to use Project Innovate† to help firms develop their automated advice models.
By Sean Davies
[SeanSocialShare]