See if a 10-year fixed-rate mortgage is the right choice for you
Find out whether a 10-year fixed-rate mortgage is the right option for you 
A 10-year fixed-rate mortgage will keep you locked in to the same interest rate on your mortgage for a decade. 
10-year fixed-rate mortgages disappeared from the market for a few years after the credit crunch but they made a grand Spandau Ballet-esque comeback in 2014 and they're still going strong.  
Official statistics from the Bank of England show that interest rates on 10-year fixed-rate mortgages - with a 75% loan to value ratio - have decreased from 3.29% in October 2015 to just 2.67% in October 2017 which is good news for buyers.
Key points
A 10-year fixed-rate mortgage will mean you have the same interest rate for a decade
You'll need a big deposit to secure this type of mortgage
You may need to pay fees to break your contract early 
What are the benefits? 
Staying on the same interest rate means you'll be able to know exactly what you'll be paying out for the next ten years. 
If interest rates were to rise for any reason, you wouldn't be affected and your repayments wouldn't increase. 
You also wouldn't need to worry about re-mortgaging within the next couple of years or paying any of the fees that come with it. 
A 10-year fixed-rate mortgage can provide security for you through times of financial instability too. 
But realistically, you should only take this type of mortgage out on a house you see yourself living in for a while – if you've found your forever home, for instance. 
What are the downsides? 
For starters, you'll need a bigger deposit if you're after a 10-year fixed rate – possibly as much as 50% of the value of your home. 
If you can get a substantial deposit like this together, your interest rate will also most likely be low so you'll be getting a better deal.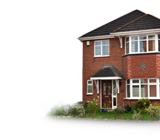 Keep in mind that while interest rates may increase, they could also decrease and you won't see the benefit of this as you'll be stuck on the same fixed rate. 
Generally, the longer the length of the fixed rate, the higher the interest rates and fees will be meaning your repayments may be more than someone on a two-year fixed-rate deal. 
And when your fixed term ends, you'll be placed on a standard variable rate which can change at any time so you'll have to remortgage if you'd like to stay on a fixed interest rate for the next few years.  
Perhaps the biggest drawback with a 10-year fixed-rate mortgage is the fact that if you decide you want to move in that time, you may have to pay some fees to get out of your mortgage early.
What fees are these?
If your mortgage isn't portable, you won't be able to transfer it to your new abode. Boo, hiss. 
You also might have to pay an early repayment charge to pay off your 10-year fixed mortgage. This could be between 1-7% of the remaining amount you owe. 
However, although you may pay a steep early repayment charge within the first year, this percentage will decrease as time passes. 
Not all lenders will charge this either so you should check with your potential provider. 
As well as this, you'll have to pay admin and solicitor fees – to exit your new mortgage and enter a new one. 
Fees you'll have to pay include an arrangement fee to your new mortgage lender which could be anything between £0 and over £2, 000 as well as possible booking fees, valuation fees and exit fees.
Bear in mind that you'll probably also have to pay for legal fees, surveys and your moving costs.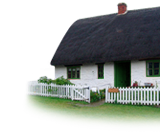 If you're moving somewhere over £125, 000 in England and Northern Ireland, you'll also have to pay stamp duty. 
If you bought a property over £180, 000 in Wales after 1 April 2018, you'll pay Land Transaction Tax.  
In Scotland, this is known as Land and Buildings Transaction Tax which you'll pay if the property is over £145, 000.
These are all expenses you should take into account when deciding whether a 10-year fixed-rate mortgage is right for you. 
Who is this mortgage best for?
A 10-year fixed-rate mortgage would suit someone who would like to be certain what their budget is each month. 
It's also a good idea if you know you can't afford any more than the amount you've set aside for your mortgage. 
However, you should keep in mind that it's a long-term contract you may not be able to exit easily. 
Stevens says, "If you're absolutely certain that you won't need to relocate during the fixed period, then this type of plan could be a very beneficial option. 
"Otherwise, you should be aware that the exit penalties for moving home and taking out a mortgage with a new lender can be as high as 5% of the entire mortgage balance, which could make your move very expensive indeed."