Can you still get a 100% mortgage?
If you have no deposit for a home a 100% mortgage might be an option to consider. Find out how 100% mortgages work, or speak to a fee-free adviser for more help.
It used to be common to arrange a mortgage that could cover the entire cost of your home.
These deals were known as 100% mortgages, although some lenders went even further; failed bank Northern Rock infamously offered a 125% mortgage product at the height of the housing bubble.
When the credit crunch arrived in 2007, mortgages for 100% or more of the value of homes began to disappear from the market.
The last 100% mortgage was withdrawn from the market in 2008 and for years it seemed that the concept that had left so many homeowners with negative equity was extinct.
By 2015, though, a new wave of 100% mortgages had emerged.
Yet these no-deposit home loans are very different beasts from the previous incarnation of 100% mortgages...
How do 100% mortgages work?
Post-financial crisis 100% mortgages work very differently from their pre-credit crunch ancestors, yet one aspect is very much the same - they let you buy a home without saving for a deposit.
Yet in a new age of tighter responsible lending rules, these products are no longer widely available, with just a few providers offering rather niche products.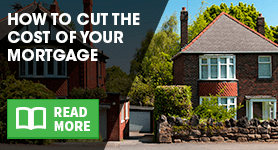 To be offered one of these new 100% mortgages you're likely to need a family member to provide security for the loan by acting as a guarantor in one of two ways.
Property as security
These work by taking the guarantor's property as security against a proportion of the mortgage - so, for example, the borrower takes a loan for 100% of the cost of the property they're buying, but their guarantor uses the value of their own home as security against 25% of the loan.
To do this, a legal charge is registered on the guarantor's home, which has serious implications - it means the lender can pursue the guarantor for any shortfall if the borrower has their home repossessed and sold.
If the guarantor has a mortgage of their own on a property, the 100% mortgage provider may impose a maximum combined loan-to-value of the mortgage and the registered charge - for example, 65%.
Savings as security
With this type of 100% mortgage, the borrower's family member guarantor puts their savings in a savings account with the lender, where it's held for a set number of years.
The main advantage of a 100% mortgage is that, quite simply, it lets you buy a home without having to save a deposit
This savings account may pay little or no interest (although it may be used to offset interest on the borrower's mortgage with some products) and the guarantor won't be able to withdraw any of their money until the term is up.
As with using property as security, the lender has a legal charge over the funds deposited during the term, which means they can be used to make up a shortfall if the property is repossessed and sold at a loss.
Advantages of 100% mortgages
The main advantage of a 100% mortgage is that, quite simply, it lets you buy a home without having to save a deposit.
In the case of 100% mortgages that require a guarantor they provide an alternative to gifted deposits for family members who want to help you onto the property ladder.
They may also be useful for existing homeowners who bought their property during the boom years with little or no deposit and have since fallen into negative equity.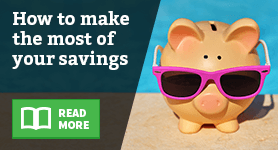 A 100% mortgage could help people in this situation move house or remortgage when they'd otherwise be mortgage prisoners, perhaps trapped in unsuitable properties on very high rates of interest.
Drawbacks of 100% mortgages
There are several disadvantages to taking out a 100% mortgage, many of which could have a serious impact on you and your family's finances.
Guarantor risk
Just like old-style 100% mortgages, the new wave carry some serious risks, but these days the risk is mostly undertaken by you and your guarantor family member, rather than the lender.
If you want to take a 100% mortgage that requires a guarantor, you'll have to find a willing family member who's happy to either put their own property or their savings at risk, as well as potentially foregoing interest on their savings if they're used as security.
Higher rate and charges
Although a few 100% mortgages have returned to the market, they remain a niche and specialised product, with very low availability.
See also:
Try our mortgage calculator
This lack of choice means fees and charges may not be as competitive as mainstream products and you'll have fewer deals to choose from.
Negative equity risk
Although lenders may have found a new way to offer 100% mortgages by asking borrowers to find a family member to stump up additional security, nothing much has changed in the fact that they put you at risk of negative equity.
If house prices fall, you could find yourself paying a mortgage that's more than the value of your house - which means selling or moving will be both expensive and challenging.
Mortgage indemnity guarantee (MIG)
With no-deposit mortgages (and also with many low-deposit mortgages), the lender is likely to insist on a mortgage indemnity guarantee.
A MIG is an insurance policy to protect the lender against loss if you default, but often it's the borrower that's asked to pay for it.
The premiums can be quite steep and the policy is purely for the lender's benefit, not the borrower's, so bear in mind this may be an extra cost to budget for.
Alternatives to 100% mortgages
Given the risks involved with a 100% mortgage, it's a good idea to look around at some of the alternatives.
Buyer schemes
Affordable home ownership is frequently on the political agenda and there are often home buying schemes available, either locally or as part of a government initiative, such as Help to Buy or shared ownership.
Although you'll still need to raise some deposit with schemes like these - typically at least 5% - the initial costs can be far lower than what you'd need with a standard mortgage.
Gifted deposit
Another way for family members to help you get on the housing ladder is with a gifted deposit, which is where a family member simply gives you the money needed.
Some lenders may have a maximum percentage of the deposit that can be gifted, plus your benefactor may be asked to sign a declaration that the money is a gift and doesn't need to be repaid.
As an alternative to using their property as security on a 100% mortgage, a family member may prefer to consider remortgaging their own property to raise a gifted deposit instead.
Loans
Borrowing money for a mortgage deposit isn't usually an option because most lenders won't allow it.
However, if you can raise most of a deposit yourself a few lenders may let you use a loan from family or even a bank loan to top up your deposit funds.
By Derri Dunn