Find out more about mortgage affordability rules and the questions a lender may ask you to determine whether you can afford a mortgage.
Key points:
Affordability means a lender wants to be sure you can afford to repay the mortgage every month
The number and type of questions you'll be asked depends on your personal circumstances
Lenders also check whether you'll be able to afford your mortgage if rates rise in the future - this is called a 'stress test'
Since the Mortgage Market Review (MMR) took effect on 26 April, 2014, the way lenders judge whether to give borrowers a mortgage has changed.
Instead of basing their decision on salary multiples, lenders now check affordability - this means looking at things like bank statements and payslips, while they'll also ask you questions about your income and spending.
Affordability means a lender wants to be sure you can afford to repay the mortgage every month, while also having enough money left to pay off debt, bills and other expenses.
There are many things they could ask you about, from gym memberships to regular meals out. This may sound daunting, but it doesn't mean that a lender will judge you.
What questions will a lender ask?
"There are hundreds of questions a customer could be asked by the providers these days," said GoCompare's Matt Sanders.
"Since the MMR, providers are taking a much more forensic approach to assessing incomes and outgoings, so customers will face more questions around what they can potentially live without should they need to."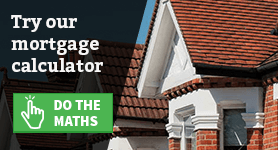 The number and type of questions you'll be asked depends on your personal circumstances. For example, whether you have dependants or are single, self-employed or in full-time employment.
"If you have a relatively complex income made up of multiple sources paying varying amounts at irregular intervals, you'll face more questions around proving the reliability and longevity of each income in comparison to someone who earns a single salary," said Sanders.
"The same applies to outgoings; a single professional with no financial commitments will face less questions than someone with lots of debt and other dependants and outgoings."
Income
Information about income will be broken down by basic salary and any bonus or overtime payments that would typically be received.
Self-employed people will need to give a longer track record of income, often requiring at least two years of accounts/self-assessment.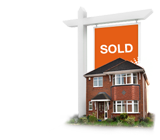 Outgoings
Questions will centre around a variety of different types of outgoings, including bills, debts and additional spending.
The lender will ask you how much you currently spend on rent/your mortgage and bills including council tax, utilities and water, internet and TV, your mobile phone contract, plus any other subscriptions, such as gym membership.
They may ask about any credit cards and loans you have, and the amounts you owe on them. Your lender may ask you how much you pay off from these debts in a month, and whether you have any plans to increase or reduce these payments.
The way you run your finances will change significantly pre- and post-home ownership because people make sacrifices to pay the mortgage
Matt Sanders, Gocompare.com
The lender will also ask whether you have children or dependants and whether you intend to start a family, or to have more children, in the near future.
They may ask how much you pay towards your pension, if you have pension commitments, whether you have any student loan debt and, if so, how much you pay off each month.
It's possible that they'll also want to know things like how much you spend on food and additional bills, and even how much of your disposable income goes on things like holidays and nights out.
Property deposit
A lender may ask how you've built up the deposit you'll be putting down on the property. While borrowing money for a deposit may have been more acceptable in the past, the MMR means that taking out a loan for a deposit is now rarely allowed.
"The MMR means that customers have to think long and hard about taking out a loan to fund their mortgage," said GoCompare's Matt Sanders.
"While it would have been frowned upon before, increased scrutiny being placed on spending habits and borrowing by lenders means that now potential homeowners would find it almost impossible to get a mortgage with a borrowed deposit.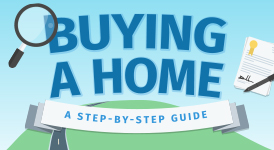 "Taking a loan out will increase a customer's financial liabilities and could potentially reduce their ability to pay additional debts - lenders won't find them an appealing prospect and might doubt whether they could afford the mortgage at all.
"Affordability is the key word here; borrowers should ask themselves whether they would be able to pay off a loan and mortgage at the same time, especially if the terms of the loans are limited to a number of years (which they are likely to be) at a high rate."
If a family member is gifting part of a deposit, lenders will want to see proof that the money is gifted and is not, in fact, a loan. This can be done in the form of a gift declaration, which both parties have to sign.
Length of mortgage
A lender will want to know the term of your mortgage - whether that's 25 years, 30 years, 35 years, or a different length. For many first-time buyers, taking out a mortgage of 30 years or longer instead of the traditional 25 is a way to make monthly repayments more affordable.
Longer-term mortgages have increased in popularity since the MMR, as they reduce monthly repayments and can make affordability easier to achieve. They aren't to be taken out lightly, though, as they increase the amount you pay in interest overall.
Future plans
Controversially, if you don't currently have children your lender may ask you whether you have any plans to start a family in the next few years. In theory the choice to have children will affect the affordability of your mortgage, but there's no reason to think that a lender would reject you if you plan to have children.
They may also ask whether you plan to become self-employed and about the certainty of your work - whether you're on a permanent or fixed-term employment contract.
Stress test
Lenders want to make sure you'll be able to afford the mortgage if rates rise in the future, which is why they apply a 'stress test'.
This stress test was introduced by the Financial Conduct Authority with the MMR in 2014.
Lenders must determine whether borrowers could afford their mortgage if rates were to increase by 3% in the first five years of the term.
Insurance policies
Your lender may ask you about anything you have in place to protect your mortgage, in case you lose your job or can't work due to illness or accident; things such as income protection insurance and life insurance.
Lenders may also ask whether your employer offers a death in service benefit, which can work in a similar way to life insurance.
Why do lenders need to ask these questions?
While these questions may at times seem intrusive and excessive, the lender is asking them in order to ensure that you can afford the mortgage and to keep your - and their - investment safe.
"Ultimately, all these questions are aimed at making lending safer for customers and banks," said Sanders. "Falling behind on your mortgage is serious for both borrower and lender - borrowers could be left homeless and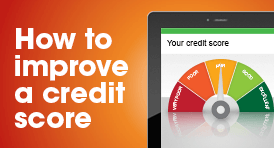 lenders out of pocket, so there's not a favourable outcome on either side."
However, Sanders points out that the affordability questions aren't entirely accurate. Most people will change their spending habits in the run-up to buying a home, even if it's just fewer nights out and more time spent in front of the telly.
"Invariably, the way you run your finances will change significantly pre- and post-home ownership because people make sacrifices to pay the mortgage," said Sanders.
Credit check
Credit reports can have a huge impact on your financial life, although aspiring homeowners should also realise that lenders don't entirely fit their lending profile around the credit scores given on such files.
Different lenders will check credit to a different standard. Some may look at missed payments dating back six months, while others may examine a longer period.
If your data is inaccurate or out of date your credit may appear worse than it is, meaning it's important to ensure your credit file is as up to date as possible.
"Credit search is a huge part in the application," said Sanders. "Missed payments or anything that suggests you're not a reliable borrower may exclude customers from the premier deals and hike up the rates available to them."
Check your credit report
It can be a good idea to look into your credit score before applying for a mortgage, a service that can be free. That way, you can pre-empt any problems and make sure your score is in good shape.
You should always consider your credit profile before making a mortgage application, as if the application fails it will show on your file and may make any existing issues worse.
Speak to an adviser
If you're confused about affordability rules and want to find out more, it might be worthwhile speaking to an independent mortgage adviser.
They'll be able to ask you all the questions a mortgage provider would, and direct you towards products that you're more likely to be accepted for.
"It makes sense to shop around as each lender can approach things differently. Your circumstances may fit better with one lender over another."
By Emily Bater