Guide to mortgages for people with bad credit
Problems with your credit history may stem from missed payments (for example, credit card payments), a County Court Judgment (CCJ) or bankruptcy.
These can all have an adverse impact on your credit and may mean that the risk you present to lenders is too high for them to consider giving you a mortgage.
Even if you're accepted, you may face higher interest rates and/or fees, as borrowers with poor credit ratings may not have as much choice as those with good credit scores.
However, there are lenders who may consider those who might be rejected for mortgages elsewhere.
Why's it harder to get a mortgage with a bad credit rating?
So-called sub-prime mortgages - mortgages for those with poor credit - were widely blamed for contributing to the 2007-8 financial crisis, and the lessons learned during that time mean that getting a mortgage can be much harder for people with credit issues.
While sub-prime mortgages are generally considered a thing of the past, in October 2015 several lenders launched new sub-prime mortgages, much to the surprise of debt charities, which were severely critical.
Of course, credit problems could include anything from missing a bill payment to having a home repossessed, so the impact your own credit issues have on your eligibility for mortgages will depend on the severity of your past problems.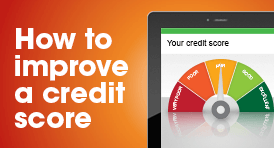 Applying for a mortgage if you have bad credit
If you've fallen behind on mortgage payments or even had a home repossessed in the past, finding a mortgage again may prove difficult - but it's not impossible.
Your mortgage provider may ask for more proof that you can afford repayments - for example, they may want to see more payslips and bank statements than usual.
The lender will ask about your previous credit problems, including any defaulted credit card payments or CCJs.
Although relatively minor credit problems are not insurmountable, if you've been declared bankrupt in the last few years or had a recent CCJ, you may struggle to find a lender who'll give you a mortgage.
It's likely you'll have to wait until your bankruptcy is removed from your credit record, which can be six years from the date of your bankruptcy, and then start rebuilding your credit.
Improve your chances
Since the recession hit in 2007-8 it's become more difficult for people with bad credit to get a mortgage. The Mortgage Market Review in 2015 means that now mortgage providers must ask about affordability to determine whether you can afford the monthly mortgage payments and all your other outgoings.
Nevertheless, there are things you can do to increase your chances of acceptance, especially if you take action months, if not years, before you actually apply.
Save for a bigger deposit
You may need a larger deposit if you have bad credit - for example around 20-30%, instead of 5-10%.
Low-deposit mortgages often have tighter acceptance criteria, so the more deposit you have, the better chance you have of finding a mortgage you're eligible for.
If saving more isn't an option - and borrowing money for a deposit would be risky, to say the least - there are a few ways of getting a larger deposit together.
Get help from family
Most lenders will accept a deposit if it's 'gifted' from a family member. This can't be a loan, and you must be under no obligation to repay the money.
The person gifting you the money will have to sign a form stating the conditions under which they're lending you the money - for example, whether they expect to live in the house in the future, or whether they expect to own a share of the house.
They'll also be asked whether they've consulted a financial adviser about gifting the money, and this is something you could consider doing together to discuss the repercussions of the gift.
In a number of years you may be in a position to repay the money, and there's nothing stopping you from 'gifting' the money back.
Get a guarantor
If you're unable to get a mortgage because of bad credit, a family member may be willing to be named as a guarantor.
Getting a guarantor is a big step, as you and your guarantor will be tied to each other financially. This could have an impact on both your credit ratings.
The guarantor would have a charge placed against their own house, which means that if the borrower defaulted on their mortgage payments the guarantor may be liable.
Getting a guarantor doesn't remove the need to be credit checked - if your credit is in a bad way, you may still struggle to get a mortgage.
Sort your finances
Postponing buying a home until you're in a stronger position may be a sensible idea.
Think about building your credit rating back up with good credit, saving more for a deposit and making yourself a safer proposition to lenders.
This could mean access to more competitive rates down the road, which will save you money in the long run.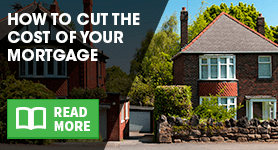 Speak to an adviser
Finding a mortgage if you have credit issues may be tricky, so it could be a good idea to speak to an adviser.
They'll be able to give you advice on the right product for your needs, and help you with your application - you'll have to pay for their help.[1]
By Emily Bater