Can I use a mortgage to buy an auction property?
Technically, yes you can.
But property auctions are traditionally the domain of landlords and investors looking for cheap houses and flats that they can turn around quickly and rent or sell for profit.
The buying process - and often the properties on offer - aren't for the faint-hearted, especially if you need a mortgage to finance your purchase.
Anyone can buy at a property auction, though, and it could be a way to find a bargain home.
Key points
Properties at auction might be repossessed, dilapidated or unusual, but you may still be able to get a mortgage for them
You'll usually need to complete within 28 days of the auction, so you should arrange your mortgage swiftly
Beware of bidding on properties that will be unmortgageable, or you could lose your deposit if you're the highest bidder and can't complete in time
Prepare thoroughly for the auction and consider viewings, legal checks and surveys before you bid
Why do properties end up at auction?
Houses and flats end up being auctioned for many reasons, but the overarching feature is that the sellers are looking for a fast turnaround.
The trade-off is that properties sell for less than they would if marketed through estate agents.
Some common reasons properties end up at auction are:
The property was repossessed and sold by a lender
The owner died and the property is being sold by a lender or relatives
The property has tenants
The property is dilapidated
The property is unmortgageable for some reason
Although the first two scenarios don't present any specific problems with getting a mortgage, the last three might make things very difficult.
If you're dependent on being able to get a mortgage to buy the property, you need to do your homework to make sure the house or flat you're bidding on is a mortgageable prospect.
Types of property sold at auction and potential mortgage problems
Some types of properties that end up at auction can be difficult to mortgage.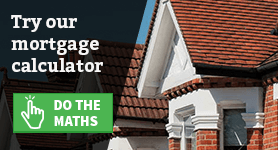 Repossessions
Repossessions, or 'repo properties', generally shouldn't be any harder to mortgage than other properties of the same type.
Repos are homes that have been seized by the lender because the owner failed to pay the mortgage. The lender then sells the property; they're unlikely to have an emotional attachment to the house and may want to move it on quickly and cheaply.
Many repos actually get sold through estate agents before they make it to auction, but 'gazumping' - someone coming in with a last-minute higher offer - can be a problem in cases as the lender has a duty to achieve the highest possible price for it. However, if you can buy at auction the deal's done on the spot, eliminating the possibility of gazumping.
Bear in mind that repos might be poorly maintained. If the previous owner couldn't afford the mortgage, the property might not be well cared for.
Properties where the previous owner died
If a homeowner has died and the property is sold, it's known as a probate sale.
These properties sometimes end up at auction because the relatives want to arrange a sale quickly and without dragging it out. As with repos, they can represent a bargain at auction with no particular challenges for getting a mortgage, but you still need to check for potential problems.
If the previous owner was elderly or unwell they may have struggled to maintain the property. In this case, it might need a bit of updating, or even full modernisation. As with repos, problems with the house's structure might be an issue when it comes to getting a mortgage.
Properties with tenants
If you want a residential mortgage, don't consider a tenanted property at auction, no matter how much of a bargain it looks.
You can't get a residential mortgage for a property with sitting tenants.
On the other hand, if you're a landlord it's possible to get a buy-to-let mortgage on this type of property, although not all lenders allow it.
Speak to a mortgage adviser to help you find a lender that will accept these circumstances.
The other difficulty is that there may be issues surrounding the tenancy contract and other paperwork, which you'll need an experienced conveyancer to navigate. This might be extremely tricky within the timescales for buying at auction.
Finally, beware of homes with protected sitting tenants. These houses have tenants who have a right to remain there for life, meaning the property may be unmortgageable.
Dilapidated properties
Dilapidated properties are different from those that are a little tatty or dated. They may have, for example, no roof, damage to walls, broken windows, doors and floors, and the essential services may have been ripped out.
Dilapidated properties may or may not be mortgageable; it really depends on the level and type of damage. For example, most lenders won't consider properties without a functional kitchen or bathroom.
Carefully assess the level of dilapidation before the auction and speak to a mortgage adviser to see if the property will be an acceptable risk to lenders.
Be aware that even if you can get a mortgage, the lender may 'retain' part of the mortgage funds and only release them once the problems are rectified.
Some self-build mortgages might be an option for properties that need full renovation, conversion or rebuilding.
Unmortgageable properties
A property might look ok on the surface, but it could be unmortgageable for a less-than-obvious reason. Some examples are:
If you've got your heart set on an auction property but it has issues like these, it's worth speaking to a mortgage adviser to see if they can find a lender that will accept the property. But be aware of the potential for heartache further down the road when you come to insure, repair or sell the property.
That being said, for those in a position to invest mortgage-free, these properties can be a good prospect at auction. A common developer strategy is to buy cheap properties with problems that make them difficult or impossible to mortgage, then to rectify the issue before selling on the open market.
Auction purchase timescales
One of the main deterrents to buying a property at auction with a mortgage is the timescale involved.
Once the gavel has fallen, you'll normally have to put down a 10% deposit on the spot. Then there's a time limit by which you have to complete the sale, generally 28 days.
That means you'll have to be confident you can complete your mortgage application, as well as all the conveyancing work, within this time.
Because of this, you'd be wise to make sure you have a decision in principle on a mortgage before the auction.
You might also want to speak to a mortgage adviser who can recommend lenders that will accept the type of property you want to buy, and are able to progress applications quicker.
Similarly, choosing a conveyancer that specialises in progressing auction transactions quickly will give you a better chance of completing within the time limit. Be warned - if you don't manage to complete within the deadline, you'll lose the deposit you put down at the auction.
Preparing for a property auction
If you want to buy at auction (with a mortgage) the key to success is in the preparation.
Viewing
Don't think that just because you're buying at auction you'll have to buy blind. You can view the properties you're interested in before the auction, but viewing arrangements may vary.
You might have a lone viewing as you would for non-auction properties, or the selling agent might arrange 'bulk' viewings where they open the house up to groups.
Surveys
You'd normally arrange your survey after having an offer accepted, but if you buy at auction you should arrange surveys before you bid. Of course, if you're interested in several properties it might end up being quite expensive to have a survey done on each.
It's still wise to get it done and to budget for this though, as it'll reduce the risk of you inadvertently buying a property that proves nigh-on impossible to mortgage.
Legal work
Just as with surveys, you'll increase your chances of a sound purchase if you get your conveyancer or solicitor to examine potential legal issues or problems with the property's title before the auction.
Again, although this could be expensive if you're interested in several properties, it'll reduce the risk of bidding on something problematic and will speed up the purchase post-auction.
Bridging loans
If all else fails and you're struggling to meet the completion deadline due to delays arranging a mortgage, a bridging loan could save you from losing your 10% deposit.
It could also help cover the shortfall if you're buying at auction but haven't yet sold your current home which you already have a mortgage on.
However, bridging loans can prove costly compared with a mortgage, particularly if it'll be a while before you can repay, and they won't be right for everyone's circumstances.
By Derri Dunn