Find out more about different types of commercial mortgages, interest rates and what to do if you want to buy a business premises.
Key points
A commercial mortgage is any mortgage not held on the property where you live
Most lenders will require a substantial deposit of at least 20-30%
Speak to a business mortgage adviser for tailored advice on your business's needs
If you're considering buying a property for your business then you may assume you already know about mortgages.
After all, how different can a commercial mortgage be? The answer is: a lot.
A commercial mortgage is a very different product to a personal mortgage and there's a lot more that needs to be taken into account.
For a start, there are no 'off the shelf' products available, so you can't apply online or compare rates as easily.
It's essential to speak to a mortgage adviser and get some tailored, expert advice on your specific mortgage needs because lenders will tailor their mortgage offer to your specific company's circumstances.
A broker or adviser will tell you how likely a lender is to accept your application for a commercial mortgage, or where you need to brush up your bid.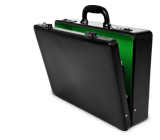 While you may not see best buy tables for commercial mortgages, some lenders are more competitive than others and an experienced broker will be able to help you identify the most cost-effective lender for your business.
Which is the most suitable lender for you will be affected by your budget, your building, even your business-type, so talking to an independent, experienced broker is essential.
A good place to find one is the National Association of Commercial Finance Brokers.†
What is a commercial mortgage?
As a general guideline, a commercial mortgage is any mortgage that is not held on the property where you live.
There are typically two types of commercial mortgage. A business mortgage is appropriate if you're looking to buy premises for your company to operate from and it's sometimes called an owner-occupier mortgage.
A commercial investment mortgage is for when you want to purchase a non-residential property in order to rent it out to other businesses.
A commercial investment mortgage is for when you want to purchase a non-residential property in order to rent it out to other businesses.
The length of the lending varies hugely, depending on the business' needs.
Most mortgage lenders won't consider borrowing that's for less than three years and you should look at other forms of commercial finance if you need a relatively short-term loan.
Most commercial mortgages can be arranged for up to 25 years, although this can vary hugely depending on the business circumstances.
If you're wondering whether that makes a buy-to-let mortgage a commercial mortgage then you're right, it is. However, it's such a popular product that it can be sold 'off the shelf'.
Any other commercial borrowing and you need to speak to a broker to find a lender that works with your industry and specific circumstances.
Interest rates and fees on commercial mortgages
The interest rate and fees of a commercial mortgage may surprise you if you're expecting the cost to be comparable to a residential mortgage.
You're likely to be offered a higher rate of interest and potentially higher fees to reflect the increased risk of lending to a business rather than an individual.
Bear in mind that if you can come up with a large mortgage deposit you'll appear less risky and may get better deals.
A deposit of less than 20% could mean you pay a much higher rate and many lenders insist on a minimum deposit of 30%.
There are some lenders who offer as much as 100% loan-to-value bu
t you're likely to pay a much higher rate if you need a deal like that and would probably have to use another property, such as your own home, as security.
With any commercial mortgage there may be arrangement fees, valuation fees and probably an early redemption charge or penalty for if you decide to end the mortgage before the agreed term.
There are commercial mortgages available for almost every type of viable business, even relatively new ones.
Types of business mortgages
Just like with a residential mortgage you may want to fix the rate to give yourself some stability. It is possible to choose a fixed rate deal, although usually for no more than five years.
As with any mortgage, you're likely to pay a little more for this extra security and you wouldn't benefit if rates were to fall.
It is possible to get an interest-only commercial mortgage but the lender will want to know exactly how you propose to clear the debt at the end of the loan term.
Commercial and business mortgage criteria
Your application for a commercial mortgage will depend on many different factors.
All lenders will want to look at your business accounts, profit projections and the property value, but some may also want to look at your personal finances too.
This enables them to assess your affordability, which means whether or not you can afford the monthly repayments.
Did you know...?
A business loan might be an alternative to a commercial mortgage if you need to borrow less than £25,000
Again, an experienced mortgage broker or adviser will be able to discuss different lenders' requirements and help you pull together enough information to help your application run smoothly.
Don't assume that an adverse credit history will completely bar you from a commercial mortgage, but it could mean the best deals are not available to you.
Bear in mind that if you want a commercial mortgage for a property on a leasehold then the lender will want to see that there's a long period left to run.
Alternatives to a business mortgage
If you only need a relatively small amount of cash - below £25,000 for example - you may be better off looking at a business loan.
These are typically unsecured, although the lender will also want to see information on your company's income and projections.
Most commercial mortgage providers have a minimum amount they are willing to lend and a minimum period, as the work involved in setting up such a contract is considerable.
It's a good idea to speak to an adviser or broker so you can be clear on whether a business loan, bridging loan or commercial mortgage is the best option for you.
Commercial mortgages for shops or restaurants
Yes, but again the lender will need to see an extensive amount of information, including business accounts and projections.
Small businesses like shops and restaurants are a key pool of customers for commercial mortgages, but some lenders are happier lending to these businesses than others.
If you need funds to fit out the new business then it may be that a business loan is more appropriate.
If you plan to live above your shop, pub or restaurant then that can also complicate your mortgage needs, so you need to involve a mortgage adviser at an early stage in your planning.
By Felicity Hannah