Think carefully about early repayment charges if you're looking for a new mortgage, remortgaging or planning to overpay on your current deal.
Key points
You sometimes have to pay early repayment charges (ERCs) if you want to exit a mortgage deal before a date stated at the outset of the deal
ERCs are usually a percentage of the mortgage and can run to thousands of pounds
If you're remortgaging, think about switching deals after these charges cease to apply
Early repayment charges (ERCs) are often the trade-off for getting the best mortgage deals.
In return for lower or fixed interest rates and fees, you're typically expected to commit to the product for a certain length of time - most commonly two or five years, although various other deal lengths are also offered.
Types of mortgage with early repayment charges
Early repayment charges may apply to all kinds of mortgages, be they fixed-rate mortgages, or variable-rate mortgages such as tracker and discount deals.
It's a common misconception that variable-rate mortgages don't have ERCs, but that's not really true.
The only mortgages that don't typically have early repayment charges are standard variable rate (SVR) products, which your lender will usually move you onto if you don't switch when a deal on another sort of mortgage comes to an end.
How much are early repayment charges?
ERCs vary from product to product, but are typically between 1% and 5% of the mortgage.
Sometimes they will reduce over time. For instance, you might take a five-year deal with ERCs of 5% in year one, falling to 1% in year five of the deal.
That could still be a significant cost, though – if you had a mortgage for £150,000 and had to pay a 1% ERC, that would amount to £1,500.
The Financial Conduct Authority's guidelines state that ERCs in mortgage contracts must be able to be expressed as a cash value and must be a reasonable pre-estimate of the costs the lender would incur if the customer repaid early.
These costs must be disclosed in the mortgage offer documents before the mortgage is taken out.
How to find out if ERCs apply to your mortgage
To find out if ERCs apply to your existing mortgage, check your original mortgage offer; lenders are obliged to clearly state any ERCs.
Unless your mortgage allows you to make overpayments penalty-free, ERCs also apply to overpayments
You could also contact your lender, who'll be able to tell you what ERCs apply to your mortgage and when they'll cease to apply.
ERCs on overpayments
Unless your mortgage allows you to make overpayments penalty-free, ERCs also apply to overpayments.
Some mortgages allow you to overpay a set amount of the outstanding balance each year, typically 10%. But if you exceed this, ERCs will apply to the extra amount overpaid.
For instance, consider a £100,000 mortgage with ERCs of 2% that allows penalty-free overpayments of 10% per annum.
If you decided to overpay £20,000, ERCs would apply to £10,000, which would mean paying an ERC of £200.
If you're in a position to overpay, check first if ERCs will apply and consider whether it'd be better to save or overpay your mortgage.
Finding a mortgage without early repayment charges
If you value flexibility or you think your circumstances might change before your mortgage deal expires, it's really important to take ERCs into account when you're looking for a mortgage or remortgage.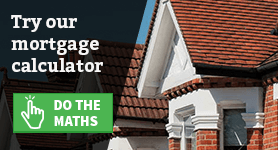 Avoid early repayment charges
The best way to avoid being stung by ERCs is to carefully consider your mortgage or remortgage needs.
If you think you might need to repay early - whether to sell up, move or overpay - before the mortgage deal ends, you might be better off considering a product with low or no ERCs, even if that means paying a little more in interest.
To help go through the options that are right for your own situation, you can speak to an independent financial adviser. 
Early repayment charges when remortgaging
Some people accidentally incur ERCs by remortgaging too early. Before giving a completion date for your remortgage, make sure you double check the expiry date of any ERCs and only complete after this time.
You can still arrange your remortgage some weeks or months in advance, but you need to request completion after the ERCs cease to apply - getting it wrong by just one day could cost you dear.
Porting your mortgage and ERCs
Although ERCs can make it costly to change your deal, some lenders will allow you to avoid them if you're moving house by letting you 'port' your mortgage.
This is where you effectively take your mortgage deal with you when you move, meaning that ERCs don't apply.
There are some drawbacks though - you'll have to effectively reapply for your mortgage and pass the affordability checks again.
If you move somewhere more expensive, you may have to 'top-up' your existing ported mortgage with an additional mortgage product from your lender at a different rate.
See also:
If you downsize to a cheaper property and your new ported mortgage is less than your old one you might still have to pay ERCs - although this may only be on the portion of the mortgage you repay early.
Should you pay ERCs?
ERCs can be extremely costly, frequently amounting to thousands of pounds, but sometimes it might still be the right decision to pay them.
If you're on an expensive mortgage deal, it might still be more cost-effective to pay the ERCs to move onto a cheaper deal.
You may also want to remortgage to a different type of product - for instance from a variable rate to a fixed rate for peace of mind - in which case you might consider that the ERCs are worth paying.
A mortgage adviser will be able to help you crunch the numbers to see if there's a better option for you.
By Derri Dunn
[SeanSocialShare]