Equity release mortgages can unlock some of the value in your home, but you need to think carefully about fees and the long-term implications. Find out more…
Key points
Equity release can give you a regular income or lump sum for retirement, but isn't to be entered into lightly
It's possible to end up owing more than your home is worth
If you take out equity release and you want to move later in life, perhaps to downsize, your options may be restricted
You can opt for a lifetime mortgage or a reversion scheme, which each work in different ways
It's a good idea to seek independent financial advice, consider the alternatives and use a lender that's a member of the Equity Release Council if you do go ahead
Equity release mortgage products are marketed as a way of releasing some of the value from your home after you've paid off your residential mortgage and own your property outright.
They're aimed at older homeowners and retired people who probably wouldn't be eligible for a regular mortgage and have little or no income to make repayments.
It's a form of lending that's becoming increasingly popular, with equity release lending reaching £1.38bn - the largest total on record - in 2014 and customer numbers growing 13% since the previous year, according to the Equity Release Council.†
Many homeowners rely on property prices rising, as they have historically since the 1970s, to pay off an equity release deal while ensuring there is value left in the property for their children to inherit.
Yet equity release products aren't without their drawbacks and shouldn't be taken on without serious consideration.
Remember that you can speak to Gocompare.com's partners London & Country for fee-free, award-winning mortgage advice by requesting a call back through our main mortgage landing page, or by calling 0800 073 1959.[1]
Lifetime mortgages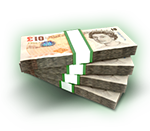 A lifetime mortgage is a loan taken out against your property but, unlike standard mortgages, you usually don't make any repayments.
Instead, the loan is interest only and is usually repaid when the house is sold, although some products will allow you to pay off some or all of the interest monthly as it accrues instead.
This means that although you still own the house with a lifetime mortgage, it's repaid from the house sale proceeds after your death or when you go into long-term care.
This may leave little or nothing for your relatives to inherit and could even mean it eats further into the value of your estate as well.
The interest rates are usually substantially higher than for standard mortgages, too.
This could mean you'll run into problems if you want to downsize in a few years' time - your lifetime mortgage could leave you with too little equity in your home to be able to even afford a smaller, cheaper home.
Receiving payment
There are a number of different ways to receive the money from a lifetime mortgage and you may be able to choose between a lump sum or regular monthly payments.
'Drawdown' versions are popular, which is where a pot of money is set aside to draw from as and when you need it.
Did you know?
A £45,000 loan on a 5% APR roll-up mortgage would cost £152,387 to repay after 25 years
The main advantage of a drawdown option is you only pay interest on the cash you release.
Roll-up lifetime mortgages
With a roll-up mortgage, the interest is added to the loan and you don't make any regular payments.
However, the costs can stack up due to the effects of compound interest, seriously eroding the value of your estate.
For example, the Money Advice Service says a £45,000 loan at 5% APR would cost £152,387 if your home's sold after 25 years.
The minimum age for lifetime mortgages is typically 55.
Fixed-repayment lifetime mortgages
With a fixed lifetime mortgage you get a lump sum, but instead of paying interest the amount to be repaid will be agreed in advance.
This amount will be substantially larger than the lump sum originally borrowed.
Interest-only lifetime mortgages
This is the same as a roll-up mortgage, but instead of allowing the interest on the loan to compound, you pay it off each month.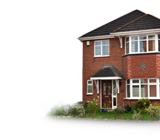 This means that the amount to pay when the mortgagee dies or sells the property will be the same as the amount originally borrowed.
However, interest-only lifetime mortgages aren't suitable for people with no income and if the interest rate goes up, or your income reduces, you could struggle with the repayments.
Inheritance guarantee
Some lifetime mortgage products have the option of an inheritance guarantee, which allows you to protect a minimum fixed percentage of the value of your property.
This percentage is then ring-fenced and guaranteed to be passed on to your beneficiaries, regardless of how long you live.
However, inheritance guarantees usually reduce the amount you're allowed to borrow as you'll only be allowed to borrow against the value of the house that isn't included in the inheritance guarantee.
No negative equity guarantee
Some lifetime mortgages feature a no negative equity guarantee, which means that the amount of interest plus the amount borrowed will never exceed the sale value of your property.
Reversion schemes
Reversion schemes make up only a tiny fraction of the equity release market, accounting for less than 1% in 2014.
They involve selling all, or part of, your home to a company while retaining the right to live there.
Often you stay on in your home rent-free under a lease, but some schemes charge a lower-than-market-value rent.
Did you know...?
In 2014, reversion schemes accounted for less than 1% of the equity release market
You receive a lump sum or regular income in return, although this will only be a percentage of the share of your home sold.
For example, you might agree to sell 70% of your home in a home reversion scheme and receive 20% of the value.
When the property is sold, you or your estate only receive the value of the percentage of the property still owned, regardless of whether it's gone up or down in value.
So if you put 50% of your home in a reversion scheme when it was worth £100,000 but then it sold for £150,000 after your death, your estate would receive £75,000 - the rest would go to the reversion scheme.
The minimum age for home reversion schemes is typically 60.
However, the older you are when you join a home reversion scheme, the higher the percentage you'll get of the share of your home you sell.
Reasons for equity release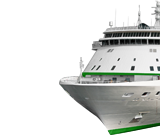 There are lots of reasons you might decide to release some of the equity in your home, such as:
To give an early inheritance to offspring while you're still alive
To supplement your pension
Home improvements
A big trip or holiday
To settle a residential mortgage, clear an interest-only mortgage or settle a secured loan
Fees for equity release schemes
Equity release schemes aren't cheap to arrange - set-up fees and arrangement fees with both lifetime mortgages and home reversion schemes can run to thousands of pounds.
Most equity release schemes are based on interest building up over the full term, so early repayment charges can be very steep indeed.
You should be given information when taking out a product about the maximum early repayment charges you could be expected to pay.
In addition, due to the complex and high-risk nature of equity release, it's wise to seek guidance from an independent financial adviser, who will also charge for their services.
How much can you borrow?
How much you can borrow with equity release products usually varies depending on the value of the property and how old you are.
If an equity release provider is an Equity Release Council member there'll be a no negative equity guarantee, so you can never end up owing more than the final sale value of the property
If two people take out an equity release product, the age of the younger partner will be used.
On a lifetime mortgage the maximum loan is usually around 50% of property value, but younger borrowers are likely to be capped well below that.
On a reversion plan you can sell up to 100% of your property in some cases, but of course you won't get the full market value of the share sold.
You'll typically only receive 20-60% of the market value of the share sold because the buyer can't re-sell the property until you die or move out. The older you are, the more you'll be offered.
How risky is equity release?
Equity release products are considered risky due to the uncertainty over how much you could end up owing.
They can also have implications for benefits, tax and inheritance, which is why it's wise to use a financial adviser and to consider all your alternatives.
However, if an equity release provider is an Equity Release Council member, there'll be a no negative equity guarantee, so you can never end up owing more than the final sale value of the property.
Also, if you comply with the terms of the contract, there should be no risk of losing your home.
The Equity Release Council points out that equity release is one of the most regulated financial products in the UK and the industry is regulated by the FCA.
Moving house after equity release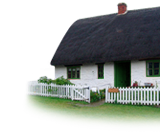 Equity release products should allow you to move to a different property, so long as it's still acceptable collateral to the lender.
There may be restrictions on the type of home though, such as excluding certain types of construction or flats in retirement complexes, because they can't be sold on the open market.
However, if you decide to downsize, perhaps in an attempt to repay the equity release product, you might find things are far from straightforward.
You may find there's simply not enough equity left in your house to even allow you to buy a smaller, cheaper home.
Alternatives to equity release products
Due to the potentially high cost of equity release, your financial adviser might suggest you consider alternatives such as:
Downsizing
Moving to a smaller property or a cheaper area could unlock a lump sum from your property.
Borrowing
Even if you're retired you might be able to borrow against the value of your home with a secured loan, although regular repayments may be required.
Pension
In March 2014, pension rules were relaxed, meaning you can now take a regular income or a lump sum from your pension savings.
Use other assets
If you've got savings stashed away, they could provide an alternative to equity release.
The interest on your savings is likely to be at a much lower rate than the interest you pay on an equity release product.
Take a tenant
You could rent out a room in your home to bring in a regular income.
By Derri Dunn
[SeanSocialShare]