Guide to fee-free mortgages
Did you know...?
'Fee-free' can be a misleading term - many fees are payable when buying a house, and not all of these come under the fee-free umbrella. Check mortgage terms carefully to see what fees are included and excluded
Getting a fee-free mortgage may not be the right decision, as you may end up paying a higher interest rate. It's important to do the sums and work out what you'll be paying over the term of your mortgage
A fee-free mortgage isn't always what it appears - the term is sometimes used by lenders to make you think you're getting a better deal.
In reality, even if a mortgage is being sold as fee-free, you may still end up paying fees; it's just that those charges won't have had to be included under what counts as 'fee-free' for advertising purposes.
In November 2015, the Council of Mortgage Lenders (CML) worked with consumer group Which? to launch a new mortgage tariff, which spells out fees in a standardised format.
Which? said that there were 40 different names for fees and charges being used by providers, many of which described the same services. This, said Which?, made the market confusing and off-putting.
This all means that a mortgage advertised as fee-free or fee-assisted might only have certain fees excluded, while others will still apply.
What's more, fee-free mortgages sometimes have higher interest rates than other options, which means they may work out more costly over the full length of the deal.
Dodging a fee in the first month of home ownership is always nice, but not when you're paying for it with a higher interest rate over the next few years. You'll need to work out the cost over the term of your mortgage deal to decide what works out as a better value option.
What are fee-free mortgages?
Many mortgages come with some fees attached, which may pay for your lender's arrangement costs, valuation, legal fees, money transfers and administration.
Need more information
Fees can sometimes add thousands of pounds to your mortgage, but they vary considerably between lenders.
Your lender may ask you to pay some fees up front when you apply for your mortgage, but others can be added to your mortgage debt and paid off through your monthly repayments - with added interest.
Fee-free mortgages and fee-assisted mortgages don't charge some or all of these fees, but if you want to avoid a fee you may end up paying a higher rate of interest which may mean paying more on your mortgage in the long term.
Advantages of a fee-free mortgage
Whether or not a fee-free mortgage is the right choice for you depends on your circumstances. For example, you might want to avoid a high initial cost, even if the total cost of the mortgage deal stacks up a little higher when you take into account the interest rate, term of the deal and the amount of the fee.
No large initial payment
While some lenders allow arrangement fees to be added to the mortgage loan, this would mean paying more over the entire term of the mortgage. And depending on the fee cost, this could add up.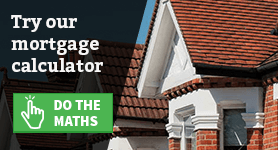 If you're on a tight budget and can't go over the amount you've agreed to borrow, you may need to pay the fee up front, which could be an issue - especially when you've got so many other costs such as solicitors and surveyors to think about.
May work out cheaper
This is where it might be helpful to speak to a mortgage adviser - they can help work out whether a fee-free deal will cost you more or less overall. It's not always obvious from looking at the interest rate and fees, especially if you're trying to factor in cashback and other offers as well. 
You'll have to factor the adviser's fee into your calculations though. A typical broker can charge around £500 - which could be more than any cashback, or offer, the lender is offering.[1]
Disadvantages of a fee-free mortgage
There are a number of disadvantages associated with opting for a mortgage that appears to be cheaper.
Higher interest rates
In general, mortgages with no fees will have higher interest rates than comparable products that do charge a fee. That will probably mean higher monthly payments and may mean the deal costs more overall.
May not work out cheaper
When you're looking at mortgages you need to consider the interest rate, fees and the length of the mortgage deal. For example, if you want a £100,000 mortgage over 25 years, you might have the choice of two two-year deals: one with a 1.5% interest rate and £1,500 fees, or one at 3% with no fees.
With the first deal, you would pay around £11,100 over two years in interest, repayment and fees, assuming you paid the fees up front.
For the second deal, although there are no fees, the interest and repayments would cost around £11,376 - so the mortgage with fees is actually cheaper.
However, many buyers can't afford to pay a fee up front or add it to their mortgage, so their only option is a mortgage with a low or no fee, regardless of whether the cost be higher over time.
Different types of fees
Just because a mortgage is advertised as 'fee-free' or 'fee-assisted' that doesn't mean you won't pay any fees - there are a number of different fees you may still have to pay, even if there's no arrangement fee. These include a valuation fee and legal fees for the lender's conveyancing.
However, some fee-assisted or fee-free deals will also include these costs. As there's no agreed standard for what fees are included in a fee-free mortgage, you'll have to check the terms of your chosen deal.
Similarly, fees which you think are included may not be. If you think you're taking out a fee-free mortgage, it's important to check what fees come under the definition.
Arrangement fees
When arranging your mortgage there are a number of fees you may be liable to pay.
Application fee: this will go towards assessing and processing your mortgage.
Account fee: for creating and managing your mortgage account, and maybe closing it in the future.
Product fee: or an 'arrangement fee', which is charged as part of the mortgage deal.
Broker fee
If you're using a broker or an adviser, they usually charge a fee.[1]
Conveyancing fee
As well as paying your own conveyancer or solicitor, you may need to cover the cost of your lender's legal work, which will include the transfer of ownership, transferring money and drawing up a contract. Some lenders may help towards these fees or give you cashback, but only if your own conveyancer is on their chosen panel of providers.
Valuation fee
Before approving your mortgage your lender will require you to have a basic valuation survey, to make sure the property is worth the amount you're paying. Again, this is something which might be included as part of a fee-free mortgage package - but not always.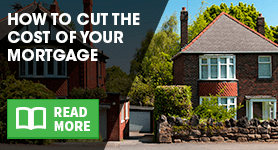 Of course, if you want a more comprehensive survey than the lender's valuation, you'll still have to pay for that yourself.
Do your sums
"In addition to arrangement fees it makes sense to take other costs into account," said Hollingworth. "Many lenders will now offer a free valuation and free basic legal work for those switching to them, for example.
"All these fees can weigh heavy on total cost so it's important to investigate whether a slightly higher interest rate with no fee may actually offer better overall value."
"The good news is that the market is diverse and competition is fierce," said Hollingworth. "Lenders no longer offer a small range of generic deals and product ranges can be extensive.
"That often means that there will be a variety of different structures, perhaps offering various rates and fee combinations which can also extend to deals with no arrangement fee at all."
By Emily Bater