Find out more about the different fees and costs you may have to pay when buying a home, from arranging a mortgage to conveyancing.
Key points
The fees you pay depend on your mortgage and property - the amount varies from sale to sale
Be aware that 'fee-free' doesn't necessarily mean you won't pay any fees - a lot may be excluded from the definition
Remember fees and costs may be payable before and after purchase, and may need to be paid to your lender, conveyancer and the government
Buying a property and taking out a mortgage can be a long and expensive process.
Once you've borrowed or saved enough for a deposit and passed a lender's affordability criteria, there are numerous fees and costs to pay - some of which might've passed you by.
Fees vary depending on the price of your property and can range from a few hundred pounds to several thousand, depending on your choice of mortgage and property.
If you build fees and costs into the overall cost of your property purchase, you shouldn't be unpleasantly surprised.
If you're tempted by a fee-free mortgage because you think you could avoid fees entirely, beware - a lot of fees may be excluded from the 'fee-free' definition, so you'll still end up paying them.
In November 2015, the Council of Mortgage Lenders (CML) worked with consumer group Which? to launch a new mortgage charges tariff,† which spells out fees in a standardised format.
Which? said that there were 40 different names for fees and charges being used by providers, many of which described the same services. Which? said this made the market confusing and off-putting.
According to the CML, by May, 2016, 95% of lenders had signed up to offer the clearer tariff.
Mortgage arrangement fees
Arrangement fees is a blanket term for fees paid to your lender to set up your mortgage. They could be several thousand pounds or they may be nothing - it depends on the individual mortgage product.
Taking out a fee-free mortgage could be an option, but it's important to work out whether this will be a better deal in the long term, or whether you'd be better off paying a lump sum in the short term in return for a lower interest rate. It all depends on what works best for you.
Look at whether mortgages with fees have a better interest rate or vice versa, and calculate how much you could end up paying over time.
You can add the fees to your mortgage, which may protect you from losing money if you pay it up front and your property purchase falls through.
Be aware that adding the fee to your mortgage will mean you pay more in interest on it. You can, however, overpay your mortgage to reduce the amount of interest you pay.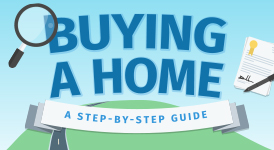 It might be a good idea to speak to a mortgage adviser, who can help you do the sums to work out which option suits you.
Arrangement fees can consist of some or all of the following:
Application fee
Also known as a booking fee, this will go towards assessing and processing your mortgage and may be charged when you're getting a fixed-rate, tracker or discounted mortgage. This is usually payable when you first apply and is non-refundable, even if you don't go ahead.
Account fee
For creating and managing your mortgage account, and maybe closing it in the future.
Product fee
Sometimes simply called an 'arrangement fee', which is charged as part of the mortgage deal. This can sometimes be added to the mortgage, in which case you'll pay interest on it.
Telegraphic transfer fee
Your mortgage provider may need to transfer the money to your solicitor, and vice versa, using a CHAPS (Clearing House Automated Payment System) payment. A fee is usually charged for this.
Conveyancing and legal fees
A solicitor or conveyancer is essential when buying a home, and you'll need to pay them for all the costs that come with the process.
The services a conveyancer provides includes checking and transferring the property's title deeds, checking the Land Registry, searches, and paperwork.
If your chosen solicitor isn't on your lender's panel, you may have to pay two sets of legal fees - your own and your lender's - so it's important to check before instructing them if you want to keep fees low.
Conveyancing fees vary depending on your solicitor but you can shop around to try to find the best deal.
Get several quotes and look for firms that have a no-completion guarantee, which means you'll only pay disbursements (things like search costs) if the purchase falls through and doesn't complete.
Valuation and survey fee
A valuation fee is paid to your lender, who checks how much the property you're buying is worth.
This won't necessarily be the same as what you've offered to pay for it, and if the valuation comes out lower than what you've offered you may have to renegotiate the price with the seller, or find money to cover the shortfall.
Lenders check the value of the property to make sure they aren't lending you money for an inappropriate home. The cost of a valuation depends on your lender, but it can be a few hundred pounds.
Some lenders may include the cost of the valuation in the mortgage deal, particularly with fee-free products.
Why do you need a survey?
While a valuation fee confirms to your lender that they can provide the loan, a survey is an inspection of the property for your own peace of mind.
A survey can spot subsidence, damp and other issues that could affect the value of the property. It isn't legally required, but it's advisable to ensure you're happy with the house.
If you don't conduct a survey and find something wrong with the property further down the line, it's unlikely you'll have much recourse.
While you can choose and arrange your own survey, it may work out cheaper and easier to upgrade from the valuation to a full survey if that's something your lender offers.
Different types of surveys
There are two main types to choose from - a Home Buyer Report or a structural survey. The first looks at problems with the property that can be spotted easily, while the second looks at potentially invisible issues. The first therefore is cheaper than the second, usually by a few hundred pounds.
Depending on the property, you may also decide to commission specialist surveys for things like damp and electrics, or engineer reports to examine specific issues.
In the course of house hunting and buying you may end up commissioning more than one survey and losing money if a planned property purchase falls through.
However, the cost of a survey can be nothing compared to the cost of future structural issues - spending money now could save you from having to spend a lot more later.
Mortgage broker or adviser fee
Many people organise their mortgage application themselves, but some choose to use a broker or mortgage adviser.
A broker or adviser may charge you a fee, but there are quite a few that offer fee-free advice.
Stamp duty
The amount of stamp duty you have to pay depends on the value of your property. This is paid to your solicitor, who then pays it to HM Revenue & Customs (HMRC) upon completion.
Costs after completion
While most of the large set-up costs have been covered, there are still a few things to remember...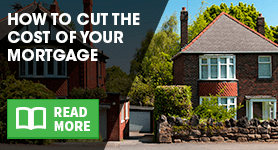 Mortgage repayments
It should come as no surprise that a few weeks after you've completed your home purchase you'll have to make your first mortgage payment.
The first payment is likely to be higher than usual, as the first instalment usually has to cover the interest accrued up to the payment date, as well as the first payment itself.
Moving costs
Factor in the cost of a removal van, even if you're hoping to fit all your possessions into a car, Tetris-style. That way, you'll have the cash just in case you need to hire help.
Service charges and ground rent
If you're buying a leasehold property, you're probably going to be paying service charges and ground rent. Amongst other things, this can cover the cost of maintaining the building, which you'll be partly liable for along with any other leaseholders.
Buildings and contents insurance
Before you complete on your property it's essential that you take out buildings insurance - this is usually required by the lender, and should be arranged to begin when you exchange contracts.
Early repayment charges
If you want to exit your mortgage deal early or pay off more of your mortgage in a year than your lender allows without penalty, you may be subject to early repayment charges. Some mortgages allow you to overpay a set amount of your balance each year, typically 10%.
Exit fees
Even once your initial deal has come to an end and early repayment charges have ceased to apply, you may have to pay exit fees to leave your mortgage and transfer to another one or repay it. Although many lenders don't charge anything for this, it can be as much as a few hundred pounds.
Speak to an adviser
If you're confused about any of the fees mentioned above or are worried that you can't afford to pay some of them, it might be a good idea to speak to a mortgage adviser.
They'll be able to tell you in detail about the fees you're liable for, and ways to cut the cost of your mortgage.
By Emily Bater