Guide to mortgages for flats
Key points
Service charges on flats can be quite expensive and can affect mortgage affordability
Whether the flat is a leasehold or a freehold property can also impact the value and mortgage offer
Flats with a lease length of below 83 years may prove more difficult to mortgage
Mortgages on certain types of apartments, such as in high-rise blocks of flats, can be harder to find, but not impossible
Has a flat taken your fancy? Whether the apartment of your dreams is in a high rise block or a converted house, it's important to know how it'll affect your ability to get a mortgage.
Affordability and mortgages for flats
When buying a flat, there are a few things that can affect your mortgage affordability.
Your lender will want to know what your future ground rent, service and maintenance charges will be and will adjust the mortgage offer accordingly.
Be aware that, with new-build flats in particular, service charges can be quite high and can affect affordability quite considerably.
Some lenders will also have a maximum loan-to-value (LTV) that they'll lend on flats, and this may be lower again for new-build flats.
For example, they might lend up to 90% on houses, but only up to 85% on flats and only up to 80% on new-build flats.
Note that the value of the property will be evaluated by someone who has been appointed by the mortgage provider. It's worth knowing that they'll take into account the total number of flats in the apartment block before deciding on their offer.
One of the main factors considered by mortgage providers is whether your flat is a freehold or leasehold property, as this can have an impact on the value and the mortgage offer.
Leasehold flats
A flat which is described as leasehold means you're provided with a lease from the owner - known as the 'freeholder' - for a certain period.
Need more information...?
When the lease is up, effectively the freeholder will own the property again.
However, it rarely comes to this, as the leaseholder will normally take steps to extend the lease long before it runs out.
If your flat is leasehold you'll have a contract with the freeholder, who'll be responsible for the upkeep of shared parts of the building like corridors and stairwells.
In return leaseholders normally have to pay maintenance or service charges and ground rent to the freeholder, on top of mortgage repayments.
It's usually possible to extend your leasehold or to buy a share of the freehold, but you'll pay for the privilege.
Length of lease
The length of the lease will be questioned by the mortgage provider. If it's below 83 years it could be difficult to find a mortgage, and if you have less than 60 years it's often impossible.
The same applies if you're buying property at auction. Always make sure you read the legal pack carefully because, if you're lumped with a short lease, it could make it more difficult or even impossible to find a mortgage.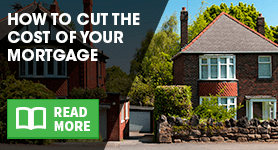 Speak to a mortgage adviser for help finding a lender that'll consider a shorter lease.
It's worth noting that the value of long-term leases stays fairly stable, whereas the value of short-term leases can drop rapidly.
Finally, bear in mind that, even if you can find a lender for a flat with a shorter lease, it can be extremely costly to extend the lease once you've moved in.
You may be able to negotiate with the seller to extend the lease as part of the purchase, which may make the property a more acceptable prospect to a lender.
Absent freeholders
Sometimes it becomes apparent during the conveyancing process that the freeholder can't be traced, usually because they've died or moved away. This is known as an 'absent freeholder' and can cause problems when buying a flat.
Sometimes, an indemnity insurance policy can help an absent freeholder sale to complete. The other alternative is the lengthy process of the seller applying for a court order to allow them and the other leaseholders to buy the freehold in the freeholder's absence.
Freehold flats
A freehold property is when you own the building and the land it occupies outright. You'll also be named as the freeholder in the Land Registry.
Houses tend to be freehold, but flats and apartments will likely be leasehold. However, some freehold flats do exist, just as some leasehold houses do, and both can be more difficult to find a mortgage for.
It's extremely important that you check what the situation is before you sign on the dotted line, as it could be the difference between being accepted for a mortgage or not.
You may find that the flat you want to buy holds the entire freehold for a small block or converted house. It should be possible to get a mortgage for such a property, so long as the other flats each have a leasehold agreement with you as their freeholder.
Flats with share of freehold
It may be possible for you and the other leaseholders who own the rest of the flats in the apartment building to come together and purchase the freehold from the current freeholder.
While conversion flats and small, purpose-built blocks are relatively straightforward to mortgage, lenders will be more wary of certain types of flats and apartments
Essentially this would mean that you own a share of the freehold along with the other flat owners.
Remember that if you have a share of freehold flat, repairs on structural problems within the apartment building will have to be co-ordinated and funded by residents as there's not one collective freeholder.
This will also mean that you're responsible for the building's insurance and any upkeep of communal areas.
Typically there'll be a contract which effectively contains the same agreements as the previous leasehold one, so this shouldn't be too much of a problem.
Mortgages and different types of flats
The type of flat could have an effect on your mortgage application. While conversion flats and small, purpose-built blocks are relatively straightforward to mortgage, lenders will be more wary of certain types of flats and apartments.
Mortgages on high-rise flats
Whether your property is suitable for a mortgage could depend on the number of storeys it has. Some lenders won't lend on flats that are situated in a building with more than a certain number of storeys - typically five storeys - even if the one you want to buy is located on the lower floors.
Mortgages for flats above shops
If the flat you're looking at is above a commercial property, you may find it more difficult to get a mortgage. The lender will need to take a look at the business below the flat you wish to purchase as this'll influence whether you're offered a mortgage or not, and sometimes the maximum loan-to-value available. Key features a lender could check for include:
Noisy commercial activities located nearby, especially if it takes place during unsociable hours, for example if the flat is above a nightclub or bar
Pungent smells emanating from a nearby business, for example a restaurant, cafe or takeaway on the floor below
Unsatisfactory access to the flat, for example if you have to go through the business downstairs to get into your property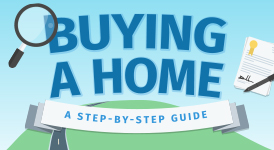 This could even be true if your flat is close to a commercial establishment and not directly above it. So keep an eye (and nose) out for any restaurants or pubs nearby.
Mortgages for coach house flats
A coach house flat is an apartment built on top of a garage or garages, some of which may belong to nearby properties.
Coach house flats are often freehold properties and the only flat in a block. Normally, flats with individual freeholds within a shared block are difficult or impossible to mortgage, but coach houses are an exception as they hold the only freehold in a block.
Mortgages for maisonettes and flats with individual freeholds
A maisonette is a self-contained flat within a larger building. It's usually spread out over two floors and often has its own separate entrance from the rest of the property.
Maisonettes sometimes have their own individual freehold, even if they're in a block with other maisonettes. Unfortunately, it's not usually possible to get a mortgage if you're buying a maisonette of this sort.
Occasionally, flats will have their own individual freehold, despite being located in a block. This is known as a 'flying freehold' and, again, these are likely to be an unmortgageable prospect.
Conveyancing for flats
Be aware that, when you're buying a flat, you'll probably need to budget a little more for conveyancing than you would with a house.
That's because the conveyancer has extra work to do examining freehold and leasehold agreements, which is likely to involve extra charges.
By Abbie Laughton-Coles