Get the answers to FAQs, then compare mortgage rates to find the right deal for you.
See also:
What's a mortgage?
A mortgage is a loan that allows you to buy a home or other property by securing the loan against the property you buy. Read more in our beginners' guide to mortgages.
Where can I get a mortgage from?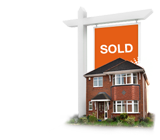 You can apply for a mortgage from a bank or other financial institution, such as a credit union, building society or specialist mortgage lender. Although you can apply directly, using an independent mortgage adviser might help you find the right deal.
What's a repayment mortgage?
This is the most popular type of mortgage where the borrower repays the loan each month over a set term - usually between 20 and 30 years initially in the UK - until the capital and the interest are repaid.
What's an interest-only mortgage?
With an interest-only product, the borrower repays the interest charged against the loan for the term, but doesn't repay the capital itself. At the end of the fixed term the capital remains to be paid and it's expected that methods such as savings or investment plans will have been put in place by the homeowner to cover the debt.
Interest-only mortgages are now far less common than they used to be for residential home purchases, although they're still commonplace for buy-to-let mortgages.
Did you know...?
In April 2014 new lending rules were introduced which mean lenders now check your outgoings in detail, as well as checking your salary and other income
What types of mortgage are available?
There are many different sorts of mortgage to choose from with varying features and benefits. Some of the more common types include:
What's the LTV ratio?
LTV stands for loan to value and the ratio is the amount of the mortgage expressed as a percentage of the property's value. The lower the LTV, the greater the equity in the property. The LTV is one of the considerations taken into account by lenders when you apply for a mortgage.
What's MMR?
MMR stands for Mortgage Market Review, which came into effect in April 2014 and changed the way lenders look at your ability to repay a mortgage.
As a result, many lenders now ask to see your bank statements and might ask you questions about your spending habits, in order to assess your affordability ensure you don't over-commit yourself financially.
How much can I borrow for a mortgage?
This depends on a number of factors, but since the MMR lenders now usually look at how much you can afford per month rather than using a miltiple of your annual salary.
However, some lenders might also cap your affordability at a salary multiple, such as four times a joint salary.
They will also consider things such as any income from a second job, bonuses, tax credits and maintenance payments and, since lending rules were tightened, they also increasingly investigate borrowers' ability to repay.
This means looking at your credit history and also your monthly outgoings, examining not just how much you spend but what you spend it on, to help assess your ability to manage should interest rates rise.
Our mortgage calculator will give an indication of how much you can borrow and what the monthly repayments will be.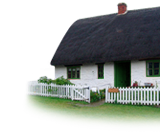 How much of a deposit do I need for a mortgage?
This will depend on your circumstances and the mortgage provider. While '100% mortgages' - where you can borrow 100% of the property's value - have now almost entirely disappeared, it's still possible to get a 95% mortgage, where you pay a low deposit of 5% of the property's value.
Government schemes like Help to Buy, shared ownership and Right to Buy can also help you access a mortgage with lower up-front costs.
But many lenders ask for a 10% deposit or more, and many tend to save the best rates for borrowers with a deposit of 25%.
That means you'll have to save for a deposit, as borrowing a deposit usually isn't an option.
What mortgage fees will I pay?
It's important to consider all the fees and costs of buying a home before you apply for a mortgage.
Some lenders charge an arrangement fee to cover the cost of setting up a mortgage. On top of this, the lender may charge a booking fee upon application and this is usually non-refundable, even if the mortgage doesn't go ahead.
You'll sometimes have to pay a valuation fee and legal fees as well to cover the lender's conveyancing costs - these will be in addition to paying for your own conveyancing work and any other surveys you get to assess the property's value.
Did you know...?
Adding mortgage fees to your loan will cost more in the long run than paying them up front
Do I have to pay mortgage fees up front?
Sometimes some or all of these fees can be added to your mortgage debt, but this will work out more expensive in the long run than paying up front, due to the interest charged on the fees.
Low-fee or fee-free mortgages include these costs in the overall cost of the mortgage, so it might work out cheaper to take a low-fee mortgage with a slightly higher interest rate.
Can I move house?
Some mortgages can be ported if you want to move house, meaning you can take your mortgage deal and its remaining term with you and use it on your new property. However, you may have your affordability and credit score rechecked and the situation could be complicated if the new property is worth significantly more or less than your current home.
Should I remortgage?
Remortgaging could help you find a more suitable deal or raise funds for projects like home improvements. This could be done through your existing mortgage provider, or a new one.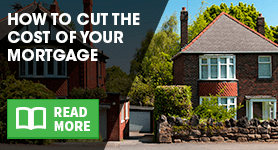 Beware of early repayment charges from your current deal - they usually apply if you want to remortgage while you're still in the initial deal period of your mortgage, for instance within the first five years of a five-year fixed rate mortgage.
Is my home at risk if I can't keep up the repayments?
It could be, so speak to your lender as soon as possible if you aren't able to make your mortgage repayments. It'll be able to tell you the options available, such as a short repayment holiday or a new repayment plan that could help you get back on your feet.
What happens if interest rates increase?
It depends what type of product you have. If you're on a fixed rate deal, your repayments will stay the same until the fixed rate term ends, regardless of how much the Bank of England base rate or your lender's SVR fluctuate.
If you're on variable rate mortgage, including tracker rates and SVRs, your monthly repayments will increase if your lender increases its SVR - which is likely to happen as a result of the Bank of England Base rate rising.
What insurance do I need?
Did you know...?
Your mortgage lender will probably insist on buildings insurance, but you might get a better deal if you shop around and compare policies instead of purchasing it alongside your mortgage
Mortgage providers will usually insist on appropriate buildings insurance as a condition of taking out the mortgage. Some might also push you to buy mortgage life insurance, critical illness cover and/or mortgage payment protection insurance.
You don't have to accept insurance products offered by your mortgage provider and you may get a better deal by shopping around - read more in our article on mortgages and insurance.
What is mortgage indemnity insurance?
Some insurers will insist on a type of insurance called a mortgage indemnity guarantee (MIG) if you take a mortgage with a high loan to value. The MIG insures the lender against losses if a high LTV borrower defaults and the lender subsequently repossesses and sells the property for a loss. Although it protects the lender, sometimes you - the borrower - will be asked to pay for this insurance.
How do I get more information?
Take a look at our mortgage guides to see if we can answer your questions.
If you'd like to speak to a mortgage expert, our partners at London & Country have advisers on hand seven days a week.
Call them on 0800-073-1959, or request a free call back.[1]
By Rebecca Lees