Find out about the difference between gazundering and gazumping, and whether it's acceptable - or legal.
Key points
Gazundering is where a buyer decides to lower their offer after it has been accepted
This could happen when a survey has revealed problems and the buyer wants to reconsider their offer
Whether a seller accepts or rejects depends on their circumstances - time, fees, etc
Gazundering is when a buyer dramatically drops his or her offer after a price has been agreed, but before contracts are signed.
A seller can either accept the lower offer or start the whole process of finding a buyer again.
Both of these options can be costly, and the choice of whether to accept the lower offer is likely to depend on how keen the seller is to move or get rid of their property.
Gazundering tends to be particularly prevalent in times when the housing market drops and competition decreases.
When the market is competitive and prices are rising, gazumping is more likely to occur. This is when another buyer offers a higher price and a seller chooses their bid over a lower one they've already accepted.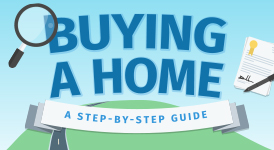 Is gazundering bad?
Gazundering can be unfair, depending on the circumstances.
If a buyer is chancing their luck and asking for a reduction in price for no reason, then many would consider that they're behaving unfairly.
In such cases a buyer may be relying on a seller being worn out by the process and desperate to sell their property.
If the property owner doesn't accept the reduced price they may have to find a new buyer and start the whole selling process again, which could take months and cost a lot of money.
Did you know...?
Gazundering may also be referred to as 'chipping' the price
But gazundering isn't necessarily bad all the time - there are times when it could be considered perfectly reasonable.
For example, a buyer may have had a survey carried out on the property and discovered issues - perhaps structural problems, or damp.
Repairing these types of faults can cost a lot of money, so a buyer may want to negotiate a reduction in the price to account for this.
Should the seller accept the lower offer?
Gazundering tends to happen in a buyer's market, so one where a buyer can drop their offer and not worry that someone else will come along and be willing to pay more.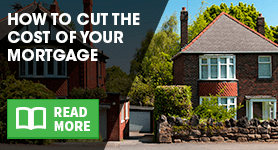 If a market is competitive and a buyer tries to drop their offer, a seller may just tell them to be on their way.
A seller should question whether the lower price is fair, whether they'll find another buyer, how long that might take, and how much it might cost.
It's also worth remembering that, ultimately, a buyer will be worse off if their attempt to gazunder goes wrong, as they will have wasted time and may have already paid for things like a survey and searches.
Is gazundering illegal?
As with gazumping, sellers and buyers are free to do what they want with a property offer up until the contract stage.
Gazundering is more common in England and Wales and less common in Scotland, where it's a lot harder to renege on the initial price due to different conveyancing practices.
In England and Wales - unlike Scotland - there are no binding agreements until contracts are signed.
This can be months after an offer is accepted, which gives a lot of time for a buyer to reconsider their offer, or for a seller to accept someone else's.
When are you safe from gazundering?
Once contracts have formally exchanged, attempting to gazunder can get pretty difficult - and pulling out can have serious financial implications.
Depending on the contract, if the buyer pulls out they could lose their deposit or be liable for 10% of the property's value.
How to protect yourself from gazundering
Before you exchange contracts, you can try to protect yourself from gazundering by asking the buyer to put down an initial deposit, which they'll lose if they decide to pull out.
Speeding up the house-selling process should also reduce the likelihood of a buyer trying to gazunder you. Making sure you have somewhere lined up to move to and having a mortgage in place should help.
To make sure you've got the right mortgage for your next property, it might be worth speaking to an adviser.
By Emily Bater