Guide to Help to Buy mortgages
Since the financial crisis of 2007-8, it's been tough trying to arrange a mortgage and buy a home - whether you're a first-time buyer or a second-stepper looking for more space.
The government felt that a stagnant housing market was a real drag on the economy, so in 2013 it launched the Help to Buy scheme to try to get things moving again.†
However, detractors claim that flooding money into the housing sector inflates property prices, threatening the creation of a housing 'bubble' and distorting the natural development of the market.
What is Help to Buy?
Before Help to Buy, if you only had 5% or less of a property's value as a deposit or in equity, you could be priced out of most of the best mortgage deals and may have struggled to find one at all. The better rates are usually only available for homebuyers with at least 25% of a property's value saved up.
Under the scheme, if you have a deposit of at least 5% and fulfil some broad criteria then you should be able to get help, whether you're a first-time buyer, or moving on to your next home.
Help to Buy is split into two main types: equity loans and mortgage guarantee.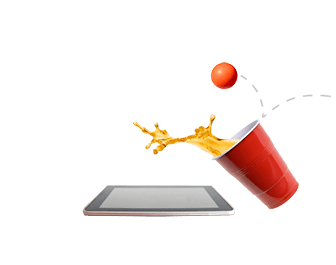 Which one is right for you will depend on where you live and whether you want to buy a new home or an existing one.
The government envisages both schemes as temporary measures, with the mortgage guarantee scheme set to end in December 2016 and the equity loan scheme in England running until at least 2020.
Equity loans
In April 2013, the government introduced the equity loan aspect of the Help to Buy scheme in England, providing an interest-free loan of 20% of a new-build home's value on top of the 5% deposit buyers have already saved.
For example, if your dream home costs £100,000 and you have £5,000 saved, then the government could provide you with a £20,000 loan. You wouldn't pay interest on that loan for five years, and it could be the only way you'd qualify for a mortgage.
Who qualifies for an equity loan?
Not everyone can use this scheme; you do have to fulfil certain criteria. You must be able to show you have a deposit saved up, as well as the money needed for legal fees, stamp duty and (if relevant) moving costs.
You'd need to have a good credit history, and the home you're considering must be worth £600,000 or less.
You're not allowed to use the scheme to buy a second property, so it's unsuitable for buy-to-let.
Remember also that it has to be a new-build home - part of the reason the government launched the scheme was to buoy up the building sector.
Of course, not everyone wants a new-build home. For example, the rooms and garden space are often smaller than with an older property. There's also some speculation that you pay a premium for a house where everything is new, and that this means the home devalues as soon as you move in.
What happens when the home is sold?
You can sell the property at any time, even if you have an equity loan outstanding. You'll need to pay back the loan when you sell or when the mortgage period ends - whichever comes first.
One important thing to note is that you repay the equity loan based on the current value of your home - so if you bought a £200,000 home using a £40,000 equity loan then sold for £210,000, you'd have to repay £42,000 for the equity loan.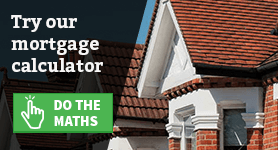 There are also options to pay back a portion of the equity loan without selling your home, but again, it's based on the current value of your home.
How much will a loan cost?
There's no interest on the equity loan for the first five years. However, after that you'll be charged a fee of 1.75% of the loan's value. After that, the fee will rise in line with inflation each year.
Remember that there are significant regional differences in the way the equity loan operates, some of which are outlined below:
London Help to Buy equity loans
On 1 February, 2016, the government introduced London Help to Buy in an attempt to cater for the capital's higher property prices.
The equity loan's upper limit for new builds in all London boroughs is set at 40%, instead of the 20% limit for the rest of England. It's available on homes priced up to £600,000.
Other than that, it works in the same way as the equity loan elsewhere in England - you'll still need at least a 5% deposit and you won't be charged loan fees for the first five years on the equity loan.
Help to Buy equity loans in Scotland
Help to Buy Scotland† is open to all first-time buyers and existing homeowners who are buying a new-build home from participating home builders.
It helps eligible buyers with an equity loan of up to 15% of the purchase price of the new-build home.
The buyer is expected to contribute a minimum of 85% of the cost with their mortgage and deposit and the government takes an equity stake of the remainder, up to 15%.
Help to Buy equity loans in Wales
Help to Buy Wales† is available to buyers of new homes who can afford at least a 5% deposit. The Welsh Government contributes an initial interest-free loan of up to 20% of the property value.
Some social housing tenants in Wales are also eligible for a shared equity scheme called Homebuy.† Where the scheme is available, a Registered Social Landlord (RSL) can provide an equity loan of usually 30% - but up to 50% in some areas - of the purchase price.
The buyer then funds the balance through a conventional mortgage and savings, and pays no interest on the loan. The loan can be repaid at any time, but must be repaid when the property's sold.
Government-backed co-ownership schemes in Northern Ireland
In Northern Ireland the government runs a co-ownership scheme,† which is available for both newly built and older homes. Under co-ownership, buyers purchase between 50% and 90% paying rent on the rest.
The scheme is aimed at first-time buyers and some second-time buyers who meet certain criteria.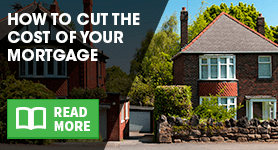 and it's similar to the shared ownership schemes elsewhere in the UK.
Mortgage Guarantee Scheme
The second phase of Help to Buy, the government's Mortgage Guarantee Scheme, began across the UK in October 2013 with the aim of kick-starting the wider property market, rather than just benefiting homebuilders.
Under the scheme, people with just a 5% deposit should find it easier to qualify for mortgages as the government intends to provide £12bn in mortgage guarantees.
Lenders have the option to purchase guarantees on mortgage loans, meaning they're able to offer more high loan-to-value (LTV) mortgages, up to 95%.
Who qualifies for the mortgage guarantee scheme?
In order to qualify for the scheme, you'll need a good credit rating. For example, if you've had recent County Court Judgments (CCJs) for debt worth over £500 then you won't be able to get a guaranteed mortgage. Also, you can't use this scheme in conjunction with any other government scheme, such as the equity loan agreement.
On the plus side, the scheme is open to anyone buying a property worth up to £600,000 - you don't need to be a first-time buyer, or to be interested in a new build.
Don't be tempted to try and use this scheme to buy an investment property or a second home, however, as you'll have to sign a declaration that you don't own property anywhere else in the world.
What happens when the home is sold?
The Mortgage Guarantee Scheme should have no impact on your ability to sell the property as it's offered to the lender, not to you as the borrower.
The lender pays a commercial fee for the guarantee, meaning that it would be entitled to government compensation in the event of a repossession.
Alternatives to Help to Buy
If none of the government-backed schemes work for you, what are the alternatives? Well, one possibility is shared ownership, where you buy a percentage of a home through a housing association and pay them rent on the remainder.
This can allow buyers to purchase as little as 25% of their home and then 'staircase' up over the years until they own more. You buy shares in the property at their current market value; so if house values climb then so do the cost of future shares.
The main restriction is that if you end up owning it outright then you have to give the association a chance to buy it back when you come to sell. If you only own part of it, the housing association has the right to find a buyer if you want to sell up.
Alternatively, you may want to investigate low-deposit mortgages that aren't part of government schemes.
Some lenders will consider up to 95% mortgages, although you'll probably have a better choice of loans if you save at least 10% deposit.
There are even a few lenders offering 100% mortgage products, although these tend to be extremely restrictive and usually require a guarantor.
By Felicity Hannah
[SeanSocialShare]