Find out how buying a home in Scotland differs from the rest of the UK and the risks and advantages.
Key points
To buy a home in Scotland you'll need to have your funding in place before you make an offer 
This can be difficult to accomodate if you're also selling a home, but means chains are rare and the process often has more certainty
You'll also need to engage a solicitor at a far earlier stage, as they will put your offer forward
If you're the kind of person who likes order and structure in your life, then buying a house in Scotland might be right up your street.
Scotland has a different legal system to the rest of the UK and when it comes to property it generally makes for a clearer and more predictable experience.
As a buyer you still have to do the hard stuff like getting a mortgage, saving for a deposit, and finding a place you would want to call home.
But from there the process is more strictly governed by regulation in Scotland and solicitors get involved at an earlier stage.
How is buying a home in Scotland different?
David Corrie, senior associate with CKD Galbraith, one of Scotland's leading estate agents, says: "The Scottish system definitely works to the advantage of both the buyer and seller. It's a much fairer and simpler system.
"We don't have chains in Scotland. You can only make an offer when you have got the money.
"Without chains, you don't have to rely on other people and you generally have one person buying from another person."
Getting a mortgage on Scottish homes
This all means that, unless you're a cash buyer, you'll need to work out how much you need to borrow and what your budget is before you make an offer.
Don't forget to allow for fees, such as valuations and surveys that may be needed on top of the seller's Home Report as well as expected legal fees, land and buildings transaction tax (the Scottish equivalent of stamp duty) and removal expenses.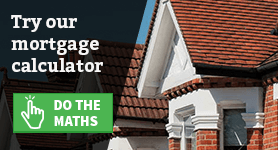 Next, you need to choose a mortgage lender prepared to lend you the money you need, in principle.
The lender will look at your income and outgoings and decide exactly how much you can borrow.
Conveyancing in Scotland
Armed with that information, you can now find a solicitor to represent you on the road to, hopefully, ending up holding the keys.
The solicitor will undertake searches, do all the paperwork, draw up the contract and handle the exchange of cash.
Unlike in the rest of the UK, it is only the solicitor who can make the formal offer to purchase, so you need to make contact with them earlier in the process.
There may also be some initial searches that need to be undertaken by your solicitor and these could be either payable up front, or added to a final bill.
Making an offer
Once you've trawled the property websites and worn down your shoe leather in visiting properties for sale, you'll hopefully finally view one that satisfies your ambition, as well as your wallet.
The first step is to tell the selling estate agent that you're interested and find out whether or not there is a closing date for bids.
In Scotland, sellers will sometimes set a closing date when multiple buyers are interested so that all interested buyers put their best offer on the table and the seller can choose between them.
The Scottish Home Report
All homes in Scotland have to be marketed with a Home Report, which arms you with some important and useful information up front.
The Home Report is a brochure that includes a survey, an energy report, and a property questionnaire.
It also contains a valuation as judged by the chartered valuation surveyor.
Making an offer
Assuming everything is in order, you may now be ready to ask your solicitor to make a formal offer.
The system of a solicitor's involvement and the process of a formal offer means the solicitor has to check out the buyer's ability to buy. It makes the buyer qualified to buy from the start
Remember, though, part of his duty is to make sure you're in a position to carry through with a purchase.
In other words, do you have the money to put where your mouth is?
As David Corrie says: "The system of a solicitor's involvement and the process of a formal offer means the solicitor has to check out the buyer's ability to buy.
"It makes the buyer qualified to buy from the start. In England, sellers lose a third of their sales after offer because the buyers are not qualified."
Your offer will depend on what you think the property is worth, its condition, and perhaps how long it has been on the market.
It'll generally be a conditional offer on a number of factors, most commonly the results of a fuller, more comprehensive survey than the Home Report.
Working towards conclusion of missives
Let's suppose the offer your solicitor has made is accepted.
Need mortgage advice?
You can get fee-free independent mortgage advice from London & Country. Phone 0800-073-1959 or request a call back
But their work isn't over yet - and neither is yours.
The solicitor needs to crack on with more of those searches, such as local authority plans, while you need to firm up that mortgage offer.
It may be that you continue with the same lender that gave agreement in principle, or you go with another company that offers you a better deal.
Your solicitor and those representing the seller will now swap 'missives' which is less exciting than it sounds.
It merely means they negotiate on all the paperwork on both sides before an offer can be deemed binding.
One of those negotiations could be over the results of the survey.
You may have gone for a HomeBuyer report or the greater scrutiny of a full structural survey.
If any problems are highlighted - damp or rotten timber - then it could mean a renegotiating on the purchase price.
Once everything is agreed, then both sets of solicitors sign off the documents, a stage known as 'conclusion of missives', which is similar to the point labelled 'exchange of contracts' in the rest of the UK.
This is the legal point of no return. For that reason, it is wise to have buildings insurance on the property in place at this stage.
The money is then paid into the appropriate bank account and your 'date of entry' has arrived. It's time to get the keys and move in.
Graham Thomas