If you're buying a house, our one-stop guide could help you learn what you need about mortgages, surveys, conveyancing and much more.
Key points
Buying a house can seem overwhelming, but breaking the process down into steps will make it seem manageable
Once you've worked out your budget and found a property you'll probably have to apply for a mortgage
Don't forget to budget for all the moving costs and to tell important contacts your new address
*Please note that this guide is appropriate for purchases in England, Wales and Northern Ireland - there are significant legal differences in Scotland. Read our guide to buying a house in Scotland for more.
It's often said that buying a house is the third most stressful experience you can go through after bereavement and divorce. It's also acknowledged to be the single most expensive purchase most people will ever make.
Yet house-buying never appears to go out of fashion. The figures may ebb and flow - determined by economic factors, broad and narrow - but for many people it remains an aspirational and even emotional landmark along life's pathway.
But what are the secrets to successful house-buying with minimum stress levels? How do you gain property-owning status, comfort, security and privacy without losing sleep, some hair, and possibly a fortune?
Here's a step-by-step guide to placing a nervous first foot on the bottom rung of the property ladder - or even moving up a rung if you've already begun your climb.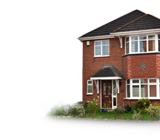 Work out your budget
Decide how much you can afford to spend. Unless you happen to have won the lottery, or inherited a fortune, then this will invariably mean getting a mortgage - simply a loan to buy a property.
Doing the sums is very important as the mortgage is secured against the house or apartment.
If you were unable to meet the repayments then the lender (generally a bank or building society) could repossess the property and sell to get their money back.
Give yourself some wriggle room. Consider not just if you could afford the monthly repayments now, but whether you could still afford them if interest rates went up or if your income went down.
In the past, multiples of income were frequently used to calculate how much you could borrow, but in 2014, the Mortgage Market Review brought in new rules that mean lenders will now assess your income and regular outgoings when determining how much they'll lend you.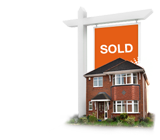 For help working out how much you might be able to borrow, you can speak to a financial adviser.
Work out how much you'll need for a deposit (this generally varies from about 5% of the money borrowed to up to 40%, depending on the type of mortgage).
Saving such large amounts is not easy, but there are options to consider such as the government's Help to Buy scheme, which is aimed at helping house-buyers get a mortgage even when they are without a large deposit.
You may also have some equity (profit left after selling and settling an existing mortgage) if you're already a homeowner.
Start your search
Once you've decided on your budget - and on what type of property you're looking for - then you can start searching online, or even go the traditional route of visiting an estate agent.
You'll need to hire a solicitor to do all the legal paperwork related to the property, known as conveyancing
Be prepared to set aside some time for viewings, and don't despair if your early dream houses turn out to be nightmares.
When you have seen somewhere you could actually imagine living in, you can make an offer to the selling agent. Don't worry about insulting them. They've been insulted by richer people than you.
Be prepared for some haggling as the estate agent scurries between you and the seller, but eventually you may agree on a price.
Get a mortgage
Now, the serious work starts. You can start your mortgage search by comparing mortgages.
Your lender may agree to a mortgage in principle, but they won't commit to anything until they've seen a valuation report on the house you're buying to make sure it's actually worth the price.
Remember, though, that these valuation surveys are for your lender's benefit rather than yours.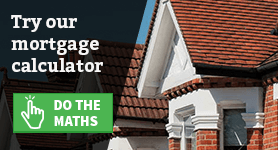 It could be wise to consider more comprehensive inspections - a HomeBuyer's Report or even a detailed structural survey.
These could cost a significant chunk of money, depending on the property size and level of detail.
Conveyancing
You'll also need to hire a solicitor to do all the legal paperwork related to the property, known as conveyancing. This will include not just issues involving the sale itself, but other aspects such as planning approvals or rights of way.
"Your conveyancer's role in buying your property is to formally complete the sale process and to protect your interests and those of a bank which might be lending money to finance the purchase," said Helen Barry, head of residential property at Hugh James.† 
"Throughout the conveyancing process they'll undertake a series of investigations which will highlight any areas you should be concerned about and reduce the risk of nasty surprises further down the line. 
"These will include examining the title of the property to ensure you are buying what you think you are buying from a person who is legally able to sell it to you.
"Once all investigations have been completed your conveyancer will prepare a report for you to consider which will provide a lot of detail about the property you are buying.  
"Don't forget that they'll often be representing the mortgage lender as well so everyone will need to be happy before you proceed to exchange of contracts and formally agree to buy the property."
There's no standard charge for conveyancing, so it's best to shop around. Some solicitors charge an hourly rate, while others will work out a fee based on the house price.
The lender, the surveyor, the solicitor and the estate agent will be working to their own timetables, so be ready to chase and chivvy.
Timescales and payments
Your solicitor will be able to guide you towards the first stage of buying - signing the contract and exchanging with the seller.
This will involve putting down a deposit, usually around 10% of the agreed price.
Make a check-list of all the people you need to contact with details of your new address. Your friends and relatives may or may not make this list
Both sides are now committed to the deal and backing out would normally cost you your deposit.
There will be other bills to meet before you complete and the deeds - and the keys - are handed over.
Of these, one of the major costs will be stamp duty land tax - a government tax on home buying.
In February 2016, for residential properties this starts at 2% for homes worth between £125,000 to £250,000, payable on the portion of the value over £125,000.
There will also be Land Registry fees and local authority search fees, plus various other fees if other searches such as flooding or mining enquiries are needed.
Your solicitor will add up all these bills and calculate the overall cost to be added to the sums.
On the day of completion the remaining 90% of the agreed price is paid from your lender to your solicitor, who then transfers it on to the seller's solicitor.
What next?
Don't imagine that you've finished paying out just yet, though.
There are removal expenses to be met, plus insurance - for the building and its contents - on your new place.
Your lender may offer you insurance cover, but again it'll pay to shop around and compare home insurance prices.
Make a check-list of all the people you need to contact with details of your new address. Your friends and relatives may or may not make this list, but it should certainly include:
Gas and electricity suppliers
Water suppliers
Your car insurer
The Post Office
Your bank/building society/credit card provider
Your phone/TV/broadband provider
TV licensing
The DVLA
For more of the people you should consider notifying, try this handy BBC check-list.†
Finally, on the day you move in, make sure you remember which box you used to pack the tea and coffee.
By Graham Thomas