Discover the process for selling a home in Scotland, along with the risks and advantages.
Key points
Before you market your home in Scotland, you'll have to have a Home Report commissioned to give basic information to the buyer
You'll also need to engage a solicitor, or an estate agent who also offers these services
If you withdraw from the sale without good reason, your solicitor will be banned from acting for you in a second transaction
If it's time to move on in the world and sell your Scottish home, then the good news is you'll benefit from the order and certainty of a tried and trusted process.
Scotland's different legal system and the historic links between solicitors and estate agents, means some of the stress occasionally suffered in other parts of the UK can often be avoided - although you'll still have to apply for a mortgage on your next home and arrange to move out.
Selling a property in Scotland may still be an emotional time, but at least things shouldn't be made more stressful by a broken chain.
How is selling a house different in Scotland?
David Corrie, who has worked in England but is now senior associate with CKD Galbraith, one of Scotland's leading estate agents, says: "In Scotland, you rarely have a deal fall through.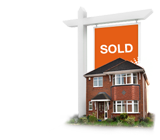 "In England everyone still relies on very long contracts and people are buying houses before they have sold their own.
"In Scotland, it sometimes takes us a little longer to get the sale, because not everyone has cash in the bank. But once we have that offer agreed, we are pretty sure that we are going to get a sale."
Once you've decided you want to sell your property, then you need to ask yourself some basic questions.
Preparing to sell
When am I going to sell? Who is going to do the selling? And what should be the price?
Timing may not be in your hands, but you should be aware that spring seems to trigger the nesting instinct.
Autumn is also busy, but the wheels can turn more slowly in mid-winter and the summer holiday season.
For most people, the sensible first step will be to appoint an estate agent.
You will also certainly require a solicitor, because the law demands it.
They'll have the skills and experience to do all the formal paperwork - known as conveyancing - and handle the transfer of finances.
In Scotland, many solicitors firms also act as estate agents so you could choose a company that does both the legal work and the marketing and selling of your property.
Cost of selling a home in Scotland
When finding both your solicitor and estate agent, you should try to gain recommendations and also shop around to compare fees and charges.
The costs for estate agency fees will usually be a percentage of the eventual sale price of your property.
Next, you need to get a Home Report completed on your property. This can be arranged by your estate agent and is undertaken by a surveyor
It could range from 0.5% to 1.5%, but whatever the cost you should check what is included in terms of advertising, negotiating the price, arranging viewings, and following up enquiries.
The legal costs represent the time taken to deal with formal offers, checking deeds and searches, checking other documents and negotiating with the buyer's solicitor.
Getting a Home Report
Next, you need to get a Home Report completed on your property.
This can be arranged by your estate agent and is undertaken by a surveyor.
Essentially, it's a guide for buyers about your home and includes a survey and valuation, an energy report, and a property questionnaire.
Costs vary depending on the size of the property, but it's a good idea to shop around for a deal.
Setting the price
In discussion with your estate agent, you can now set a price for your property.
This can be either a fixed price, which means the first person to offer that amount should become the buyer.
Alternatively, it can be advertised as 'offers over' which means you want at least that amount, but hopefully more.
After a bit of a scrub and polish, it's time to put your place on the market and hope the buyers beat a path to your door.
Why are there no chains in Scotland?
If a buyer is keen, they will usually discuss the situation with your estate agent and then proceed to make a formal offer through their own solicitor.
This is unlike the rest of the UK, where anyone can make an offer.
The advantage of the Scottish system is that your prospective buyer's solicitor will have satisfied themselves that your buyer has the cash in place to go ahead with the deal.
If two or more people are keen to buy, then a closing date for offers will be set.
At that stage, you can choose the offer you want to accept.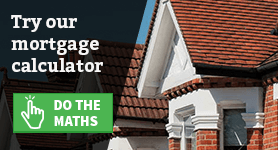 Generally, the offer will be conditional on a fuller survey being undertaken on your property - above and beyond the scope of the Home Report.
Your solicitor and that of the buyer will now be swapping 'missives' - the exchange of letters and documents and the detailed discussions before things are agreed and signed.
During this stage, there is still no legally binding agreement and so either side could still walk away from the deal.
But it's important to realise that as a seller you would need a valid reason to call things off.
If you try to renegotiate to simply gain a better price, then it could cost you more time and money.
As David Corrie says: "There is a rule that states if you withdraw unreasonably from a sale, the solicitor is then not permitted to act for that same client in a second transaction. It's to deter people from doing the dirty."
Concluding the missives
Once solicitors on both sides have signed off all the paperwork and everything has been agreed, you have 'concluded the missives'.
At this point, you are now committed and any break in the agreement after this would require you to pay compensation to the other party.
Finally, you have the 'date of entry' when the money is transferred from your buyer's bank account into yours. Your solicitor will handle this transfer and subtract the fees owing to him as well as any outstanding mortgage loan you may have.
It's time to hand over the keys and head for your next destination.
Graham Thomas