If you're selling a house, our one-stop guide could help you learn what you need about sale prices, estate agents, viewings, surveys, conveyancing, contract exchange and more.
Key points
Selling your home can be a long and fraught process, but can be made easier by having a clear idea of how to prepare and what to expect
Start by deciding where to market your home and how much for, and get everything you need in order, from the EPC to a solicitor
Get prepared with our handy tips and advice 
*Please note that this guide is appropriate for sales in England, Wales and Northern Ireland - there are significant legal differences in Scotland.
You may not have the picket fence or roses around the door-frame, but selling your house can be an emotional business.
Whichever path you're travelling as you move on, it's important to feel organised and armed with all the facts.
That way, even if your supply of man-size tissues reaches a critical low point, your bank balance should not.
This guide can help you through the selling process, whether you're looking to buy at the same time, bank the proceeds and bide your time, or recoup some cash having already bought another property.
When should I sell my house?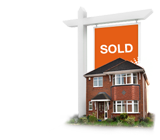 Firstly, consider your timing. The nesting instinct is a springtime phenomenon, but early summer is also busy, as is autumn.
In mid-summer you may find many of the people you want to deal with are lying on a beach, while not much gets done over the end-of-year festive period.
Other issues you should reflect on are the state of the housing market, both locally and nationally, and interest rates. Also, try to work out a rough budget for the costs of a sale.
Private sale or estate agent?
Once you've decided when, it's time to consider who. Do you sell the property yourself, or instruct an estate agent to act on your behalf?
Selling privately could save you money, but cost you time and emotional energy.
Ask yourself whether you have the hours or inclination to advertise, deal with enquiries, viewings, offers and questions about the property, or the knowledge to determine the price and what is included in fixtures and fittings.
If you opt to use an estate agent to look after matters, then they'll normally charge a commission on the eventual sale price of between 1.5% and 2.5%.
Bear in mind that this can vary across the country and will depend on the buoyancy of the market - fees could be higher or lower than the suggested range.
Try to check up on the record and reputation of the estate agent beforehand and find out whether or not the commission fee includes all advertising, preparation of photographs and sale boards.
If possible, try to arrange visits from two or three agents in order to compare them and, particularly, their respective valuations of your property.
Remember, though, that the highest valuation may not be the most accurate.
Do your own homework, perhaps by using a website or app such as Zoopla or Rightmove where you can check recent sold prices in your area - after all, you need to remember that the estate agents are chasing your custom.
Energy Performance Certificate
Once you decide to put your place on the market, you need to obtain an Energy Performance Certificate (EPC) to provide to potential buyers
This is a document that rates the energy efficiency of the property on a scale from A to G and includes information on a property's energy use and costs.
An EPC may already exist if the property has been recently sold or built. If not, you can obtain one from an accredited domestic energy assessor. At the time of writing (January 2014) you should expect to pay between £60 and £90 for an EPC. If you don't provide one, you could be liable for a £200 fine.
Setting the selling price
So, you've got your EPC, you've found your estate agent, you've sorted out the peeling wallpaper and dealt with that difficult damp patch. You've even fixed that leaking tap.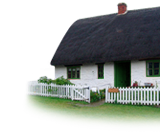 Now, you must decide on an advertised asking price for the property.
Your estate agent may suggest a price band - the exact figure could depend on how quickly you wish to sell.
Viewings and offers
Prepare for viewings - strangers coming into your rooms, peering dubiously at your ceilings and floors.
Be pleasant to them. One of them, hopefully, is serious about buying your house.
Your agent will inform you of all offers to buy, regardless of how laughable they may appear.
They'll also advise you on whether it's a good or poor offer, but the final decision on whether to accept or reject will be up to you.
Be prepared for some haggling with your potential buyer and recognise that the haggling process may not end just because you've accepted an offer…
Be prepared for the buyer to lower the offer after the survey. It will be up to you, together with your agent, to decide whether the new offer is realistic
Legal considerations
If you accept an offer it'll be 'subject to survey and contract' and you now need to bring someone in to handle all the legal work. This could be a solicitor or specialist conveyancer.
Once again, do your research, ask what's in the deal, and shop around.
Your solicitor will draw up a contract of sale and deal with the buyer's solicitor on matters such as the deeds to your house.
Surveys
As mentioned, there could still be some wheeling and dealing to do.
Your buyer will arrange with your estate agent for a surveyor to inspect your property to make sure it's worth the price. The surveyor may decide it's not worth that price - or only will be if certain work is carried out.
So, be prepared for the buyer to lower the offer after the survey. It will be up to you, together with your agent, to decide whether the new offer is realistic, or whether you need to reject it and start again.
Should you decide to reject the deal remember that - if the surveyor's points are fair - the same issues are likely to arise again when you reach this stage with a new potential buyer.
Exchange of contracts
If you can agree, then you can move on to the next stage - the exchange of signed contracts by respective solicitors.
At this point, both parties are committed to the deal and if your buyer pulls out they could lose their deposit.
By now you will have an accurate idea of what this whole selling business is going to cost you - those costs we mentioned earlier, which need to be deducted from any surplus you may have once you have settled an existing mortgage.
So, there's the estate agent's fees, the solicitor's fees, any fees due to your current mortgage lender, removal costs and the EPC.
There may also be rental costs to factor in if you're not yet ready to move into your new place.
The final stage is to complete - the day the money arrives in your account, handled by your solicitor, you load up your carefully packaged belongings, hand over your keys, and bid your bleary-eyed farewell.
Of course, that's not likely to be the end of your concerns - you've hopefully arranged somewhere else to live!
Read our feature on how to buy a house for guidance through that process.
By Graham Thomas