Learn more about the pros and cons of buy to let investments, how gearing works and what you need to look out for.
Key points
The potential for property price rises and rental income are seen as the major benefits of buy-to-let
Neither of those things are guaranteed and there are a variety of costs and responsibilities associated with buy-to-let
Gearing your buy-to-let investment can increase the profits, but also the losses if things go wrong
Many of the traditional tax benefits associated with buy-to-let have been in the process of being phased out since 2016
Remember that there are alternative investment options to consider
In January 2016, the National Association of Estate Agents estimated that there were 10 buyers for every home on the market, leading the trade organisation to speculate that property prices would rise 50% by 2025.†
This has long meant that buy-to-let has been an attractive investment option for both professional and part-time landlords, offering regular rental income, long-term capital growth and security, even for those with a mortgage to pay.
But as with any other investment, you have to balance risk against reward.
Being a property owner brings with it the need for a level of commitment and hard work that may be far more pronounced than with other types of investments.
Gearing your buy-to-let investment
Both the potential returns and the potential losses for buy to let mortgages compared to purchasing outright are enhanced by a process called gearing.
In the real world you're unlikely to be allowed to borrow more than 75% of a buy to let property's value but, to understand the concept of gearing, imagine that you had £20,000 to invest and purchased a £200,000 property. The £20,000 would effectively be the deposit and the remaining £180,000 would be borrowed on an interest-only buy-to-let mortgage.
What's gearing?
Borrowing for a buy-to-let investment, usually on an interest-only basis. If rent comfortably covers repayments gearign can maximise gains and liquidity
In our unreal scenario, we'll ignore maintenance bills, mortgage fees, periods without rent, tax, landlord insurance and other costs, and will assume that rental payments exactly cover the interest repayments on the mortgage.
After a year, the property has risen in value by 5% and sells for £210,000. You pay off the £180,000 mortgage and walk away with the other £30,000 (your initial £20,000 investment, plus a £10,000 profit).
This dream 50% return from a 5% rise in property value could even be increased if the rental income exceeded the interest repayments, but it must also be remembered that this gearing/levering of profits can work in reverse.
In the same imagined scenario, a 5% fall in the property's value would see you lose £10,000, or 50% of your investment, while a rise in mortgage rates would mean that the rental income was no longer covering interest repayments unless you were on a fixed rate.
Advantages of buy-to-let as an investment
The major attractions of buy-to-let have been the expectation of major, long-term rises in housing value, coupled with regular rental income and the relative security of a property-based investment.
In April 2014, research from the Wriglesworth Consultancy - commissioned by Paragon Mortgages and championed by ex-Bank of England economist Rob Thomas - appeared to show the huge benefits of buy to let investments, and this was discussed on the BBC's Money Box programme.†
The research compared returns on various types of asset classes, based on the assumption that £1,000 was invested in late 1996. It was suggested that returns on top of the original investment would have been:
Cash: c.£1,000
Gilts: c.£2,000 
Equities: c.£2,000
Commercial property: c.£2,500
Rented property without a mortgage (a non-geared investment): c.£3,800
Buy-to-let mortgage, starting with 75% loan-to-value mortgage (a geared investment): c.£12,000
The figures were questioned on the show, though, and it was pointed out in particular that choosing to start in late 1996 gave a particular bias, as this was just before a major, long-term climb in property value that many attribute to the effects of the new buy-to-let market.
In 2015 it was estimated that - in the previous five years - landlords had made £177bn profit from the capital growth of their properties, excluding any income from rent.†
Official Office for National Statistics (ONS) figures reveal the huge rise in prices in the period 1995-2015, while in May 2016 the year-on-year rise in the UK House Price Index was 8.1%.†
As may be expected, house price rises have been accompanied by rises in rental prices.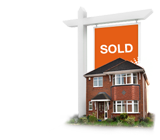 The ONS's index of private housing rental prices began in 2011 and, as of June 2016, it had seen continual, gradual rises. In the 12 months to June 2016, the rise was 2.4%.†
Calculating rental yield
Calculating the rental yield from a property - the rental return as a percentage figure of the property purchase price - is a key part in taking out a buy to let mortgage, and you'll find numerous rental yield calculators online.
Buy-to-let lenders will typically require rent to cover 125% of mortgage repayments.
Typical gross rental yields may be in the region of 4.5%; this would be the rental yield of, for example, a £200,000 property rented out for £750 a month.
Remember, though, that this figure doesn't take into account mortgage payments or the many other costs associated with being a landlord.
Disadvantages of buy to let as an investment
There are a number of disadvantages to consider when looking into buy-to-let.
First of all, while some may expect house prices to rise, previous price rises are no indication of future performance - prices can drop and the effects of the Brexit vote created uncertainty in July, 2016.†
Since April 2016, buy to let house purchasers have had to pay an additional 3% stamp duty to that levied on residential buyers - this can equal tens of thousands of pounds, so is an important element to consider if you're thinking about becoming a landlord.
Buy to let has been a great place to be, but from 2017 onwards it may not be. Unless you've got a very, very small mortgage, I just don't think the figures work
Mark Dampier, Hargreaves Lansdown
Profits from a house sale are likely to be subject to Capital Gains Tax (CGT).
As noted, the greater the gearing on a property, the greater the owner's exposure to drops in price and rental income.
A diverse portfolio
The general rule with investing is to try to build up a diverse and balanced portfolio, meaning you're less exposed if one asset drops, or is lost.
As a buy to let property is typically a major investment, there can be an over-reliance placed on that single asset.
Tenant problems
Landlords also face the hassle of dealing with property maintenance, tenants and the many hidden costs of owning a house, including insurance and wear and tear.
Even if a property owner chooses to use a letting agency, there's no guarantee of a hassle-free life and problem tenants can leave landlords in a major financial hole through non-payment of rent and/or the damage they cause.
As with prices, rental income also isn't guaranteed and may drop, and the possibility of not being able to get tenants and so having no rental income at all is always a risk.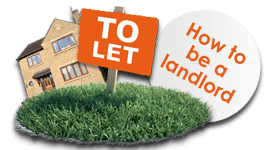 Even if rent comes in regularly, landlords need to remember that the payments are subject to income tax.
"Taking into account all the associated costs, I think you need yields of 6-7% to make buy to let worthwhile, otherwise you're relying on capital growth," said Mark Dampier of funds and shares specialists Hargreaves Lansdown in August 2016.
"You need to go in with your eyes open, do a lot of work and find a property in the right area. I just think that buy to let is a hassle - that's why I call it a business, not an investment."
If these problems prove too much - or if they have a major change in circumstance - there's no guarantee they'll be able to sell their property quickly to recoup their investment.
Government cooling the buy to let market
The government has made moves to cool the buy to let market, notably with the stamp duty surcharge and with tax changes that kick in from April 2017, and that are due to be completed by 2020-21.
There have historically been a number of expenses that landlords can set against tax, including the interest and fees paid on a buy to let mortgage.
From April 2017 this tax relief is being phased out and gradually replaced by a tax credit equivalent to basic-rate tax.
This is likely to affect all landlords with a buy-to-let mortgage, but it will have a particularly adverse impact on higher and further rate taxpayers.
Dampier told Gocompare.com: "Buy-to-let has been a great place to be, but from 2017 onwards it may not be. Unless you've got a very, very small mortgage, I just don't think the figures work.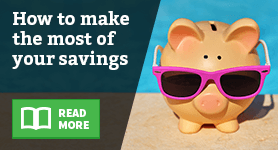 "A holiday let mortgage is an option I prefer to buy to let and I'm sure that people are looking at this more now because of the tax changes. It's even more of a business to commit to than buy-to-let, but at least you also get some enjoyment out of it."
Alternatives to buy-to-let investments
Savings and Cash Isas are the simple, safe alternative to a buy to-let-investment and you should always have an emergency savings pot before considering riskier ventures, but if you're thinking about buy-to-let it's likely that you're seeking higher returns.
Depending on your age and circumstances, paying into a pension is certainly worth considering and this can offer significant tax advantages.
Stocks and Shares Isas and other types of investment are, perhaps, the most obvious alternative to buy to let.
Proponents of stocks and shares would argue that returns can be more attractive than in the housing market and there's less work to do than as a landlord, but it's also a very volatile environment for your money, your capital is at risk and trading charges can be significant.
"The equity alternative to buy to let is high-yielding shares," said Dampier.
"You can buy shares yielding 5-6%, and once you've put your portfolio together you can basically put your feet up. Dividends can be cut, but that's not normally for very long, and you've got liquidity with your assets."
Peer-to-peer investing is something of a halfway house between cash savings and stocks and shares, and returns in this ever-growing market can seem attractive.
Anyone keen on entering the property market may be particularly interested in property crowdfunding.
Individuals can buy a share of a house from as little as £10, with investor returns coming in the form of shares of rental payments and any property price rises.
It's worth thinking about paying for the services of an independent financial adviser - read more in our article on finding the right financial guidance and advice.
By Sean Davies