Key points:
Because it can cause structural damage to property, it may be difficult to get a mortgage for a property with Japanese knotweed
As knotweed has become more common, lenders are trying to apply a more reasoned approach
If you're selling a home with knotweed, you may need to provide proof that you've treated the problem
A mortgage advisor can help you find a lender for difficult to mortgage properties - speak to a fee-free adviser from London & Country on 0800-073-1959 to explore your options[1]
Buying a property can be a fraught experience, and your dream home can quickly become a nightmare with two words - Japanese knotweed.
The UK's most common plant pest has been scuppering house sales for decades now, and it  has inspired fear in the heart of buyers and sellers everywhere since the 1981 Wildlife and Countryside Act made it an offence to plant it in the wild.
But does its presence really stop you from buying a home, or getting a mortgage? Is it as bad as you've been led to believe?
What is Japanese knotweed?
Japanese knotweed is a hardy, bamboo-like plant introduced to the UK as an ornamental shrub and has been a pest since then.
Growing deeply - three metres into the ground - and reaching seven metres above it, knotweed eats into buildings and tarmac, can block underground drains and ruin patios and paving.
Japanese knotweed can cause structural damage to property and as it's become more common, it has presented a bigger problem for homebuyers.
Removing knotweed can be an expensive and lengthy process, and if you're buying a property affected by it you should prepare for a financial commitment that could last years.
Can I get a mortgage on a property with Japanese knotweed?
Lenders are cautious with properties that are affected by Japanese knotweed, but it's not impossible to get a mortgage.
Lenders are concerned that a property with knotweed may not be good security for a mortgage, due to the risk of damage posed by the plant and problems it might cause with reselling.
London & Country's David Hollingworth said: "Given the threat that the knotweed can present to the condition of the property it should obviously be of concern to a buyer. 
"It's also a real concern for mortgage lenders who will rely on the valuation report to assess any risks that could affect their security for the loan," said Hollingworth.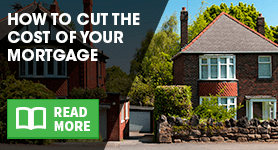 "In some cases any sign of knotweed or other potentially invasive plant species could result in the lender declining the mortgage. 
"At one stage this was quite likely and any sighting of the weed in or adjoining the property could result in lenders declining the case."
Detecting knotweed isn't easy, but sellers should declare it in their property sale documents if they know about it, or conveyancers should ask about it early on in the sale process.
Neighbourly disputes
Frustratingly, some lenders may refuse to lend on homes where knotweed is present several gardens away, or on public land, even if the house you're interested in is unaffected.
Things can get complicated when knotweed is detected on a neighbouring property, or across properties.
If the problem affects numerous houses and you've promised to treat the knotweed but neighbours aren't co-operating, the treatment probably won't be effective.
It is possible to install root barriers to prevent the re-spreading of knotweed onto your land after treatment, but this can be disruptive and may not work.
If a neighbouring property won't co-operate, you may have to commit to continued treatment until a cross-boundary treatment programme can be agreed.
Detecting knotweed in surveys and valuations
Knotweed is hard to conceal and surveyors are trained to look for the signs.
This means that if it is present, it's likely to be discovered by a surveyor during the property valuation, and they may then advise the mortgage lender not to proceed.
However a valuation may not be thorough enough to detect knotweed, and if it's common in the local area it may worth commissioning a HomeBuyer Report or a building survey.
Mortgage lenders' attitude to knotweed
Some individual lenders are willing to consider applications on a case-by-case basis, but you may need to commit to treat the knotweed or begin initial treatment before getting a mortgage confirmed.
They may retain some of the mortgage until the buyer can prove they've successfully eradicated the knotweed.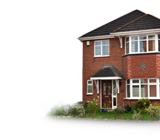 As knotweed has become more common there has been more work conducted to try and apply a more reasoned approach, says Hollingworth.
Surveyors are now likely to classify the extent of the problem and categorise the level of threat. 
"That will come down to the proximity of the knotweed to the property itself so anything within seven metres of the property will be deemed more serious," he said.
Lenders may be able to consider the case where a specialist assessment has been made and remedial work covered by an insurance backed guarantee has been confirmed, said Hollingworth.
Companies that treat knotweed will typically cover their work with a guarantee of up to 10 years.
"It's certainly important for borrowers to flag any known issue and investigate whether treatment has been completed and what level of cover is attached. That will help to raise the issue upfront which will help identify a potential lender," Hollingworth said.
Treating Japanese knotweed
Knotweed can be as much of a problem for sellers as for buyers.
If your property has ever suffered knotweed, your buyer's conveyancer may want evidence that you've removed the knotweed or had it treated.
Speak to a professional
As soon as you know that your property is affected by Japanese knotweed it's essential to speak to an expert, who should be able to advise you on the scale of the problem and the cost of treating it.
The cost can vary depending on the extent and location of the growth.
Speak to a number of experts and get quotes from them to ensure you're getting the right information.
Home insurance for Japanese knotweed
Before buying a home it's essential to get buildings insurance.
While most insurers don't ask about Japanese knotweed, they also may not cover its treatment.
A lender may refuse to give you a mortgage if they believe you won't be able to get buildings insurance which covers Japanese knotweed. 
Indemnity cover
If you're buying a home in an area with a large risk of knotweed but none has yet been discovered on your property (or it has been successfully treated in the past), your conveyancer may advise you to take out indemnity insurance to help the transaction complete.
Indemnity cover provides protection to buyers, mortgage lenders and successors in title if knotweed is discovered.
This could cover the cost of a survey report to confirm the presence of knotweed, the cost of treatment, repair of any damage caused and legal defences in the event of a third party being affected.
By Emily Bater