Would you like to release some of the value in your home with a lifetime mortgage? Take a look and see if it's suitable for you.
Key points
With a lifetime mortgage, you don't make any repayments like you would with a standard mortgage but you'll have to pay off the interest from the remaining value of your house when it's sold.
Interest rates can be much higher than with a normal mortgage and could potentially eat up all remaining equity you have in your home.
Only choose a lifetime mortgage provider that's a member of the Equity Release Council and get independent financial advice.
A lifetime mortgage is a type of equity release product.
A loan taken out against your property but, unlike standard mortgages, you don't make repayments.
Instead, the loan is interest only and is repaid when the house is sold, typically after you die or move into long-term care.
Some products will allow you to pay off some or all of the interest monthly as it accrues to help you retain more equity in your home.
This means that although you still own the house with a lifetime mortgage, it's repaid from the house sale proceeds after your death or when you go into long-term care.
If you're part of a couple, the repayment isn't made until the last person passes away or is put into care themselves. 
This may leave little or nothing for your relatives to inherit and could even mean it eats further into the value of your estate as well.
The interest rates are usually substantially higher than for standard mortgages, too.
This could mean you'll run into problems if you want to downsize in a few years' time - your lifetime mortgage could leave you with too little equity in your home to be able to even afford a smaller, cheaper home.
Receiving payment
There are a number of different ways to receive the money from a lifetime mortgage and you may be able to choose between a lump sum or regular monthly payments.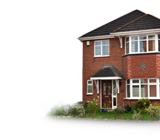 'Drawdown' versions are popular, which is where a pot of money is set aside to draw from as and when you need it.
The main advantage of a drawdown option is you only pay interest on the cash you release.
But you need to put very careful consideration into any sort of borrowing that's secured against your home - could unsecured lending such as a personal loan be a better fit for your needs?
Roll-up lifetime mortgages
With a roll-up mortgage, the interest is added to the loan and you don't make any regular payments.
However, the costs can stack up due to the effects of compound interest, seriously eroding the value of your estate.
For example, the Money Advice Service says a £45,000 loan at 5% APR would cost £152,387 if your home's sold after 25 years.
The minimum age for lifetime mortgages is typically 55.
Fixed-repayment lifetime mortgages
With a fixed lifetime mortgage, you get a lump sum, but instead of paying interest the amount to be repaid will be agreed in advance.
This amount will be substantially larger than the lump sum originally borrowed.
Interest-only lifetime mortgages
This is the same as a roll-up mortgage, but instead of allowing the interest on the loan to compound, you pay it off each month.
This means that the amount to pay when the mortgagee dies or sells the property will be the same as the amount originally borrowed.
However, interest-only lifetime mortgages aren't suitable for people with no income and if the interest rate goes up, or your income reduces, you could struggle with the repayments.
Inheritance guarantee
Some lifetime mortgage products have the option of an inheritance guarantee, which allows you to protect a minimum fixed percentage of the value of your property.
This percentage is then ring-fenced and guaranteed to be passed on to your beneficiaries, regardless of how long you live.
However, inheritance guarantees usually reduce the amount you're allowed to borrow as you'll only be allowed to borrow against the value of the house that isn't included in the inheritance guarantee.
No negative equity guarantee
Some lifetime mortgages feature a no negative equity guarantee, which means that the amount of interest plus the amount borrowed will never exceed the sale value of your property.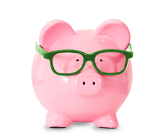 Could a lifetime mortgage be right for you? 
Whether a mortgage is right for you or not depends on you financial and personal circumstances, but it's not an option to be taken lightly.
To get financial advice that considers your needs, talk to an independent financial advisor. The Money Advice Service has a list of lifetime mortgage questions that you may want to ask, if you're not sure where to start.† 
By Amy Smith