Guide to 30-year, 35-year and longer-term mortgages
Key points
Longer-term mortgages lower monthly repayments and can make it easier for first-time buyers to get a deal
Such a deal may also mean an increased cost when compared to a shorter-term mortgage, because you'll typically pay more in interest overall
Older people may struggle to get a longer-term deal as they'll have to provide proof they'll have the income to meet repayments in retirement
London & Country's fee-free, expert advisers can help you decide whether a longer term is right for you - request a call back or phone 0800-073-1959[2]
While the typical length of a mortgage is 25 years, more and more people are looking into longer mortgage terms - 30, 35 and even 40 years - so they can get on the housing ladder.
For many first-time buyers, longer-term mortgages are a way to make your monthly mortgage repayments more affordable.
According to Halifax, 26% of first-time buyers who took out a mortgage with them in 2015 opted for a 35-year mortgage, compared to 16% in 2007.[3]
Over the same period, the share of mortgages with a 20- to 25-year term dropped from 48% to 30%.
London & Country's David Hollingworth said: "Traditionally a mortgage tended to be seen as something that was initially taken over a 25-year term. Increasingly there are signs that that could be changing, as more borrowers elect to take a longer term on their mortgage.
"That is particularly true of first-time buyers who are no doubt attracted by the lower monthly payments that come as a result of stretching a repayment mortgage out over a longer term.
"As first-time buyers continue to grapple with the need for bigger deposits as well as all the other costs of purchasing, it's perhaps no surprise that they're keen to build some slack into their monthly budget."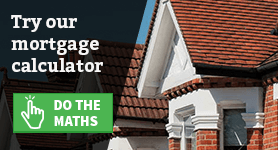 Bear in mind, though, that if you fall into an older demographic you may struggle to obtain a longer-term mortgage deal.
If the term takes a borrower into retirement age, they'll need to prove to lenders that they'll have the necessary income to meet repayments after they stop working.
Why get a 35-year mortgage?
The increasing popularity of longer-term mortgages can be attributed to a combination of rising house prices and the affordability rules introduced by the Mortgage Market Review (MMR) in 2014, which made it that bit harder to get approved for deals that might stretch your household finances.
Longer-term mortgages reduce the amount homeowners have to repay each month, making their mortgage more affordable - but only in the short term. If you can afford to take out a 25-year mortgage without stretching your finances, that's certainly another option worth considering.
To find out what you think you can afford, use our comparison service and try entering different length terms to see how it changes the figures - you'll be able to see a number of mortgage products and compare the cost over 25 years, or 30, 35 or 40 years... in fact, you can enter any term from five to 40 years.
That way, you can work out what you can afford - both in terms of monthly repayments and the total amount payable.
Need more information?
Advantages of a longer-term mortgage
There are a few advantages to taking out a mortgage with a longer term, including a smaller monthly payment, affordability and flexibility.
Less to pay per month but more to repay overall
Lowering your monthly repayments may mean spending less in the short term, but not in the long term.
Say you buy a £200,000 property and have a 10% deposit. With a 3% APR mortgage, borrowing over 25 years would cost you £854 a month, and would amount to a total of £256,000 (assuming the interest rate stayed the same).
If you extend that to 35 years you'd pay £693 a month, but end up repaying £291,000 in total over the course of the term - £35,000 more (again assuming the interest rate stayed the same).
Affordability
Since the Mortgage Market Review came into force in August 2014, mortgage applicants have been subject to more questions than previously relating to whether they can afford the mortgage.
Lengthening the term of the mortgage will mean that over the life of the loan more interest will be payable. In fact that can amount to thousands of pounds over the life of the mortgage
David Hollingworth, London & Country
As taking out a longer-term mortgage reduces your monthly payments, it may make it easier to prove to your lender that you can afford it.
Lenders may ask for a number of bank statements and payslips and may ask questions about incomings and outgoings and your spending habits.
This could include questions about current debt - including loans and credit cards, travel costs and gym membership. They may even ask whether you plan to have any children, or to have more in the future.
If your monthly mortgage payments are smaller, it'll be easier to show that you can keep up with mortgage payments in the future, with money left over for bills, essentials and disposable income.
Flexibility and overpaying
Taking out a mortgage might seem like the biggest, scariest decision you'll ever make - especially if you think you're signing your life away for over 30 years.
But it's important to remember that the initial length isn't set in stone - just because you're taking out a 30-year mortgage now doesn't mean that's how long your mortgage will end up being.
You could choose a shorter mortgage term when you remortgage.
In fact, taking a longer mortgage for the sake of smaller monthly repayments may be the right choice for you right now, but that might change soon. You may, for example, get a pay rise, come into money or decide to move.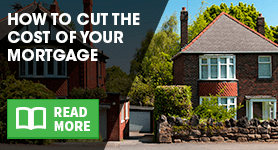 All this could mean your mortgage could change, or you might want to start overpaying.
When looking around at mortgages, look into whether you're allowed to overpay. Many lenders allow you to overpay - perhaps by 10% a year, which is a sizeable chunk - but remember that other deals won't allow overpayment at all.
That way, you can factor in overpayments and shorten your mortgage term. Read more about overpayments in our article looking at whether it's better to save or overpay a mortgage.
Disadvantages of a longer-term mortgage
Even if you're attracted to the lower monthly repayments, there are a number of disadvantages to longer-term mortgages that you should think about.
Interest payments
Quite simply, the longer the term of the loan, the more you'll pay in interest. Depending on your mortgage, this could mean tens of thousands of pounds extra to pay.
"Lower monthly payments can ultimately come at a cost," said Hollingworth. "Lengthening the term of the mortgage will mean that over the life of the loan more interest will be payable.
"In fact, that can amount to thousands of pounds over the life of the mortgage, so it makes sense to review the term of the mortgage when switching deals, or to look to make overpayments as and when you can to cut the mortgage balance more quickly.
"However, even with the bigger interest bill, the mortgage will still be gradually repaid over the term. In the past, first-time buyers used interest-only mortgages as a way of reducing payments to give some breathing space, but there may have been no final repayment vehicle in place."
A longer term
While having a longer-term mortgage may seem like the safest option from an affordability perspective, it may actually prove to be a negative if you ever fall into difficulty repaying your mortgage.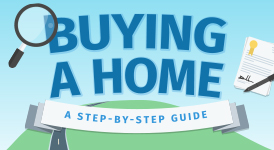 In the past mortgages were more often than not a maximum of 25 years, which meant that if homeowners ever had a problem with repayments their bank might be able to extend the term and therefore make the monthly repayments more affordable.
If you're already in a position where your mortgage is as long as your lender is prepared to make it, you may not be able to extend the term.
This could leave you in a perilous position, especially if you're an older person taking out a longer mortgage - a bank may not be willing to extend a mortgage into your old age, when you might've retired.
"Although longer-term mortgages may work for younger borrowers, lenders have tightened up on the maximum age to which they'll lend so older borrowers may find that they're more limited in the term they can take," said Hollingworth.
By Emily Bater