Guide to 95%, 90% and other low-deposit mortgages
Key points
Many lenders ask for a deposit of at least 10%, but some can offer mortgages with a 5% deposit
Low-deposit mortgages are likely to have higher interest rates and fees, while putting down a small deposit may mean you're at risk of negative equity
Consider schemes such as Help to Buy that could let you put down a deposit as low as 5%
While 90% and 95% deals for mortgages dramatically dwindled in numbers in the wake of the 2007 financial crisis, they have since experienced a resurgence.
Most lenders now have a mortgage product aimed at those with a deposit of 10% of the purchase price of their property and you may even be able to put down a deposit of just 5% in some cases.
However, as the average house price in the UK is so high, a 5% deposit can still be a substantial sum of money.
According to the Office for National Statistics,† the average UK house price in September 2015 was £286,000, which equated to an average 5% deposit of £14,300.
If you're a first-time buyer, which you probably are if you don't have a deposit, then this can make buying a home seem daunting.
But existing homeowners might also need to search for a low-deposit remortgage, for instance if they bought pre-2007 with little or no deposit, or if the value of their home has fallen since they purchased it.
95% mortgages (requiring a 5% deposit)
95% mortgages are not typically open to all applicants.
Need more information?
Some will only consider first-time buyers, or those who are part of the government's Help to Buy scheme.
If you can amass a 5% deposit and fulfil the criteria, you may be able to access these low-deposit mortgages.
Be aware that your choices may be more limited and interest rates and fees may not be as competitive as with mainstream products.
Where can I get a deposit?
If you're considering a 90% or a 95% mortgage then that probably means you're struggling to get a more substantial deposit together.
Saving for a deposit can be frustrating, especially if you're renting and know you'd be able to afford mortgage repayments.
However, a sensible savings plan is typically the right way to proceed, so look into the Help to Buy Isa and read our guide on how to make your savings work harder.
Borrowing money for a deposit is risky, yet if you feel that you haven't got another option it can be tempting.
You could consider borrowing from family or looking into a 100% mortgage that requires a guarantor.
Pros and cons of a low-deposit mortgage
The obvious advantage of a low-deposit mortgage is that you'll be able to buy your home sooner or move house despite having only a small amount of equity in your current property.
However, there are a few drawbacks you need to consider before taking a low-deposit mortgage - you might decide you'd be better off saving a bit longer and putting down a deposit of perhaps 15% or 20% instead.
Rates and charges
Did you know...?
Lenders may ask you to pay a mortgage indemnity guarantee on a low-deposit mortgage, in addition to other fees and charges
In general, higher loan-to-value mortgages have higher interest rates and fees; such charges tend to be far lower for products that require larger deposits.
This is partly because the lender takes a greater risk when it lends to someone with a smaller deposit - if the home is repossessed and property prices have fallen, the risk of the lender losing money is increased.
What's more, if you only have a small deposit, you'll find there are fewer mortgage products available to you - especially if your deposit is only 5% - which means there's simply less choice of cheaper deals.
If you try to increase your deposit to at least 10%, you'll find there are considerably more mortgages on offer and thus more competition for your custom.
Negative equity risk
If house prices fall you could find yourself paying off a mortgage that's higher than the value of your house. That effectively means your deposit will have been eroded, which means you'll have little or nothing to put down when you want to move house or remortgage.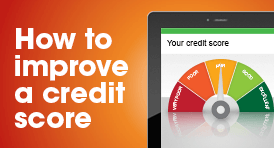 Mortgage indemnity guarantee (MIG)
With low-deposit mortgages, the lender is likely to insist on a mortgage indemnity guarantee (MIG). A MIG is an insurance policy to protect the lender against loss if you default, but often it's the borrower that's asked to pay for it.
Although many lenders now incorporate the cost of a MIG into the interest and fees charged for the mortgage, if yours charges separately the premiums can be quite steep. The policy is purely for the lender's benefit, not the borrower's, so bear in mind that this may be an extra cost to budget for.
Can I get a low-deposit mortgage?
Whether or not you can get a 90% or a 95% mortgage will depend on a number of criteria, including your credit record, income and whether you can afford the monthly repayments. When you apply, the lender will carry out a credit score and assess your affordability.
Credit scoring
When you apply for a mortgage, the lender will credit score you so - before you begin looking at houses - it's a good idea to make sure your credit record is in a good state.
You can access your credit report using free or paid-for credit checking services so that you can check for any issues well in advance of making a mortgage application - read more in our beginners' guide tocredit scores and ratings.
Clearing or reducing any existing borrowing, staying out of your overdraft and closing down credit cards you're not using should all stand you in good stead.
Affordability testing
Since the Mortgage Market Review came into effect in April 2014, borrowers have been subject to more stringent checks than previously.
Lenders check bank statements and may ask questions about spending habits, including debts such as credit cards and loans, travel costs and gym membership.
This doesn't mean that you'll be penalised for meals out and shopping trips.
But a lender will want evidence that you can afford to repay the mortgage amount each month with enough left over to pay off loans, bills and essentials while also leaving you with some disposable income.
Types of low deposit mortgage
If you're applying for a low-deposit mortgage, the next choice is to decide whether to opt for a fixed rate - typically for two years or five years - or alternatively to apply for a variable-rate mortgage.
Fixed rate
If you're looking for security and peace of mind, a fixed-rate mortgage may be best.
You'll know exactly how much your payments will cost each month, helping you budget for your mortgage and plan for the future.
However, you might face steep early repayment charges if you want to end or change your product early, for instance if you sell up or move house.
Variable rate
A variable rate mortgage may be cheaper than a fixed-rate option in the short term, but you need to remember that this could change.
Most variable rates are tracker mortgages, which means they track the bank's standard variable rate, plus or minus a set percentage.
Just because a mortgage is a tracker rate doesn't mean you can switch at any time - just as with fixed-rate mortgages, many will have an initial term, typically of two years - and you'll probably face early repayment charges if you repay or switch products within that time.
By Emily Bater