Use our top mortgage and remortgage money-saving tips to find the right deal and cut the cost of your repayments.
Key points
First-time buyers, movers and remortgagers could all save money by shopping around and comparing the deals on offer
A mortgage adviser can help you compare all the costs to find a better deal, rather than just looking at the introductory headline rate
Saving hard, overpaying and improving your credit score should help you access cheaper deals
Your mortgage is likely to be your biggest monthly outgoing, so cutting the cost can mean serious savings, sometimes amounting to thousands of pounds over the lifetime of the deal.
And it doesn't matter if you're a prospective homeowner searching for their first home loan or someone who's been paying off a mortgage for years - everyone can use these tips to cut the cost of their mortgage.
Sort your finances
Preparation is everything with mortgage applications and it's crucial to make sure your finances are in good order months, or even years, before applying.
A history of well-managed credit with no missed repayments will stand you in good stead for acceptance.
To maximise your chances of securing the best deal, it's a good idea to access your credit report and go over it with a fine-toothed comb to weed out any issues well before you start a mortgage application.
If you have had credit issues, don't despair - contact a mortgage adviser who can help find deals that you stand a chance of getting, minimising the chances of further damaging your credit file with rejections.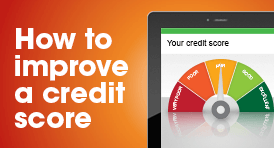 Compare deals
Just because you have an established relationship with your own bank doesn't mean it'll be your best option for your mortgage.
Shop around, check best buy tables and get an idea of what rates are available for your loan to value.
An independent mortgage adviser will be able to help you find and compare the most competitive deals.
Factor in the fees
A really common mistake people make when comparing mortgages is to just look at the interest rate. This approach tends to ignore the fact that mortgage fees can run to thousands of pounds.
Did you know...?
Fees of £2,400 add the equivalent of £100 a month to a two-year mortgage product
A 1.5% interest rate might look very attractive, but if arrangement fees, booking fees, a valuation and solicitor costs come to £2,400, that's the equivalent to adding around £100 a month over the life of a two-year mortgage product.
On a £100,000, 25-year mortgage that's the equivalent of adding around 2% to the mortgage rate.
Remember, if you add your fees to the amount you borrow you'll also pay interest on them over the lifetime of your loan - it can save money in the long run to pay fees up front, if you can afford them.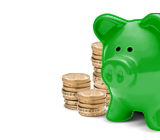 Always take fees into account and check whether you'd get a better deal with a low-fee, fee-assisted or fee-free product with a slightly higher rate.
A mortgage broker can help cut through the confusion and compare like for like to make sure you find the most cost-effective deal.
Remortgage
It's not just first-time borrowers who can make considerable savings by considering what's on offer.
If your introductory rate has expired, or is due to expire soon, it's a good idea to compare the competition and arrange a remortgage rather than allowing your mortgage to languish on your lender's standard variable rate (SVR).
Save for a deposit and boost your LTV
Mortgage providers tend to offer the most competitive rates for those with larger deposits or more equity in their homes.
It's a good idea to access the lowest loan-to-value (LTV) products that you can by building your deposit (for new buyers) or paying off some of your existing mortgage (for homeowners).
For instance, if your home's worth £200,000 and your equity or deposit is £38,000, if you can find another £2,000 to pay off your mortgage or boost your deposit you'll be able to apply for 80% mortgages instead of 90% ones, which could be considerably cheaper.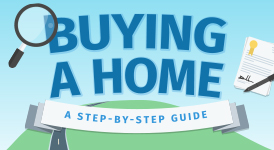 Remember, if you bought your home a while ago and house prices have gone up, you may find you've now got more equity in your home as a result - a valuation will let you know what you home's now worth.
Get the right deal length
Many mortgage products have steep early repayment charges if you want to ditch the product before the end of an initial deal.
These initial deals can be two, three, five or even 10 years long and you really need to think about the future if you want to avoid early repayment charges.
Make sure the length of the initial term suits how long you plan to be in your house - although if you want to move before the end of the term some mortgages are portable and can be transferred to a new home.
If you're uncertain about the future, it might be wise to consider products with no early repayment charges to give you maximum flexibility.
Think about your term
Did you know...?
With a longer mortgage term, your monthly repayments will be lower but you'll pay more in interest overall
Beyond your initial deal, you also need to think about your full mortgage term.
New buyers typically plump for a 25-year term, but some mortgages will allow you to extend your mortgage to 30 or even 40 years.
Doing this will mean you make lower monthly repayments, which can be tempting, but it also means you'll pay more overall due to the interest costs over the longer term.
Remember, each time you remortgage you can change your mortgage term, so you might want to consider a longer term at the outset, then lower it as you make overpayments or your salary increases.
Consider cashback
Some mortgages offer cashback on completion, which can be a welcome boost when you need to buy furniture and fittings for your new home.
Sometimes cashback will help offset fees for taking out the mortgage or will even be offered on fee-free deals.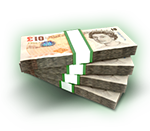 Don't be seduced into a product with a higher interest rate by the prospect of a lump sum, though - make sure you do your sums to check it's the most cost-effective deal.
Again, an experienced mortgage broker will be able to do all the tricky maths for you and take cashback into account.
Overpay
One of the most powerful ways to reduce your mortgage costs over the long term is to overpay.
It's often far more cost effective to overpay your mortgage than to put money into savings and you could significantly shorten your mortgage term by overpaying regularly.
Do check whether your lender imposes any charges or restriction on overpaying first, but most allow overpayments of around 10% of the sum borrowed a year.
Remember though, once you've used savings to overpay, it usually means the money's no longer accessible, so make sure you also have accessible rainy-day savings for emergencies.
There's no obligation to take out insurance from your mortgage provider and you'll often save money if you compare prices and buy it separately
Offset
An offset mortgage can reduce the interest you pay on your mortgage by offsetting the debt against any savings balance.
This can have major benefits, particularly for higher rate tax payers, but it'll depend on the way you manage money and you'll need significant savings to make an offset mortgage worthwhile.
Speak to a mortgage adviser for help deciding whether an offset mortgage could offer you flexibility and save you money.
Buying schemes
Check if government schemes might be right for you and whether they can help make home ownership more affordable.
The Help to Buy Isa could boost your deposit if you're a first time buyer, while the Help to Buy schemes may work for first-time buyers and movers alike.
As schemes like this can boost your deposit they could let you access more competitive mortgage deals, which might mean lower monthly repayments.
Consider porting
If you're an existing mortgage customer and you want to move house, you might be worried about the cost of early repayment charges on your mortgage.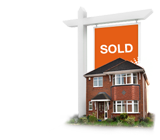 Yet many mortgages are portable, meaning you can take your existing deal with you when you move.
The situation can be complex as the new property might mean your loan to value is higher or you need to borrow more, but talk to your existing provider to find out what your options are and if you can save money.
Beware of bundling insurance
Most mortgages demand that you have adequate buildings insurance in place to take out a mortgage and many providers will offer to sell it to you alongside your mortgage.
However, there's no obligation to take out insurance from your mortgage provider and you'll often save money if you compare home insurance prices and buy it separately.
Some providers might stress the importance of mortgage life insurance and mortgage payment protection insurance products as well and try to sell these alongside your mortgage.
However, although it's a good idea to give these products serious consideration, they aren't compulsory and, again, you may be able to save money by comparing prices and buying them separately.
Ask for help if you're struggling
If you find you're struggling to make repayments, it's important not to ignore the problem.
If you explain the situation to your lender, they may be able to make a temporary arrangement, such as reducing your monthly payments by temporarily taking interest-only repayments.
The Money Advice Service says:† "You might be surprised how simple it is to come to an arrangement to reduce your monthly repayments. Don't delay - get in touch with your lender as soon as possible."
By Derri Dunn
[SeanSocialShare]