Taking out a mortgage is a huge financial commitment - what are the related insurance products you should be thinking about?
Key points
You don't have to accept policies offered by your mortgage provider - shop around for the best deal
Buildings insurance will be a requirement of all mortgages
Some lenders may also insist on life insurance and/or mortgage indemnity insurance
Income protection options are not requirements but - like life insurance - could offer valuable cover and peace of mind
Taking out a mortgage is a big step which could leave you in a significant amount of debt for many years.
Picking the right insurance product(s) could help to give you peace of mind and protect a property that could be the most important purchase you'll ever make.
Buildings insurance
Lenders will require all properties to have an adequate buildings insurance policy in place as part of the mortgage offer.
They'll also decide what the policy should protect against to keep your property covered. Typically this will include fire, flooding, subsidence and storm damage.
Although your mortgage lender may offer buildings insurance you don't have to accept their policy - it could be a good idea to shop around and see whether you can get a better deal elsewhere.
You may also want to consider a joint buildings and contents insurance policy which could be a cheaper and more convenient option than taking out separate policies.
Life insurance
Life insurance may be a requirement of some lenders before they're able to offer you a mortgage, providing them with a guarantee that the debt will be repaid in the event of your death during the mortgage term.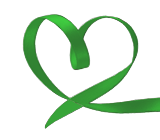 This type of insurance can also provide the peace of mind to your family that comes with knowing that, if you're not around, they won't fall into financial hardship and have their home repossessed.
Again remember that you don't have to go to your mortgage lender to arrange cover - shop around for the right deal.
Critical illness cover
Critical illness cover could provide you with a lump sum, or in some cases monthly payments, should you be unable to work due to an illness that's specified in your policy.
The benefit amount can help you keep on top of your mortgage payments whilst you focus on feeling better, but be aware that if you become unwell with an illness that isn't specified in the policy, you won't receive a payout.
This type of cover is often taken out in conjunction with a life insurance policy, but it's also available as a stand-alone product.
Income protection
There are a number of different insurance products which come under the broad heading of income protection and could help to keep your mortgage payments on track if you aren't able to work. These include:
Mortgage payment protection insurance
If you're unable to work due to accident, illness or forced unemployment (redundancy), mortgage payment protection insurance (or MPPI) could keep up your monthly repayments, or at least the majority of the repayment amount, so you won't fall behind and risk your home being repossessed.
Did you know...?
Mortgage indemnity insurance is a product designed to benefit and protect the lender, but it's paid for by the borrower
Typical times to consider such a product would be if you're not confident that you'd be able to cover your mortgage payments without your monthly salary and/or your sick pay is only available for a certain period of time.
Payment protection insurance
Payment protection insurance (also known as PPI), is a short-term income protection product, usually lasting between 12 and 24 months, which could cover credit commitments if you're not able to work due to sickness, accident or forced unemployment.
Unemployment insurance
As the name implies, unemployment insurance is a type of income protection that could provide monthly payouts if you find yourself out of work.
You're typically able to insure up to half your monthly salary so that, if you lose your job, you're hopefully able to continue paying important outgoings, like mortgage repayments.
Remember that with any policy that you choose, it's important to read the terms and conditions carefully to see what you're covered for and what could potentially invalidate any claim that you make.
Mortgage indemnity insurance
Mortgage indemnity insurance is a product designed to benefit and protect the lender, not the borrower, and it may be insisted on by some providers - at the expense of the borrower.
It's also referred to as a mortgage indemnity guarantee, higher lending fee, higher lending charge, mortgage advance fee or an additional security fee.
Mortgage indemnity insurance will reimburse the lender if the borrower fails to make the monthly payments, and is more common if a borrower takes a loan for a high proportion of their property's value.
If the borrower isn't able to make their payments, the mortgage lender could legally evict them from the property and sell it on.
If the lender isn't then able to make their money back by selling on the property, the mortgage indemnity insurance will make up the difference owed.
This doesn't mean that the mortgage lender won't try and get the money back from the borrower as well, and legal action could result.
Chancel repair liability insurance
This niche liability can impact you significantly if you're buying, inheriting or moving into an affected property, but it's something that can be insured against.
A 500-year-old law allows churches to send demands for payments for repairs of the chancel - the area around the church altar, which could include its walls and windows as well as the interior - to homeowners within the parish.
To find out more about the issue and how it can be insured against, read our guide to chancel repair liability.
By Abbie Laughton-Coles