Guide to next-time buyer mortgages
Key points
If you're a homeowner moving house, you'll probably need to settle the mortgage on your existing home and arrange a mortgage for the next property you're buying
An alternative may be to port your existing mortgage to your new property - that might be more cost effective if you're subject to early repayment fees
London & Country's fee-free, expert advisers can help you find the right next-time buyer mortgage - request a call back or phone 0800-073-1959[2]
Just because you've done the first-time buyer thing already doesn't mean that your next home move and accompanying mortgage application is any less daunting.
The thing with a next-time buyer mortgage is that it can actually feel like double the level of complication.
After all, you've got to deal with selling your home and tying up your existing mortgage, as well as sorting out a new mortgage on the property you want to move to.
Changing mortgages when you buy your next home
If you're planning on moving home soon, your first step should be to check the terms of your existing mortgage.
While your circumstances might not have changed, your mortgage provider's lending criteria may have got much stricter.
As a result of the Mortgage Market Review, new rules came into force in April 2014 which mean lenders now conduct more stringent checks into your outgoings.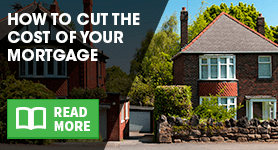 The upshot of this is it might actually mean you can't borrow quite as much as you did at your last remortgage.
This can be frustrating for buyers looking to move up the property ladder, but you can mitigate this by making sure you have some savings in place for the move to cover any shortfall in what you can borrow.
As a first step, check your latest mortgage statement to see how much equity you've got in your current home.
Next, consider contacting a mortgage adviser to get an idea of how much you might be able to borrow on top of this.
When to apply
You can usually reserve your next mortgage up to six months in advance of moving, so you might want to think about this well in advance. You don't want to be the person holding up the house-buying chain because your next mortgage hasn't been approved yet.
Porting your mortgage
Your existing mortgage may have come with an introductory deal, such as a fixed-rate period or a tracker-rate period. If this is at an end and you're currently paying your lender's standard variable rate then you should be free to move to an alternative deal without penalty.
Need more information?
However, if you're currently locked into a mortgage deal you'll need to check whether you're liable for any early repayment charges, as these can run to thousands of pounds.
If you are still in an initial term, you may still be able to move and take your existing mortgage with you to your new property without paying early repayment charges. This is known as porting your mortgage.
However, porting a mortgage isn't always straightforward - you'll effectively have to re-apply for the mortgage, so the lender will need to see your bank statements, as well as proof of income, again.
What's more, while your circumstances might not have changed, your mortgage provider's lending criteria might have got stricter, meaning you might not be eligible to borrow as much and port your mortgage.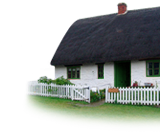 You should also bear in mind that if you need to borrow more than your existing mortgage then this 'top-up' amount will probably be at a different rate of interest.
A mortgage broker can help you work out the most cost-effective options, so it's well worth seeking advice when planning your move.
The cost of moving home
Remember that, as well as conveyancing costs for your new property, you'll also have to pay these costs on the home you're selling.
Don't forget to include the cost of removals - get at least three different quotes from removal companies.
You'll need to complete a form about the fixtures and fittings in your current property, and your conveyancer will also have to get copies of your Land Registry title deeds.
See also:
Providing all goes according to plan, your buyer will then pay a deposit - typically 5% of the sale price - when contracts are exchanged.
When the sale is completed, the buyer will pay the full cost of the property and your conveyancer will hand over the title deeds to their conveyancer.
If the property you're moving to is more expensive than your existing property and you're taking out a larger mortgage, you may want to consider arranging additional life insurance to cover the extra borrowing.
Sometimes it'll be more cost effective to take out an extra, separate policy rather than buying a new policy for the full amount, but, if in any doubt, seek advice.