Mortgages for older people
Key points:
Getting a mortgage if you're older may be harder since the Mortgage Market Review
Lenders expect you to pay off your mortgage by the time you retire, but some will consider extending past retirement
Look into alternatives if you can't find the right mortgage for your needs
A mortgage advisor might be able to help you find a lender if you're older - speak to a fee-free adviser from London & Country on 0800-073-1959 to explore your options[2]
Most mortgage lenders have an upper age limit for their lending, meaning that the end of your mortgage term can't extend beyond this.
This can make getting a mortgage difficult if you're older. For example, borrowers over 45 may struggle to take out a 25-year mortgage, as they would be at least 70 before the loan was paid off.
A combination of age limits, new affordability rules and rising house prices means that it may be difficult for older borrowers to borrow as much as they'd like.
Affordability rules and older borrowing
Since the Mortgage Market Review (MMR) was introduced in 2014, applying for a mortgage can be more difficult for some - lenders have to assess affordability and take into account a number of factors, including age.
London & Country's David Hollingworth said: "A key part of the MMR was its clear desire to ensure that those taking a mortgage into retirement were not taking on a loan that could ultimately become unaffordable."
Most people would expect their income to drop once they retire, says Hollingworth, so it makes sense that most people aim to repay their mortgage before then. However, this isn't always possible. 
Hollingworth said: "Lenders began to increasingly apply or tighten their maximum age by which they expected the mortgage to be repaid. 
"Their interpretation of MMR saw maximum age limits of 70 and 75 being applied by many lenders, so older borrowers have found their options limited.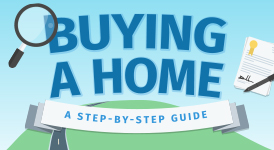 "Limiting the maximum age means that some will find that the maximum term available is shortened, which in turn pushes up monthly payments and can make them unaffordable. 
"While it's clearly important to protect potentially vulnerable customers from taking on unaffordable debt, some borrowers have felt that they are being discriminated against, purely on age," he said.
Since the introduction of the rules a number of  lenders have extended age limits for paying off mortgages.
Halifax extended its age limit from 75 to 80 in May 2016 and from July 2016, Nationwide extended its age limit by 10 years to 85.
However, there are sometimes limits to these extensions.
According to Nationwide the new upper age limit applies to its standard mortgages, but the loan amount would be limited to £150,000 and no more than 60% of the property value.
"Lenders will still lend beyond anticipated retirement age where they can see that there will be sufficient income to cover the mortgage, based on standard affordability criteria," said Hollingworth.
"Some lenders, often smaller building societies, have been more flexible when dealing with older borrowers. Others have removed the age cap and will also apply a case-by-case approach.
"Now we're seeing a more common sense approach by bigger lenders such as Halifax and Nationwide in expanding their ability to help older borrowers where appropriate. That's an important step and will hopefully see more follow suit. "
According to the Financial Conduct Authority (FCA) in a recent report† on its affordability rules, "it is for individual firms to decide whether and to what extent they wish to operate in these markets, but our rules do not prevent lending responsibly to particular customer groups."
Getting approved for a mortgage
Considering most mortgages last for 25 years, it isn't just people nearing retirement who may find it a bit harder to get a mortgage.
People getting mortgages in their early 40s could be affected, and as the age of first-time buyers rises that is increasingly likely.
According to March 2016 research† by building society The Nottingham, 37% of mortgage applicants over 40 struggle to be approved.
Need more information?
Getting a mortgage when you're over 40 isn't impossible by any means, but you may need to answer more questions than a younger person.
The older you get, the harder it may be to access standard mortgage products. Some lenders can be flexible, and some may offer a bespoke service once they know more about your circumstances.
If you're planning on paying a mortgage after retirement, you'll need to prove to your lender that you'll have enough income for your monthly repayments - whether that's your pension, investments or savings.
However, it's likely that the amount you can borrow will be capped and you'll need a substantial deposit.
Extending your mortgage term
Taking out a longer mortgage is one way of reducing your monthly payments, but depending on your age this may not be possible.
Mortgages of 30 years or longer could be an option while you're in your 30s, but after that it a lender may be reticent to approve a longer mortgage.
Alternatives
If you're finding it difficult to get approved for a mortgage, you may have to look into other options.
Joint mortgages
While it's more common for a parent to help a child get on the property by taking out a joint mortgage, it potentially could work the other way around.
"Taking a joint mortgage may not work as any maximum age cap will apply to the oldest borrower," said Hollingworth.
"There's the odd lender that will allow a longer term where there is an older borrower on the mortgage if the other applicant can demonstrate that they can afford the mortgage on their income alone.
"In other words the mortgage is not reliant on the older borrower's income."
Hollingworth said: "It could be that a child could help their parent out with the purchase of a new home and lenders will often allow them to buy the home for a dependent relative, even though they won't be resident. 
"The child will obviously need to be able to prove that they can afford the mortgage and any other existing commitments."
This can also result in incurring a higher rate of stamp duty if the house being bought is classed as a second home.
Guarantor mortgages
Similarly, a guarantor mortgage may be an option for older borrowers.
Guarantor mortgages can only be used in certain circumstances and come with a number of risks to both the mortgagor and the guarantor, so should be approached with caution.
Equity release schemes
Equity release mortgage products act as a way of unlocking some of the value from your home after you've paid off your mortgage and own your property outright.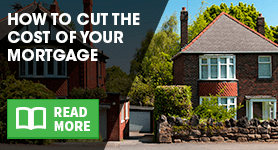 One type of equity release product is a lifetime mortgage, which is a loan taken out again your property that doesn't require repayments.
Equity release products are considered dangerous, as there's uncertainty around how much you could end up owing.
"Some equity release providers have developed standard mortgage options as well as lifetime mortgages for older borrowers that are happy to service the monthly interest rather than use traditional roll up equity release plans."
Downsizing
Moving to a smaller property or a cheaper area could unlock a lump sum from your property.
Pension
In March 2014, pension rules were relaxed, meaning you can now take a regular income or a lump sum from your pension.
That might mean you have enough to buy a home outright, rather than getting a mortgage.
However, you'll only be able to take 25% of your pension pot tax free and will have to pay tax on anything you take beyond this.
Speak to a mortgage adviser
Getting a mortgage when you're older can be a minefield, so it might be worth worth speaking to a mortgage adviser.
They'll be able to tell you the pros and cons of the options open to you and can help find the right mortgage deal for you and your needs.

By Emily Bater