Crowdfunding a property through a peer-to-peer site offers investors a low-cost entry into the buy-to-let market. Read more on the pros and cons…
Key points
Property crowdfunding allows you to buy shares in a property for as little as £10
Advantages include the ability to spread an investment across multiple properties, plus potential profit from rental income and any rise in the value of the real estate
Disadvantages include risk to your investment outlay, unpredictability of returns, fees charged by platforms and a lack of control of both the property and your capital
The UK's apparently perennial housing shortage has led to high property prices and accompanying rent rises in many parts of the country, making buy-to-let mortgages a popular investment choice for those looking to do more with their capital than leave it in a savings account.
But buy-to-let isn't always the easy cash-cow that many imagine it will be, with landlords firstly having to make significant up-front financial commitments and then having to deal with property maintenance, problem tenants and a host of other potential problems.
Life seems to be getting more difficult for landlords, as the government has targeted a fiscal clampdown to cool the sector with measures such as the April 2016 hike in stamp duty for buy-to-let properties and a long-term cutback on tax relief.
It's amidst these changes that an innovative new sector has emerged in the peer-to-peer lending market, with platforms allowing people to invest in a property for as little as £10.
Firms such as Property Moose, the House Crowd and Property Partner find a real estate opportunity then offer it on their website for crowdfunding, typically with an accompanying business case that may include reports from a surveyor and solicitor.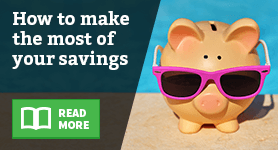 If an investor decides to buy a piece of the property they'll be charged fees by the crowdfunding platform, but should then benefit by receiving a proportion of any rental income, as well as a pro-rata share of any capital gain from a potential rise in the property's value when the investment's sold.
The platform may also offer a secondary sales market, allowing an investor to sell some or all of their shares to another investor, rather than waiting for the investment term to run its course when the property is eventually sold.
Minimum investments in property crowdfunding
The minimum investment amount will vary from platform to platform, but in March 2016 Property Moose allowed a minimum investment of just £10, while Property Partner's entry point was £50 and the House Crowd was £500 (although for most of the latter's properties it was £1,000).
There may be incentives to invest more; for example, in March 2016 Property Partner offered a pre-order facility with a minimum investment of £250, giving customers extra convenience and a better chance of obtaining a slice of popular properties.
The advantages of peer-to-peer property sites
The easy opportunity to get into the buy-to-let market with a small investment is the obvious attraction of the crowdfunding property market.
We're encouraging diversification, to put money in multiple properties meaning that the risk profile gets reduced
Andrew Gardener, Property Moose
While past performance of markets is no indication of the way they'll go in the future, property has seen significant increases in value in the past, and this may be a way for those who are unwilling or unable to buy an investment property on their own to enter the market.
What's more, the purchasing power of the platform and its industry contacts may allow it to secure special deals and discounts on real estate.
As well as any potential increase in property value, investors should also expect to see a regular dividend being paid to them from any rental income.
The opportunity to put small sums of money in multiple properties - perhaps in different areas of the country, and across more than one platform - allows you to diversify your investment in real estate.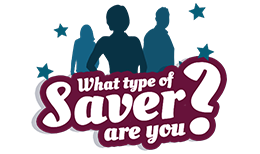 This may spread the risk associated with individual house problems and regional fluctuations in property values when compared to, say, an individual buy-to-let investor who has all their resources in one or two properties.
Platforms also claim that there are social benefits to their existence as they help to bring empty and run-down real estate back into the over-stretched housing market, while offering transparent and professional property management that may stand up well when compared to the practices of some private landlords.
In making the case for property crowdfunding, Property Moose founder Andrew Gardener told the BBC's Money Box programme in February 2016:† "The process is the same with us if you've got £1,000 or £100,000.
"You sign up through the platform and have to go through the normal checks like with a bank and then you pick your own property and invest online. Typically people will be encouraged to diversify - instead of putting £1,000 in one property you'd split it over a number of them to reduce your risk profile.
"Then you get a monthly return on the rent and at the end of a fixed period you share in any capital growth.
"The minimum investment on Property Moose is £10... many people tend to start with that and when they get the first rent return and they see it's working they typically invest more.
"No investment's safe, we're quite clear on that, every investment carries risk. Everyone's seen the property market crash and that's a risk on people's investment.
"But we're encouraging diversification, to put money in multiple properties meaning that the risk profile gets reduced and, if you look over the last 20 years, the property market has outperformed any other asset class… and I guess that's the point, that's what people are liking about the concept."
The downsides of property crowdfunding
The crucial downside to consider is that, as with any investment, neither your initial capital nor any returns are guaranteed; property and rental prices may go up or down, and you may lose everything you put in. There's no protection offered by the Financial Services Compensation Scheme.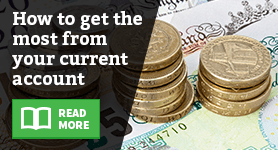 Consider whether the platform you're investing through is authorised by the Financial Conduct Authority (FCA) and take particular care when checking out the site's credentials; in such a new and developing market the potential for fraud should be remembered.
When it comes to the security of a legitimate investment, the platforms may stress that bricks and mortar are typically solid collateral and that you own a share of that real estate, whatever happens to the platform itself.
But you should consider the practical implications that would come with recovering a share of such a crowdfunded property if the platform went into liquidation; recovering funds may not be timely or straightforward.
When thinking about your returns, ensure you also factor in the fees charged by the platform. These are likely to be significant and may apply on your initial investment, on rental fees, on resale markets and/or when you finally cash in your investment.
There are so many risks... One is cost, you normally pay a relatively high fee up front
Merryn Somerset Webb, MoneyWeek
Timely access to your funds is also likely to be a major consideration. Selling a property isn't a speedy process, and the decision on if and when to do this will not be in your control. If a resale shares market exists, it places some of that control back in your hands, but finding a willing buyer may still be a problem.
Remember that control of the house is also out of your hands when it comes to things like property management and the level the rent is set at. The terms and conditions may even allow for further borrowing to be taken out against the property if rent revenue is failing, in order to cover costs.
In addition you should note that it isn't currently possible to include property crowdfunding investments within the tax-free shelter of an Innovative Finance Isa.
By Sean Davies
[SeanSocialShare]
Appendix: Saving for a mortgage deposit with property crowdfunding
In a February 2016 report† that was sponsored by crowdfunding platform Property Partner, the Social Market Foundation recommended this form of investment as a suitable option for would-be homeowners looking to save a deposit for a mortgage.
Katy Evans, the report's author, insisted that the research was undertaken by an 'editorially independent cross-party think-tank', although it was funded by a commercial organisation.
"It's like buying into a FTSE tracker," Evans told the BBC. "It's all about balance. You shouldn't invest unless you have an emergency savings pot and you should take at least a five-year view. Liquidity will develop as this market matures, we've seen that with other innovative finance areas such as peer-to-peer lending."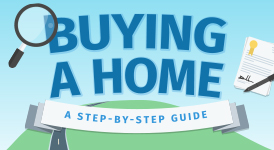 MoneyWeek editor Merryn Somerset Webb said in reponse to Evans' view: "This is an extraordinarily high-risk way to invest in property if what you're trying to do is build up a deposit to buy your own property.
"There are so many risks... One is cost, you normally pay a relatively high fee up front - anywhere from 2-5% - then a good amount of your rental income goes, perhaps 5-10% depending on the company.
"Then there's the fact you have no control of it, for a start it's very dependent on whether house prices go up or down. If you're saving for a deposit and you're saving in cash, as house prices go down this is a wonderful thing as you still have the cash. If you're invested in property and house prices go down you're no better off than you were in the beginning.
"But the main problem is liquidity - at some point what you want is easy access to the money. Now, if you're invested in the stock market or in an ordinary investment fund, you can get your money out very quickly.
"If you're invested in something like this you have to rely on there being a reasonable second-hand market for your small share of one or two small properties somewhere round the country… and that's quite a big bet. It couldn't be less like investing in a FTSE tracker."
[SeanSocialShare]