Guide to remortgages
Key points
If your initial mortgage deal has ended or is ending soon, you might be able to save money by remortgaging rather than paying your lender's standard variable rate
You can also remortgage if you're still in your initial deal or if you're moving house, but you need to take into account any early repayment charges, which can be considerable
Saving money isn't the only reason to remortgage - it might be right for you if you want the security of a fixed-rate, if you want to borrow more, or simply need a different type of mortgage product, such as one with more flexibility
When your existing mortgage deal ends, you'll usually be moved onto your lender's standard variable rate (SVR).
This might not be a problem if your lender's SVR is competitive, but if it's higher than the interest rate you paid on your outgoing deal, you might be looking at a substantial increase in your monthly repayments.
The simple solution is to be aware when your mortgage deal ends and, subject to your personal circumstances, choose to remortgage with a new lender, or even to a different deal with the same provider.
Reasons to remortgage
Although you might be perfectly satisfied with your current lender, there may be several compelling reasons to shop around for a new deal.
Save money
There are lots of reasons to remortgage, but the main one is likely to be to save money - you may be able to find a cheaper deal elsewhere.
Fix your payments
If you're on a variable rate mortgage - whether that's a tracker deal or your lender's SVR - you may want the security of a fixed rate.
Remortgaging to a fixed rate will mean that you'll know exactly what your monthly repayments will be for a set period of time - most commonly two or five years (although other deal lengths are available).
Release equity
Another reason you might be considering remortgaging is to release equity in your home, perhaps to repay more expensive debt or to finance home improvements.
Need more information?
This can be a sensible option if you're confident your home improvements will add value to your property; if you're adding an extension, for example.
It can also make sense if you're paying high interest on outstanding debt and you find you could save money by consolidating it and adding it to your mortgage.
But, of course, you need to keep in mind that releasing equity means extending your mortgage.
You need to be confident that this is the best way to repay your debt and understand that you could end up paying it off over a far longer period this way, which may mean you pay more in interest than you would on a shorter-term loan at a higher rate.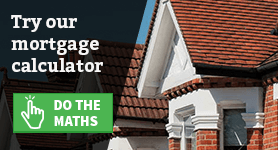 Also, by reducing your equity in your home you might not qualify for the most competitive mortgages.
To find out how much you might be able to borrow as part of a remortgage, you can try our mortgage calculator. It'll also show you how much you can expect to pay for your mortgage over the full term.
Different types of product
Even if your current mortgage seems cost effective, you may decide it's simply not a good fit for you anymore.
Perhaps you think an offset mortgage would better meet your needs, or you want the flexibility of a product that has no early repayment charges.
When's the right time to remortgage?
It's a good idea to think about remortgaging several months before your current deal comes to an end. That's because arranging a new mortgage deal can take several weeks or months due to affordability checking, valuation and processing the paperwork.
If you're still in a deal with your lender, you can find out when it ends by checking your mortgage paperwork. If early repayment charges apply to your deal, you'll be able to see the date they cease to apply.
If you've been on a fixed-rate deal and it's just finished then your mortgage payments may have actually fallen. When you're suddenly paying less, it's easy to put off remortgaging. After all, if it's not broke, why fix it?
But there are some good reasons to think about switching. The main one is that you could save money, for example if you move to a tracker mortgage where rates may be lower.
Alternatively, you might prefer the security of a new fixed-rate deal. Even when SVRs are low, you don't know when they'll start to climb.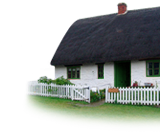 Some homeowners simply feel more comfortable knowing exactly what their repayment will be each month.
Remortgaging when you're locked into a deal
If you agreed your mortgage when interest rates were higher, you might be regretting the decision if more competitive deals have emerged since or if interest rates have fallen.
Although you're technically allowed to remortgage at any time, if you do so while you're within a deal term you'll probably have to pay early repayment charges.
Early repayment charges are usually a percentage of the outstanding mortgage amount and can stretch to thousands of pounds - for example, a fee of just 1% on a £180,000 mortgage would be £1,800.
However, you may well decide it's worthwhile paying the fee to remortgage to a more competitive deal - for instance, that £1,800 works out as £30 a month over a five-year deal, so if you can save £50 a month it might still work out cheaper.
A mortgage adviser can help do the sums for you to see if you could save money.
Remortgaging when you move house
If you're happy with your current mortgage, it may not be necessary to remortgage when you move as you may be able to port your mortgage, which means transferring your deal to your new home.
You will still need to go through the application process again to do this.
If your new home has a very different value to your old one, if it changes your loan-to-value (LTV), or if moving means you have different requirements from your mortgage, you may find remortgaging is the better option, even if it means paying early repayment charges.
Speak to an adviser to help you weigh up the options for your new home.
How to remortgage
If you want to switch, it's a good idea to compare mortgages from different lenders. There may be fees for your new mortgage, so make sure you factor those into your sums when comparing costs.
Whatever you do, don't be tempted to apply for several products to see which one you get. Multiple applications are recorded on your credit history, and that can put lenders off.
By Felicity Hannah