Could you remortgage your house to purchase a buy-to-let property, or to fund the deposit for a rental home?
Key points
Remortgaging could be a way to fund a deposit for a buy to let, or even to buy one outright
It's important to consider all the additional costs, such as legal fees and stamp duty
London & Country's fee-free, expert advisers can help you find the right mortgage - request a call back or phone 0800-073-1959[1]
Fancy yourself as a landlord? At the start of 2016, savers in the UK were getting record low returns, yet house prices and rent returns looked set to soar.
According to Bank of England statistics, the average monthly interest rate on Cash Isas was a measly 0.81% for January 2016 - the lowest rate since records began - yet in December 2015 the Association of Residential Letting Agents (ARLA) predicted that house prices would soar by 50% and rents would be up by a quarter by 2025.†
When the outlook for savers is as bleak as this, some people have questioned whether they could and should look at their mortgage and invest in property instead.
But to qualify for a buy-to-let mortgage you'd typically need a deposit of at least 25%, and of 40% or more to find the very best deals.
With average house prices reaching £300,000 in October 2015,† that means you might need a deposit of £75,000-£125,000 - which probably puts buy-to-let out of reach for all but the most diligent of savers.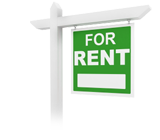 So, could remortgaging your home be the best way to free up some cash to invest in property?
Financing your investment
The crucial thing to remember with remortgaging to pay for a buy-to-let is that you're borrowing more - and you'll pay interest on that borrowing.
If you're remortgaging to raise a deposit on buy-to-let, you may well be putting yourself in a position where essentially you're borrowing 100% of the buy-to-let property's value.
"Remortgaging is certainly one way to finance a buy-to-let," said David Hollingworth of mortgage broker London & Country.
"You're going to have to fund a decent deposit - typically you'll need at least 25% for a buy-to-let property.
"Some of that might come from cash savings, but it's a big ask to find 25%.
If it puts you in the position to be able to buy a second property outright you may well find that a remortgage deal works out cheaper than the buy-to-let options on the market
"You could even go the whole hog with enough equity and choose to remortgage and buy a buy-to-let outright."
If it puts you in the position to be able to buy a second property outright you may well find that a remortgage deal works out cheaper than the buy-to-let options on the market as residential mortgage interest rates are generally substantially lower than buy-to-let rates.
Your own home would, of course, be at risk of repossession if you couldn't meet the mortgage payments, but you would own the second property outright.
Are buy-to-let properties a good investment?
Is a buy-to-let property a good enough investment to risk taking on more mortgage debt against your own home?
It's impossible to predict the future, but while there's high demand for rental properties rents tend to be pushed up. So when there are also poor returns on cash savings it's no surprise that more people are looking to buy-to-let.
However, a rental property may be better as a part of someone's portfolio rather than their sole investment, and would-be investors should think carefully about what they expect from a buy-to-let.
View it as a long-term investment, and remember that it costs you to get in and it will cost you to get out
David Hollingworth, London & Country Mortgages
"View it as a long-term investment; it costs you to get in and it will cost you to get out," said Hollingworth.
"Legal costs, survey, stamp duty and so on will apply. And then agent fees - potentially to manage the property, but also when you sell it - and when you want to get out you have to hope you can find a buyer. It's not a liquid investment and it really isn't suitable as a short-term venture."
Buyers should also beware of 'falling in love' with investment properties and need to make sure that they're approaching it as a business venture.
"Buyers have to do their homework and look at it totally differently to buying a property to live in themselves," said Hollingworth. "What target market do they want? Young professionals? Students? What?
"Then they need to check that market exists where they're thinking of buying. To avoid voids in the tenancy it's essential to have a good, ready stream of potential tenants."
The cost of getting into buy-to-let
If you remortgage in order to raise capital for a buy-to-let mortgage then you'll need to do your sums carefully to ensure you can afford it. And that means factoring in the fees and costs.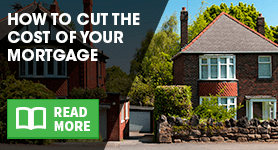 Mortgage fees
Both buy-to-let and owner-occupier mortgages can carry hefty fees.
Should you be able to buy the second property outright you would, of course, avoid the second mortgage fees.
"Big fees can be found on both types of product, but buy-to-let fees will typically be bigger than those for residential mortgages," said Hollingworth.
"With buy-to-let you'll much more frequently find percentage fees. If you have a big residential mortgage then it may be cheaper to look for a fixed fee when you remortgage to free up the equity."
If you're currently tied into a mortgage you may even need to pay early repayment charges to remortgage early, which also has to be considered.
Letting fees
It's not just mortgage fees that you need to factor into your sums.
Many inexperienced landlords will choose to use a letting agent to set up or even manage their tenancy. That can mean fees at the start and a monthly charge, which is often a percentage of the rent.
Stamp duty
Stamp duty land tax is a potentially sizeable cost with any house purchase, but from April 2016 anyone purchasing a second property will be subject to an extra 3% stamp duty on any property costing more than £40,000.
This means a sizeable extra bill for homeowners buying a second property to rent out - for example, an extra £2,250 for a property costing £200,000.
Compare both mortgages
Unless you're buying your rental property outright then you'll need two new mortgages. To find the best option for your home and your investment, you'll need to compare residential and buy-to-let mortgages from across the market.
Don't be tempted in by low rates if they're coupled with high fees; do the maths carefully to find the right mortgage for you.
There are plenty of things to consider with buy-to-let mortgages - read our buy-to-let mortgage guide for more information, or call London & Country on 0800-073-1959 for fee-free, expert advice.[1]
Can you afford to invest in buy-to-let?
Buying a rental property is an attractive dream - we're a nation obsessed with property.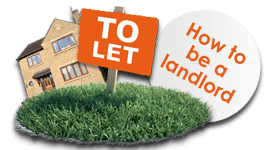 But Hollingworth urges would-be investors to consider the worst-case scenario and whether they could still afford both mortgages if they were left without a tenant.
He said: "Obviously you're borrowing more, so your exposure is growing. And you must always look at buy-to-let in 'what if' scenarios.
"What if there's no income? You must factor in the affordability of your own property's mortgage as well."
Not only that, but a buy-to-let property will need money spending on it, whether to repair wear and tear, carry out upgrades or replace items if you're letting it furnished.
It's sensible to keep an emergency pot of money available so that these costs don't surprise you and sink your buy-to-let boat.
By Felicity Hannah