Guide to self-build mortgages
Key points
With self-build mortgages, the money is released in stages to allow construction to proceed in tranches
It's likely you'll need a substantial deposit, while interest rates can be comparatively high
Some self-build mortgages are available for custom-build and renovation projects
Few self-build mortgages are offered through mainstream lenders, so you might want to speak to a mortgage adviser to explore your options
It's easy to see why building your own home is such a tantalising dream.
You can choose the size, shape and location of your new property, and perhaps even save money when the costs are compared to buying an existing home.
Perhaps you want a self-build mortgage because you want to create a bespoke eco home, or a property with a granny annex or student flat. Maybe you just want the satisfaction of building your home from scratch.
But before you get carried away you need to think about how to fund your project and whether you'll need a mortgage.
How does a self-build mortgage work?
If you're building your own home, you need a very different kind of mortgage to most homebuyers.
Unlike a regular deal, where the lender releases the money to the seller in one go at completion, a self-build mortgage releases the funds in stages.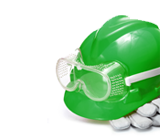 The money is released as you complete each section of the build, with the lender potentially inspecting the work before each payment is made.
Some lenders will provide the money before the work is completed, while some may only pay once each stage is finished.
If that's the case then you may need a loan to cover the work before you receive the cash, but ideally you'll have savings in place and a good cash flow.
Finding a self-build mortgage
Most mainstream lenders don't offer self-build mortgages and you may be limited to a few specialist providers.
Due to the scarcity and complexity of self-build mortgages, it's a good idea to speak to a mortgage adviser to find out what's available and how much you might be able to borrow.
Need more information?
Because there's less choice and lenders may consider self-build mortgages to be more risky, interest rates and fees can be comparatively high.
Low-deposit mortgages for self-builders are a rarity and you'll often need at least 25% of the total land and building costs.
It can also be harder to qualify for a self-build mortgage and it's a more complicated application process.
You'll typically need to provide evidence of planning permission, details of the property and a projection of the costs.
Types of self-build mortgage
With self-build, your choices aren't quite as straightforward as a fixed rate or a tracker - although these are both options for self-build mortgages.
Release of funds - in advance or post-construction
As mentioned, most self-build mortgages release funding in stages and most only do this after construction of a particular section is completed.
However, if you don't have the cash flow to complete the work in advance of receiving funds, you may be able to find a mortgage that will hand over funding for each stage in advance.
Renovation mortgage
It can be extremely difficult to get a mortgage for a dilapidated property, or for non-residential buildings such as barns. Some self-build mortgages can be used to renovate or convert buildings rather than creating a house from the building plot upwards.
Custom-build mortgage
Custom builds are an increasingly popular way of self-building.
It involves buying a plot from a developer and then, rather than organising your own build, you're presented with a catalogue of options on the type of house you build upon it.
Although custom build might take some of the stress out of the equation for the inexperienced, to fund it you'll still be limited to a self-build mortgage released in stages.
Some custom-build companies may have agreements in place with a self-build mortgage lender, but remember that you're free to choose your own and it's a good idea to speak to a mortgage adviser to find the right option for you.
Alternatives to a self-build mortgage
Self-build mortgages typically have high interest rates compared to standard mortgages and they may not be right for everyone. You might want to consider some other options for funding your build.
Savings
If you've got substantial savings, using these first is likely to be the most cost-effective way to fund some or all of your project. Some self-build mortgages will only lend on the building itself and not the land, so you may need a lump of savings to purchase land in the first place.
Remortgage
If you have a substantial amount of equity in your current home, you might be able to remortgage it and borrow more against its value. Of course, this is only the case if you're planning to stay in your current home while the build progresses.
Loan
A personal loan might be useful if you only need to borrow a relatively small amount, typically up to around £25,000.
A secured loan might allow you to borrow more, but remember, you'll be at a risk of losing your existing home if you fail to make your repayments on time.
Bridging loan
A bridging loan might be an option for short-term funding to cover the land and building work, before taking out a conventional mortgage to repay the loan once the project's complete.
However, bridging loans tend to have high interest rates and this can be a high-risk strategy - you need to consider how you'll repay the loan if the building work takes longer than planned or you can't get a mortgage at the end of it.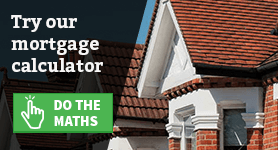 A bridging loan usually places a charge on both your current home and your future one, so your current property and your project may both be at risk if you can't keep up with repayments.
Remortgaging your self-build home
Due to the typically high interest rates on self-build mortgages, it's a good idea to think about remortgaging to a standard mortgage product once the build's finished.
Bear in mind that most self-build mortgages have early repayment charges.
However, if you can achieve a substantially lower interest rate on a standard mortgage, it might still be worthwhile, so speak to a mortgage adviser to go through your available options.
By Felicity Hannah