Guide to mortgages for self-employed people
Key points
Self-employed mortgage applicants usually need two-to-three years of accounts to prove affordability to lenders, but there may be options if you can't provide that
Self-employed applicants may need to save for a larger deposit to increase their choice and chance of acceptance
If you're self-employed and looking for a mortgage you may want to speak with an expert adviser that can help find deals that are right for your circumstances.
If you're self-employed or a small business owner and you want to get on the property ladder, finding the right mortgage may prove difficult.
The number of self-employed people in the UK was at its highest level in 40 years in 2014, according to the Office for National Statistics, so demand for self-employed mortgages is likely to be higher than ever.
Find out how you can make your mortgage journey as smooth as possible, from proof of income to using an adviser.
Applying for a mortgage if you're self-employed
Before lenders will consider offering you a mortgage, they require proof that a mortgage is affordable - and not just affordable now, but in the future, too.
Lenders assess affordability by looking at an applicant's outgoings and incomings, which they must be able to corroborate.
They therefore need proof of your income and spending, which is where things can get harder for self-employed aspiring homebuyers.
Most lenders will typically ask to see evidence of at least two years of self-employed income but, in some cases, they may ask for three years.
If you have this proof, then you're likely to have access to a similar selection of mortgages to anyone else in your situation.
However, if you don't have the necessary evidence, you may find your mortgage options are more limited.
Proof of income for a self-employed mortgage
Self-certification mortgages - where you could declare your income without proof - were widely withdrawn from the mortgage market in the wake of the 2008 credit crunch and were banned by the Mortgage Market Review (MMR) in 2014.
The Financial Conduct Authority (FCA) issued a warning† in January 2016 against people considering taking out a self-certification mortgage from a company based outside the UK. The company, based in the Czech Republic, was attracting interest from self-employed borrowers who would not be protected by the FCA in the event anything went wrong.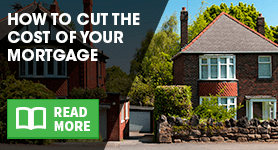 Lenders will therefore usually want to see two or three years' worth of accounts or tax returns as proof of income. They will accept this information in several ways:
Accountant certificates
An accountant will be able to certify yearly accounts and this may be accepted as evidence of income by a lender.
SA302 form
An employed person can demonstrate their current income by providing payslips and, perhaps, a P60, but self-employed borrowers will have to stump up accounts or proof of self-assessment returns (form SA302).
Need more information?
An SA302 form is the way you declare the amount of money you've earned to HMRC.
You can request one as long as you have your Unique Tax Reference (UTR) and National Insurance number.
Improve your chances
Since the MMR rules were introduced in 2014 all borrowers need to prove they can afford the monthly mortgage repayments.
There are a few things you can do before applying to give yourself the best chance.
Watch your spending
Lenders now ask to see bank statements and will ask you about your spending habits.
While this doesn't mean you'll be judged harshly for eating out or having a gym membership, it does mean that a lender needs to be confident you can afford to repay the mortgage every month with enough disposable income left over to pay other outgoings.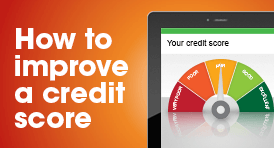 If you already pay rent or a mortgage, this goes some way to proving to your lender that you can afford a mortgage, but being self-employed means your income could be considered more risky.
Improve your credit rating
Pay off any credit cards and phone bills as soon as they're due to avoid getting a late payment recorded on your credit record.
Get on the electoral register and make sure all your finances are registered to one address, and read our other tips on how to improve a credit score.
Save for a larger deposit
It may seem unfair, but you may need to save a larger deposit if you're self-employed - maybe up to 20% of the purchase price.
The fact that the larger a deposit you have the more likely you are to be approved applies to everyone, but especially to the self-employed.
Keep records
As mentioned, you'll probably need at least two years' worth of accounts before you apply - so make sure you get your book-keeping in order if you're planning a mortgage application.
What if I don't have the right accounts?
If you don't have two years of accounts, there are some lenders who may still consider your application.
Speak to an adviser
Due to the complexities of the documents required for a self-employed mortgage, you may find it helpful to use a mortgage adviser who'll be able to give you more information on the right mortgage for your needs and means.
By Emily Bater