Find out more about service charges and ground rent onleasehold properties, including what they'll be used for and how you can object to unfair fees.
Key points
Service charges and ground rent are payable to the landlord
If you think the fees are unfair you have the right to challenge them
You only need to pay the service charges and ground rent that are listed in the lease
Failing to pay charges could ultimately lead to repossession of the property
Service charges and ground rent are a real bugbear for leaseholders.
Although you own your property, the building it's in or the land it sits on will belong to someone else, called the freeholder or the landlord.
This means that although you've bought the property and make your mortgage payments on time, you'll still have to pay these extra fees on top to the freeholder for occupying their land.
If you're trying to by a leasehold property, you might even find that particularly high service charges affect your mortgage affordability.
Service charges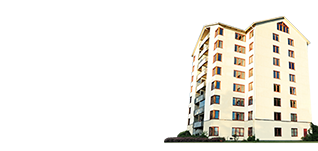 Service charges cover the cost of any maintenance to the building, but the landlord is only required to provide the services outlined in the lease.
Leasehold service charges may include:
Cleaning of communal areas (for instance corridors and entrance halls)
Heating the building
Staff - including concierge and porters
Management company fees
Building insurance
Maintenance and repairs
Generally services are paid completely by the leasehold tenants and the landlord will contribute nothing towards them.
It's worth noting that in most cases service charges will need to be paid before the work has taken place. However, in rare circumstances the landlord may be required to pay out before the fees can be recovered from the leaseholders.
Charges aren't capped either - they can increase and decrease without any repercussions for the landlord.
However, if work is taking place that's above a certain threshold value, the freeholder will need to inform you before it commences.
Saying this, the fees must be reasonable for the leaseholder to pay and can't be chosen on a whim. The landlord isn't able to spend as much as they like and claim back extortionate charges from the leaseholders, or expect to make money from the service charges.
But they're able to spend as much as is necessary to protect the value of their property. If there are disagreements over fees, they can be referred on to the First Tier Tribunal.
Always check the tenant's lease or tenancy agreement which will detail the service charges that you'll need to pay while you own the leasehold property.
Reserve funds
Some leases will permit landlords to collect money as service charges to use as reserve funds.
If there are disputes which can't be settled by both parties, they can be referred on to a solicitor who specialises in lease law to resolve
This is so that in the case of an unforeseen circumstance, for instance if there's storm damage or flooding at the property, there'll already be money to put towards rectifying it.
It can also help make sure that all leaseholders contribute towards repairs. This type of lease might also help prevent a big bill arriving on your doorstep should there be an emergency.
Don't expect to get money you paid into the reserve fund back if it's not used. Unless the lease explicitly says that you'll receive it back, you'll have to wave it goodbye, even if you move.
Buildings insurance
The freehold building that contains the leasehold property requires buildings insurance. This will provide cover for the building's physical structure and the insurance premiums will be included in your service charge.
As a leaseholder, you're entitled to see a copy of the insurance policy if you'd like to. You may need to make a formal request to the freeholder in writing for a copy.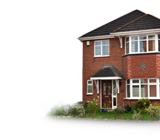 Remember that you'll still need an individual contents insurance policy to cover the belongings housed in your property.
Leasehold house building insurance
If you live in a leasehold house you'll be required to insure the building.
You might have to to get the approval of the landlord before choosing a policy, or they could even provide you with a list of pre-approved insurers to choose from.
Ground rent
Ground rent is exactly what it sounds like - a sum of money leaseholders pay the freeholder to occupy the land a leasehold property is built upon.
Ground rent must only be paid if it's detailed in the lease. If it isn't, the landlord won't be able to recover any ground rent from the leaseholder.
Just like any other type of rent, it'll be due on a certain date and if you then fail to pay, the landlord can take legal action against you.
Unfortunately a landlord can ask for unpaid ground rent for as far back as six years. They can also ask for it all in one go rather than in instalments, so be sure to enquire what the situation is before buying a leasehold property.
Did you know..?
Landlords aren't required to provide services which aren't detailed in the lease
Ground rent can increase if you agree to it being raised or it says so in the lease.
The lease
Everything you need to know about your service charge and ground rent obligations will be detailed in your lease and if they're not in there then you're not required to pay it.
On the flip-side, this also means that the landlord doesn't need to provide any service which isn't outlined by the lease, such as cleaning or maintenance.
If there are disputes which can't be settled by both parties, they can be referred on to a solicitor who specialises in lease law to resolve.
How charges affect your mortgage
When you're buying a leasehold property, your mortgage lender may ask about service charges and ground rent.
This is because they may take them into account when calculating your affordability.
If ground rent or service charges are particularly high, you might find you can't borrow as much as you'd hoped.
Challenging the charges
You're within your rights to question and challenge the fees that you're charged. The same goes for if you don't believe that the services meet the necessary standard. If a disagreement with the freeholder isn't settled, it can be referred on to the First-Tier Tribunal, which resolves lease problems that can't be sorted amicably.
There are circumstances for which you won't be able to apply to the First-Tier Tribunal to rectify the problem, this includes if you pay a fixed charge, you've agreed to pay the charge or the issue is already being dealt with by the court.
Failing to pay the charges
If you don't agree with service charges or ground rent, you can't just stop paying them.
Failure to pay could result in the landlord forfeiting the lease and repossessing the property, which will cost you a lot more than the original charges.
Right to manage
If you feel like you and the other leaseholders would like to run the building without owning the freehold, you could apply for the 'right to manage'.
This will enable you to pick the service providers and choose companies that are better value for money.
However, it's important to remember that you'll need to actually run the building and agree with the other leaseholders to make decisions. This can be a tad tricky if there's tensions between neighbours.
It will take around six months for you take over the right to manage and the freeholder will still be able to sit on the right to manage board.
You'll also need to collectively pay for any fees the landlord has as a result of the leaseholders taking over the building management process.
By Abbie Laughton-Coles