Guide to shared ownership mortgages
Key points
Shared ownership schemes allow you to buy a portion of your home while renting the rest, which will belong to a local housing association
Owners can increase their share to 100% through a process called 'staircasing', but this can be an expensive and lengthy process
All shared ownership properties are leasehold
Shared ownership is a government scheme that allows first-time buyers to own a share of their home and then buy a greater stake over time as they can afford to.
As only a portion of the property is bought, usually with a mortgage, rent is paid on the remainder, which is owned by a local housing association.
Shared ownership schemes have been around for decades and, although they have evolved and been refined in that time, they all basically involve that same concept.
Since November 2015 shared ownership has come under the umbrella of the government's Help to Buy scheme, which launched in 2012.
Throughout their history, both as part of Help to Buy and before that, shared ownership schemes have faced a number of criticisms.
Finding a shared ownership mortgage
To take part in the shared ownership scheme you'll probably need a mortgage to buy your initial share of the property.
Loan to value on shared ownership properties works differently to standard mortgages - your LTV will indicate only the loan taken on the share you're buying, rather than a percentage of the entire property's value.
For instance, if you want to buy a 50% share of a £100,000 flat, your deposit and mortgage would need to cover your 50% stake - perhaps with a 10% deposit of £5,000 and a mortgage for £45,000.
One major sticking point is that you won't have the pick of the market for shared ownership mortgages, with many providers excluding shared ownership properties in the criteria on their standard product ranges.
Compared to standard mortgages there are far fewer providers who'll lend on shared ownership properties, so you'll have less choice and may end up paying more in interest and fees.
Whether you choose a standard mortgage that allows shared ownership, or a product specifically for shared ownership homes, you'll usually need to find at least a 5% deposit.
When you're considering what you can afford remember you'll need to pay rent on the remaining portion of the property, so don't forget to factor this into your monthly budget.
How does shared ownership work?
Shared ownership schemes allow first-time buyers and others to purchase a share of 25-75% in a home and pay rent on the remaining share.
They pay rent to the local authority on the portion of the property they don't own.
All shared ownership properties are leasehold, so there's also an annual management fee to pay.
Staircasing
'Staircasing' is the name given to increasing your stake in your home by buying further shares. To buy more share in your home you'll need to pay your housing association to carry out a valuation.
Need more information?
The value of your home may have gone up or down since you moved in, so shares may cost more or less than what you originally paid.
You will then need to ensure you can arrange a mortgage for the remaining share, unless you have savings to buy it outright.
For those who've used shared ownership schemes in the past, it seems that few ended up staircasing. According to a June 2012 report by Cambridge University,† of the estimated 145,000 shared ownership properties that had been sold in England, only 27,908 had been been staircased to 100% since 2001.
The report stated that this seems to have been because owners simply could not afford to buy their property in full, and that many were deterred by additional costs such as valuation.
Am I eligible for shared ownership?
Shared ownership schemes are mostly aimed at first-time buyers struggling to get on the housing ladder.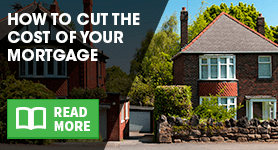 However, they're also open to people who used to own a home, but can't afford to buy one now.
If you rent a council or housing association property you're eligible for shared ownership.
Previously households had to earn less than £60,000 to be eligible to apply for shared ownership, and sometimes had to meet other criteria like being key workers, such as nurses or teachers.
But from April 2016 the government is lifting many of the restrictions so that anyone who has a household income of less than £80,000 outside London and £90,000 in London can buy a home through shared ownership.
You'll no longer need to be a housing association tenant or a key worker.
Individual housing association restrictions, such as having to live or work in a certain area, are also being lifted.
If you're aged 55+ you can apply for the 'Older People's Shared Ownership' scheme, where you can only buy up to 75% of your home but then won't have to pay rent on the remaining 25%.
Problems with shared ownership
There are a number of disadvantages to shared ownership schemes. Before you settle on shared ownership, look into it closely to make sure it's the right scheme for you and your needs.
This will depend on factors such as how much you earn, the value of your property and how long you intend to live there.
Limitations
If you enter into a shared ownership scheme you may be limiting your options for a number of years.
Think about whether you may need to move to a different place for work or family, or if you see yourself living there for the foreseeable future.
Did you know...?
If you want to sell a shared ownership property, you usually have to let the housing association market it before putting it on the open market
Housing associations don't allow you to rent out your property, so if you want to move selling up is probably your only option and that comes with myriad difficulties.
Whether you're allowed to rent out a room in your property will depend on your housing association, although many will allow you to take a lodger.
Selling
Selling a shared ownership property can be complex and frustrating.
Because you don't own the full property, under shared ownership the housing association has first refusal to buy the property back and has the right to market the property itself for a set length of time before you can place it on the open market.
If you're looking for a quick sale this could limit your market and slow things down considerably and the housing association is likely to charge a fee if the property sells.
There are even restrictions when you have a 100% share; in such cases you can sell the property yourself, but the housing association still has first refusal on buying it back.
Changes in value
Shared ownership means you'll only own the property if you've staircased the rented portion of the property.
The cost of the rented share will depend on how much the property is worth, which means that if property prices have risen, buying the remaining share will cost more.
Similarly, if property values have fallen the rented portion will cost less, but your share will also be worth less.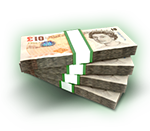 Staircasing to reach 100% can take a long time due to rising house prices.
If your property falls in value after buying it you may not be able to sell without making a loss, and staircasing up to 100% may be unaffordable.
This means you may have no choice other than to stay in the property.
Fees
All properties on shared ownership schemes are leasehold so there may be ground rent to pay as well as the rented part of the property.
There are also usually service charges which could eat into the money you've set aside to grow your share in your home.
See also:
These fees can vary from property to property and can be substantial, so make sure you check them with the housing association or council beforehand.
Shared ownership has attracted criticism in the past when rents and fees have increased steeply in a short space of time.
It's a good idea to try to find out how much management fees and rent are likely to increase by each year before committing to buy.
From April 2016, the government set a limit for the annual housing association rent for shared ownership at 3% of the value of the rented share.
If you decide to staircase, remember that you're likely to face further charges; there are usually legal fees to pay.
Home improvements
Improving your home as a shared owner can be difficult, as you're not just improving your own share but the housing association's, too.
This means that while you may spend time and money making your home more attractive to future potential buyers, you may not see the full benefit or recoup the costs.
You may also need to seek the housing association's permission for certain improvements under the terms of your lease.
This doesn't work the other way - even if you only own a 25% share in the property you're responsible for 100% of repairs and maintenance, while the housing association pays nothing.
For shared owners this can be a frustrating situation and can put them off selling - or improving - their homes.
Pets
Whether you're allowed pets will depend on the rules of your housing association, but as all shared ownership properties are leasehold you'll usually have to seek permission to keep dogs or cats.
If you live in a shared ownership flat, pets may be completely banned.
Property size
The home you're able to buy from a housing association will depend on the size of your family and the number of rooms you need, which means that if your family expands you may grow out of your shared home.
You're typically allowed one bedroom more than the number of occupants when you buy the property.
Selling and moving to a larger home may prove difficult because of the reasons mentioned above.
Other housing schemes
A number of other government schemes aim to help first time buyers get on the housing ladder.
Help to Buy involves an equity loan and differs from shared ownership in that you own the entire property from the start and instead have to repay a proportion of its value when you sell it, equivalent to the proportion of government equity you took to buy it.
Help to Buy differs depending on where you live, so read our guide to find out more.
By Emily Bater