Key points
With subsidence, lenders may be worried about future value or the risk of buildings getting damaged
They may ask for a large deposit and you might not be able to access competitive rates
A mortgage advisor can help you find a lender for an unusual home
While homes with subsidence can be accepted by mortgage lenders, it can create problems for buyers when it comes to taking out a mortgage.
Many homes - particularly older properties - suffer from subsidence, and it can usually be dealt with, albeit at a substantial cost.
How does subsidence affect properties? 
Subsidence is caused by changes in the moisture level of a property's supporting ground, or it may occur when the ground was unsuitable for building in the first place.
Subsidence causes walls to crack, doors and windows to stick due to warping and it mean floors sink.
Can you get a mortgage on a property with subsidence?
Getting a mortgage for a property with subsidence may be possible, but it can be stressful and difficult - it all depends on the level of subsidence in the property.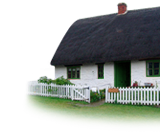 Mortgage lenders want to make sure the property their lending money on is a secure investment, in the event the property has to be repossessed and sold. 
Lenders assess this by doing a valuation, which will assess the property and may flag up any issues like subsidence.
If subsidence is detected during a valuation a surveyor will let the mortgage lender know, and they then have to decide whether or not to lend.
In the worst cases, a property with unremedied subsidence could be unmortgageable and therefore only suitable for cash buyers.
If the property was uninsurable it would ultimately mean that the property was unmortgageable
Even in less serious cases, you should consider carefully whether you want to proceed if the home you want to buy has a history of subsidence as it may be a problem when you come to sell it.
If you're worried about subsidence it's worth commissioning a HomeBuyers Report or a structural survey, which will examine the property in more depth.
As subsidence is a common problem and can usually be fixed, it shouldn't stop a sale going through.
Lenders are familiar with issues surrounding subsidence and may be comfortable with the risk.
Evidence of subsidence could enable you to negotiate a reduction in the price, to make up for the potential future cost.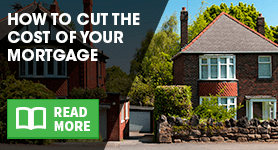 Home insurance for subsidence
Insuring a property with subsidence can actually be more of a sticking point to the home insurance than the mortgage.
Before you can exchange and complete on your property you'll need to get buildings insurance to satisfy the lender.
Getting home insurance for a property with subsidence is possible, although your premium will be higher than on an equivalent building without subsidence issues and you may have a limited choice of insurers.
It's likely that a buildings insurance policy which includes subsidence cover will be a requirement under the mortgage terms.
Any problem with insurance will have ramifications for the mortgage arrangements too as the lender will require that the property is insured as part of the terms and conditions.
If the property was uninsurable it would ultimately mean that the property was unmortgageable.
Indemnity insurance for subsidence
If you're buying a property that has had work to fix subsidence, you might need to take out indemnity cover.
This provides protection for buyers, lenders and successors for subsidence and could help complete a transaction on a property.
If you need to cover the cost of future repair due to subsidence, an indemnity policy could help.
By Emily Bater