Take the mystery out of motorbike insurance with our beginners' guide, including discussion of cover levels, policy documentation and more.
Key points
Decide the level of cover you need
Choose a voluntary excess you're comfortable with
Read your policy carefully to ensure you have the cover you need and expect
Motorcycle insurance is required by law to make sure people can cover the costs of any riding-related damage or injury.
For example, if you crash your bike into someone else, your insurance will pay for the repairs to the other vehicle.
The most important thing in looking for a suitable policy is to understand what cover you need.
Factors affecting insurance premiums
There are a number of factors that could affect your motorbike insurance premium, including:
Riding history: Do you have any prior claims and convictions?
Address: Do you live in an area of high vehicle crime?
Motorbike type: Is it a high-performance vehicle?
Security: Where do you keep your bike and what security devices do you use?
Modifications: Have there been any post-manufacture changes?
Usage (see below)
Types of motorbike insurance policies
There are three main types of policy available for motorbikes, which offer different levels of cover. These are:
Third party only (TPO)
The minimum level of cover required by law in the UK. This type of cover includes:
Liability for damage or injury to a third party
Damage to property
It does not include cover for damage to your motorbike or personal injury, nor insurance if your bike is stolen or set on fire.
Third party fire and theft (TPFT)
This will protect you from claims made against you as the result of an accident, as well as offering cover for:
A voluntary excess is how much you choose to pay on top of your compulsory excess when you need to make a claim. If you choose to have a higher voluntary excess, this could help to lower your motorbike insurance premiums
Fire
Your bike being stolen
Any damage caused to your bike during theft or attempted theft
It doesn't include cover for damage to your motorbike, or for personal injury.
Comprehensive
Comprehensive cover generally allows you to claim for any damage to your motorbike (except for anything outlined in your policy exclusions), and can also offer insurance for:
Accidental damage to your motorbike
Vandalism
Medical expenses
You may also be entitled to a temporary replacement motorbike if yours needs to be fixed after an accident, but double check your policy documents to see if this is included.
Classes of motorbike use
When you apply for insurance you'll need to declare how you use your bike and your answers will play a part in finding you an appropriate policy. The main categories are: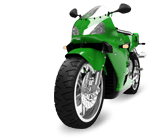 Social, domestic and pleasure
Commuting
Business use
Courier and delivery
Read more about insuring a motorbike for work use.
Motorbike insurance exclusions
All policies have exclusions, telling you what type of activities your insurance will not cover you to do.
These exclusions vary from one insurance company to another, but a common example is that you will not be covered by your insurance if you race your motorbike.
If you get caught racing without the proper insurance cover, you'll be fined and will receive points on your licence.
This will mean that your insurance premium will increase substantially when your policy is due for renewal.
You'll also have to foot the bill for any damage caused as your insurance company will not pay out on any claim.
Before buying an insurance policy, you should always check the terms and conditions for any exclusions that apply to the policy.
Cover for riding other motorbikes
Cover for riding other motorbikes won't be included in every policy, so always read your documents carefully. You'll also need to obtain the bike owner's permission before hitting the road.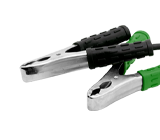 Adding additional riders
You can add additional riders to your policy, but make sure you always make it clear who is the main owner and user of a bike - otherwise you risk committing an offence known as fronting.
Pillion cover
As with cover for riding another motorbike, you'll need to check your policy to see if you're covered for carrying passengers. Such cover used to be a common feature, but it's now more likely to be an optional extra - read more in our article on pillion cover.
Motorbike no claims bonuses
A no claims bonus builds up for every year that you're insured and don't make a claim. The amount of discount that you receive can vary and could increase for every year you don't make a claim.
Transferring NCBs
A small number of insurers may allow you to transfer a no claims bonus from your car to your bike
You can't transfer a no claims bonus from a bike to a car
Remember that it's a 'no claim' not a 'no blame' discount, so if you make a claim on your policy and your insurance company can't recover the costs, it will affect your no claims discount even if the incident was not your fault.
If you make a claim that is considered to be your fault you'll lose some of your no claims discount, with the amount lost depending on your insurer.
This is all very similar to the way that no claims bonuses work on car insurance.
But you should note that only a small number of insurers allow the transfer of your car's no claims bonus to your motorbike - the majority won't.
You're not able to transfer your motorbike's no claims bonus to your car.
Motorbike insurance excesses
An excess is your contribution towards any claim. You'll need to pay the excess to the garage that repairs your bike when you pick it up. The main excess types are:
Compulsory excess
This is the amount decided by the insurer which you must pay if you make a claim on your policy.
Voluntary excess
A voluntary excess is how much you choose to pay on top of your compulsory excess when you need to make a claim.
If you choose to have a higher voluntary excess, this could help to lower your motorbike insurance premiums.
All in all, you need to weigh up the option that suits your circumstances.
Pay a higher excess and get a cheaper premium, but risk paying more if you need to claim; or pay a lower excess with a higher premium and have less to pay if you make a claim.
Short-term cover
There can be all sorts of reasons why a rider would only want short-term motorbike insurance.
While it is possible to arrange this, you should remember that it's a legal requirement to have your motorbike insured year-round unless you've filled out a statutory off-road notification (SORN).
Your certificate of insurance is the document that proves you have legal motor insurance cover, as required by the Road Traffic Act
Uninsured riders
The Motor Insurers' Bureau was created in 1946 to ensure that victims of untraced or uninsured motorists are compensated for their losses.
All motor insurers must be members of the bureau and contribute to its funding.
When an uninsured or untraced rider or motorist injures a third party or damages their property, the third party should receive compensation from the Motor Insurers' Bureau.
Documentation and paperwork
Once you've purchased your policy, your insurer will send you, or make available to you, the appropriate documentation to prove that you're legally insured to ride on the road.
If the police stop you and request to see your insurance details, the law currently gives you seven days to supply this information.
Motorbike history
Before you buy a motorbike, it may be worth running a history check on it. Although there are a number of reputable services on the market, one of the better-known check providers is HPI Check.†
HPI have been checking the histories of used vehicles for years and have helped many people avoid buying motorbikes that have been stolen, clocked, written-off, or that have unpaid finance against them.
You should receive the following documents from your insurance company:
Cover note
A cover note is a temporary certificate of insurance which is usually issued to allow either a broker or insurer time to complete their paperwork before they issue the full certificate. It usually lasts for 30 days.
Certificate of insurance
This is the document that proves you have legal motor insurance cover, as required by the Road Traffic Act.
Schedule and or/policy document
The schedule and/or policy document sets out the full terms and conditions of your insurance policy.
Always read your policy documents to ensure that the level of cover shown is the same as what you thought you'd agreed with your insurer. Also double check that you're aware of any policy exclusions.
By Abbie Laughton-Coles