If you're riding on the continent you might assume your motorbike insurance gives you European cover, but this isn't always the case - make sure you're protected before riding into the sunset.
Key points
European cover is not included on all policies as standard - it may need to be purchased as an added extra
Don't assume you have the same level of cover as in the UK
Watch out for the number of days of cover you have - and the number of continuous days
If in any doubt that you're insured for the country you're visiting, speak to your insurer
Whether you're riding a vintage Harley-Davidson on a wide open road, or nipping around cobbled Roman streets on your scooter, it's important to ensure that you and your trusty bike are covered while travelling in Europe.
You're just as vulnerable to theft or an accident on the continent, perhaps more so when you take into account unfamiliar roads and surroundings.
Not having the correct cover could mean you'll have to foot a bill of hundreds or thousands of pounds to get you and your bike back home.
Minimum requirements
To ride your motorcycle in another country, you have to be able to show that you have the minimum insurance required in that country.
Many UK comprehensive motorbike insurance policies include this minimum cover as standard, but it can often be very basic, leaving you uninsured against theft or fire damage.
Motorists driving in certain European countries also need a Green Card to prove to the authorities that they have at least the minimum level of cover in place.
Is European cover standard on bike policies?
Some comprehensive policies don't include European cover as standard, so you'll have to pay to add it on as an optional extra.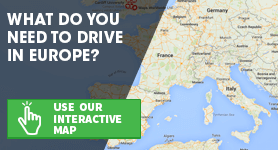 In June 2014, Gocompare.com reviewed 33 motorcycle policies,[1] using the information provided by the matrix of independent financial researcher Defaqto.
Of these 33 policies, 32 offered European cover as standard, while one offered it as an additional extra.
It's important to check before travelling that your insurance provides you with the same level of cover in Europe as you have in the UK.
If your cover doesn't include European insurance, you'll usually have to contact your insurer at least two weeks before travelling to extend your cover.
Take care if you're going beyond the European Union... if, for example, you're riding in Turkey, read your policy closely
Levels of European cover
Of the 32 policies that included European cover as standard, 62% offered 60-179 days of European cover for free, while 12% offered 30-59 days of cover while on the continent as part of the policy.
At the other end of the scale, 21% offered 365 days of free European cover.
If you're planning to visit Europe for more than the days allowed under your policy, you'll need to extend your cover.
Taking the risk of not being covered isn't just dangerous, it's illegal, and could end up being a very costly mistake.
Some insurers will expect you to notify them of the countries you're travelling to, whilst others won't expect to be told at all.
As always, read the small print of your policy and make sure you do everything that 's required before setting off.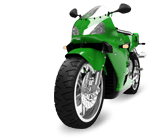 Continuous cover
Another point to be aware of is the length of continuous cover your policy offers.
While policies may offer a certain amount of annual cover when taking your motorbike abroad, this is the maximum number of days you can take annually, not the number of continuous days you can travel abroad with your bike and be covered.
Of the 32 policies, 78% offered 90+ days of continuous cover, 12% offered just 30 days, while 9% of policies offered 45 days of continuous cover.
At the other end of the spectrum, 3% offered 180 days while 9% offered a whole year of continuous cover.
If you're planning an extended jaunt across Europe and intend on staying for longer than your policy allows, you'll have to ring your insurer to get your policy extended.
Make sure you check the terms and conditions before leaving and, if you decide to extend your trip while you're away, give your provider a call to make sure you can arrange this.
See also:
Riding outside Europe
If you're travelling to a country such as France, Germany or Spain you should be reasonably certain that you're covered under your policy's European cover terms.
But take care if you're going beyond the European Union.
If, for example, you're riding in Turkey, read your policy closely.
Check the list of countries covered against those you're planning to visit. If you're unsure - or if there are any grey areas - contact your insurer.
Some bikers may plan to head further afield, perhaps following Ernesto 'Che' Guevara's Motorcycle Diaries trail through South America or even tracing Ewan McGregor's worldwide wheel tracks.†
In such circumstances you're almost certainly going to have to speak to your policy provider and, in all likelihood, have to find a specialist insurer.
Don't forget your home insurance
If you are planning an extended trip, remember that most home insurance policies will have exclusions regarding how long you can leave a property unoccupied - 31 days tends to be typical.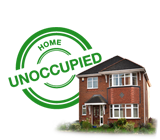 Read your policy terms and conditions and - if you think you have a problem - speak to your insurer.
There are dedicated unoccupied property insurance policies on the market that may prove suitable to your needs.
See also:
By Emily Bater