Guide to modified motorbike insurance
Key points
Inform your insurer of modifications, alterations and optional extras when arranging cover - Gocompare.com can help you with this
If you make any modifications in the course of your policy, you must inform your insurer
If you're struggling to get quotes online, speak directly to a specialist broker or insurer
From the iconic, long-stemmed choppers that emerged in 1950s America to the low-slung sports profile of cafe racers favoured by European rockers in the 1960s, motorcycle culture is steeped in the tradition of modifications.
It remains so to this day - whether you're fitting panniers or tuning your engine there are countless ways to make your cherished two-wheeler unique to you.
Remember, though, that your insurer will need to know about such changes to your bike and modifications may well impact on your search for the right policy.
Arranging modified motorbike cover
When you use Gocompare.com's motorbike insurance search, you'll be asked if your ride has been modified or adapted, or if it has any optional extras.
Need more information?
If you answer yes, a pop-up screen will request further details.
Your results page will then deliver quotes appropriate to your answers, showing you the insurers from our panel able to offer policies for your modified bike.
If you can't find a deal that suits, it may be that your motorbike is so unusual that you'll have trouble finding a quote online.
If this is the case, consider speaking directly to a specialist broker or insurer.
Inform your insurer about modifications
Any post-manufacture change, alteration or addition you make is considered a modification, and it's your legal duty to inform your insurer of the exact modifications you've made.
This includes the manufacturer and specification of the modification, the cost and, in the case of certain performance alterations, an engineer's report.
Did you know...?
While some insurers won't cover modifications, others welcome them and may offer premiums designed to attract riders of such bikes
If you fail to provide this information, your policy is in danger of becoming invalid.
Fortunately, as motorcycle modifications are so common, many bike insurers understand your passion and will be able to update your policy.
Depending on the individual policy and the sort of modification, it's possible that the cost of the change will be minimal, or even free.
Why modified bikes may be more expensive
There are three key reasons why your modification might influence an increase in your premium:
The bike is more desirable
The bike's performance has been enhanced
The cost of modification itself and the value it might add to your bike
These risks are complex and inter-related and every insurer has its own underwriting policy.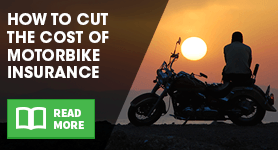 Some won't cover any modifications at all, while others will welcome them and sympathise with your non-standard additions.
Ensure the right value is agreed
Once you've informed your insurer about modifications you must establish how the bike will be valued and what you can expect to be paid in the unfortunate result of a total loss claim.
Some insurers will cover a modified bike but not the modifications themselves. Other insurers will ask you the modification specification and value so they can cover them.
In the case of heavily modified or custom-built bikes, specialist insurers will establish an 'agreed value' policy where all modifications and alterations are considered and calculated to an amount that both parties agree upon.
Categories of modification
Modifications fall into five broad areas - physical, practical, performance, safety and security
Unfortunately what can never be covered is the value of the time you invested in modifying the bike.
Inform the DVLA
Remember that the DVLA also need to be notified of some modifications.
If you've changed the colour of your bike, changed the engine, increased its cylinder capacity or altered the frame, they need to update their records.
It's advisable to consult a mechanic, too. Some modifications can affect your motorcycle's MOT validity. To ensure safety for both you and other road users, a full service should be considered after any major alteration.
Types of modification and how they might affect premiums
The motivation for making modifications can be categorised in five different areas: physical, practical, performance, safety and security.
There's a common misconception that modifications will increase premiums dramatically. In the main this simply isn't true; most of the common modifications that bikers make will have little or no effect on the premiums
Tom Clay, Bikesure
Physical modifications
The broadest field of bike alteration. Physical modifications range from basic cosmetic changes such as removing fairings to extreme physical alterations to the entire frame.
In the case of frame alterations such as extended forks or a hard tail, many insurers will instantly decline coverage.
However there are specialist companies who can offer tailored policies to such bespoke builds.
Like kit car policies, the labour of love involved in creating unique, custom-built bikes is recognised by some specialist insurers and could be rewarded with favourable premiums.
Physical modifications that are more likely to lead to a rise in premium include:
Carbon fibre replacements - because of their cost
Specialist paintwork such as race colours - because the bike's desirability may be judged to have increased
Physical modifications that are less likely to lead to an increase of premium include: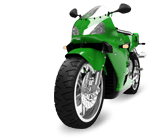 Fairing removal/addition, including lowers, huggers and front mudguards
Chrome replacements
Non-performance increasing exhausts
Non-standard headlights, screen and mirrors
Non-standard handlebars or seat
Pillion seat cowl
Practical modifications
Installed by riders who use their bikes extensively, many practical modifications are unlikely to affect your premium.
The only consideration when it comes to luggage-based additions is whether they've been permanently fitted or not.
If your panniers or trunk can be easily removed they might not be covered in the case of a claim. As always, let your insurer know this when you install them.
Nitrous oxide is a modification that even specialist insurers are wary of
Other practical modifications include:
Heated grips
Panniers or trunk
Crash bobbins, crash protectors, frame sliders and exhaust and fork protectors
Performance modifications
Modifications that improve your bike's power or speed are likely to lead to a rise in premium. This is because the bike may be considered more of a responsibility to control and more likely to attract thieves.
Every insurer will calculate their premiums differently but, as an approximate rule of thumb, consider these figures for performance modifications supplied by Adrian Flux Insurance Services in December 2013:
Power-increasing exhausts - estimated premium increases of up to 15%[1]
Dynojet and engine tuning - estimated premium increases will depend on the tuning levels selected and the resultant increase in power, but could be up to 20%[1]
Blueprinting - no estimated figure as premium changes will depend on the outcome of the procedure and the bike's resultant performance level
Supercharging and turbocharging - two of the more dramatic engine enhancements, estimated premium increases of 25-75%[1]
Quickshifter - as this is generally fitted for track or race use, insurers would look at other performance-enhancing modifications made to the bike before factoring this into the premium
Nitrous oxide - a modification that even specialist insurers are wary of. A very rough estimate would be to expect an equal percentage increase in premium as in brake horsepower
Engine boring and re-sleeving - estimated premium increases of around 20%[1]
Safety-enhancing modifications
While many modifications increase the power of your bike, there are also alterations you can make that have been proven to improve safety.
With approved security systems in place it's possible that you could enjoy significant savings on your premium
Areas for improvement include handling, control and stability in adverse weather conditions.
Insurers don't lower premiums as a result of such modifications, but you shouldn't expect a price rise when installing:
Active or semi-active suspension systems
Enhanced braking systems
Cruising or touring tyres
Security modifications
Ensuring the security of your motorcycle is paramount and this will perhaps be even more significant if you've invested time and money on modifications.
With approved systems in place it's possible that you could enjoy significant savings on your premium.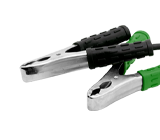 Security modifications include:
Tracker
Immobiliser
Engine/chassis etching
By Dave Jenkins