it's Quad Bike Insurance
Quad bike insurance
it's Quad Bike Insurance offers competitive quotes from Grove & Dean's specialist quad bike insurance brands, so you can match the policy that's right for you and your quad. Simply complete the online quote and start saving today. it's Quad Bike Insurance addresses the specific needs of quad bike owners by providing them online quotes for a wide range of Quad Bike models including Chinese imports. Extra discounts are available if you have owned the quad for more than one year, if you have security fitted to the vehicle and if you have no claims bonus to use on the policy. Various levels of cover can be arranged including comprehensive cover, third party fire, and theft and third party only.
Find the right insurance for your quad bike at a great price
Insuring a quad bike for on- or off-road use presents some unique problems - learn more and get the right cover for your four-wheeler.
Key points
Quads are classed as motorbikes, but if you drive one on the road you need a car licence
Their unique nature means you may need to contact a specialist insurer
Gocompare.com can introduce you to specialist quad-bike insurers in the quote journey
Originally known as all-terrain vehicles (ATVs), quad bikes began as nimble agricultural vehicles designed to master off-road conditions.
Their unique handling and physical driving experience has since attracted many motorsports fans and off-road thrill-seekers, and a wide array of types and sizes of quad bikes are now available.
Insuring a quad bike
Although they're typically classed as motorbikes, quad bikes are driven on the road with car licences.
Many mainstream motorbike insurance providers will not cover a quad bike, or will not offer an online quote.
This is because of some of the unique issues associated with this type of vehicle, but there are specialist providers you can turn to.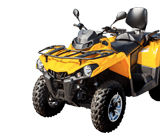 When you enter Gocompare.com's quote process, under the section entitled 'bike details' you'll see a question asking whether your vehicle is Q-plated or if it's a quad bike.
If you click the link to indicate this, we'll provide you with the contact numbers for insurance partners who should be able to help you out over the phone.
If your quad is a one-of-a-kind type-approved vehicle then you'll almost certainly have to contact such a specialist insurer to arrange cover, informing them of your quad's individual status.
Using an approved lock more often than not could be a requirement of the policy
Tom Clay, Bikesure
Road-legal cover
Road-legal quads must fulfil the same insurance requirements as all other road vehicles and should be covered at a minimum of third-party only.
Even if the bike is used infrequently, in-keeping with the Continuous Insurance Enforcement regulations road-legal quad bikes must remain taxed, have an MOT and insurance, unless you've completed a Statutory Off Road Notification (SORN).
Off-road cover
As off-road quads cannot be legally driven in public, insurance policies do not offer third-party cover unless it's on a commercial or agricultural policy.
Domestic off-road insurance offers covers for fire and theft in the location you've registered it at.
As with on-road policies, the security commitment must be fulfilled, possibly meaning that the quad will have to be kept locked up in a garage and out of sight when not in use.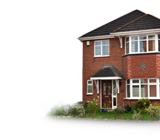 When taking your quad to ride in another location, seek advice from your insurance provider - some specialists might be able to sell an additional cover bolt-on for the location you're taking it to.
It's also worth considering consulting your home contents insurance provider to see if you can list your quad in the same way you would a bicycle.
As with all insurance policies, double-check your policy cover terms and inform your provider of any changes you make to the quad's use or location.
Calculating premiums for quad bikes
The primary concerns for underwriters when calculating premiums include age, location, intended use and type of quad.
If the vehicle allows for pillion passengers or has a high-performance engine the premium will be rated accordingly.
Quad-bike security
Bike security also plays a major role in your premium calculation as quad bikes are highly popular with thieves and criminal gangs.
Did you know...?
Quad bikes can be defined in three broad categories - sit-astride ATV, 'buggy' and 'type-approved'
Many off-road four-wheelers are unregistered, meaning that the vehicle's identity can be easily modified and hard to trace.
The Metropolitan Police Force's Plant and Agricultural National Intelligence Unit† says that quad-bike theft increased by 25% in 2012 - and this figure didn't include thefts of domestic and leisure quads.
"Using an approved lock more often than not could be a requirement of the policy," said Tom Clay of Bikesure.
"Getting and using an approved ground anchor point in the garage or locked building where it's kept when not in use will help [keep down premiums].
"Security is a big concern so safeguarding of the vehicle is key - keep it out of sight and locked away when not in use."
If you wish to commute using a quad you should consider where it's parked while you're at work.
Quad-bike definitions
Quads can be categorised into utility, sports and leisure models and may be defined according to the following types:
Did you know...?
When using an off-road quad for agricultural, horticultural or forestry use, the vehicle must be registered with the government as a light agricultural vehicle
Sit-astride ATV
The classic motorbike-style quad with a straddle seat and handlebar operation. Larger sit-astride ATVs offer seating for one additional pillion passenger.
Side-by-side ('buggy')
Car-styled side-by-sides and buggies are operated with a steering wheel and have a roll-cage frame. Many side-by-side ATVs have room for passengers (usually one but sometimes three or five) and/or space for additional materials.
Road-legal ('type-approved')
Quad vehicles that comply with European road safety standards - these can be either sit-astride or side-by-side types. The majority are purpose-built for road use by manufacturers, but enthusiasts are able to modify off-road quads and apply for Individual Vehicle Approval.†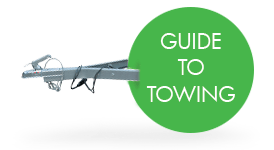 Quad-riding: The law
To drive a road-legal quad bike on the highways you must have a full car licence.
The vehicle must be registered with the DVLA, taxed, have a valid MOT certificate and a minimum of third-party insurance cover.
Off-road quads do not require any of the above and you can be any age to operate them.
However, you must only drive the vehicle on private land with the owner's permission.
Driving on wasteland, parks, playing fields, public rights of way and bridle paths could result in criminal prosecution.
When using an off-road quad for agricultural, horticultural or forestry use, the vehicle must be registered with the government as a light agricultural vehicle.
It can be driven on the road so long as it's within 1.5km of the site it's being used for work on.
While there's no current law in place regarding the use of helmets, it's highly recommended that one is worn at all times.
Safety when riding a quad bike
The UK Health and Safety Executive† says that, on average, two people die a year and more than 1,000 are injured in quad bike/ATV accidents.
The 'active riding' operation - where your body shifts to counter slope conditions - means quads handle unlike any other vehicle and require full physical commitment.
While this means they are a thrill to drive, they should be treated with serious caution and training or advice should be sought before operating one.
By Dave Jenkins