Find out the practical and legal considerations to take into account when arranging sidecar insurance for your motorbike.
Key points
Ask whether you need to tell your insurer the sidecar value separately, or include it in the entire vehicle value
You'll need to disclose the make, model and value of your sidecar to your insurer
There are specialist insurers that can cover kit and self-build sidecars
You'll be asked in Gocompare.com's quote process whether you need cover for a sidecar
Motorcycle sidecar outfits have a rich automotive history.
These distinctive three-wheeled vehicles were very popular during the first half of the last century as a more affordable means to become mobile, and as army and police utility vehicles.
They've also been influential in the foundation of much larger manufacturers - Jaguar Cars, for instance, developed from the Swallow Sidecar Company.
While much more of a rarity on UK roads today, motorcycle sidecar outfits are still enjoyed by a passionate community of enthusiasts across Britain.
They're also popular in the world of motorsports with sidecar classes in various events such as motocross, enduro, speedway and grasstrack.
Sidecar classification
The sidecar is not classed as a vehicle itself, and when fitted to the motorcycle to create a three-wheeled combination the vehicle is not classed a trike.
The drive itself is equally one-of-a-kind, as the sidecar wheel is not aligned with the rear wheel, creating an asymmetrical handling that requires more power while turning left, and less power when turning right.
On-road or off-road, sidecars are truly unique. But is handling motorbike insurance cover for your sidecar just as unique?
Motorcycle and sidecar insurance
In principle, insuring a manufacturer-made sidecar should be straightforward; a sidecar is classed as an accessory to the motorcycle that tows it.

So, when it comes to organising cover for your motorcycle sidecar outfit, the policy will be a standard motorcycle policy with all details of the sidecar – its make, model and value – disclosed to the insurer on inception.
As with any niche vehicle, not all insurers will cover a motorcycle sidecar outfit.
However, many mainstream and specialist motorcycle insurers do welcome manufacturer-made sidecars, and cover can be arranged through select comparison sites, including Gocompare.com.
Due to the unique nature of a motorcycle sidecar outfit, it's advisable to speak to your chosen cover provider directly before agreeing to any policy.
This is to confirm they have the specific details of your individual outfit and any modifications you may have made to your bike in order to attach the sidecar safely.
Disclosing the sidecar value
When establishing cover, it's advisable to enquire with your insurer whether you need to inform them of the sidecar value separately, or include the value of it as part of the entire vehicle value.
For example, motorbike insurers Bikesure and Bennetts both include the sidecar cost as part of the entire value of the vehicle.
"We don't rate on the value of the sidecar itself and we don't typically charge an extra premium for it," said Matt Long of Bennetts.
"What we ask is that you include the value of the sidecar when you tell us the value of your motorcycle. We rate the policy overall and not individually."
Self-built or kit sidecars
If you've constructed your own sidecar, your motorcycle sidecar outfit must successfully pass the government's Motorcycle Single Vehicle Approval Scheme.
More details on what is required and a list of UK test centres can be found on the government's website.†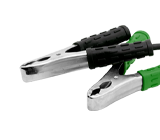 As with all self-build and kit constructions, less insurers will offer you cover, but there are motorcycle insurance specialists who understand the nature of this labour of love and can cover you appropriately if the outfit is certified road legal.
Sidecars and modifications
Insuring a motorcycle sidecar outfit can become more of a challenge when considerable modifications have been made to the motorcycle itself.
Motorcycle modifications that are common when adding a sidecar include:
Adjustment to the gears to create the extra power to tow the sidecar
Leading link forks to enhance the steering
Car wheel conversions to enable higher mileage and larger capacity
See also:
While all of these changes have been devised to ensure a safer ride, they're still considered non-standard modifications by both insurance companies and the DVLA.
As such, once fitted they need to be fully disclosed to both the DVLA and your insurer.
Motorcycles have a long history of modification culture so any changes made are likely to be known and experienced by insurance companies previously
Each provider will have its own set of criteria when it comes to covering motorcycles with non-standard modifications and it's essential that all changes made to your bike are explained in full detail to the insurer before cover commences.
Responsible riding
Those new to riding a motorcycle sidecar outfit should seek advice or training from existing riders before committing to owning one.
A sidecar passenger is the full responsibility of the rider
It's unlike any other drive and should be approached as such.
The Federation of Sidecar Clubs† is a great way to find enthusiasts in your area. Many of them will be happy to share their experiences and riding tips.
As when carrying pillion passengers on a motorcycle, a sidecar passenger is the full responsibility of the rider.
Before commencing any journey, new passengers should be instructed to remain in the sidecar at all times and not act irresponsibly.
While there's no UK law regarding helmets for passengers, it's highly advisable that they should wear one.
Note that many countries in mainland Europe do enforce a law regarding helmets.
Motorcycle and sidecar law
Unlike trikes, which require a car licence, the licence required to ride motorbikes with attached sidecars is a motorcycle licence.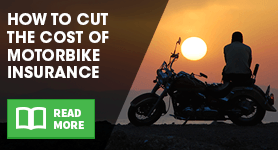 Riders who have completed their CBT but are still riding with 'L' plates can tow sidecars, but they're unable to carry passengers therein.
All riders with restricted licences must be aware of power-to-weight ratios. Full details on licence limits can be found on the government's website†.
Unless the motorcycle was registered before September 1981, a sidecar must be fitted on the left-hand side of the motorcycle.
Finally, once a sidecar has been fitted to a motorcycle the outfit must undergo a new MOT, even if the motorcycle has recently passed its test as a solo vehicle.
Evidence of the MOT certificate will also be required when arranging insurance cover.
By Dave Jenkins