Winter can be a tough time for motorcyclists, but with a few adaptations to your bike, your gear and your riding, you can keep safe while biking year-round.

With winter motorcycling the main objectives are staying warm and staying safe - and the two are definitely not mutually exclusive.
A bitingly cold winter ride is especially unappealing because it could cause injury, or end up with you having to make a claim on your motorbike insurance.
If you get too cold on the bike, you lose concentration and you struggle to work the controls with your hands and feet.
Throw poor visibility and grim riding conditions into the mix and it's easy to see why many riders tuck their bike away in the garage until spring.
Yet with some planning, there's no need to lock up your bike until March. A bit of preparation to your clothing and your bike, plus an adjustment to your riding style, mean you can safely keep travelling on two wheels until spring.
Continuous insurance and declaring your bike Sorn
Continuous insurance enforcement (CIE) was introduced in April 2011, and for motorcyclists this means it's now illegal to leave their bike uninsured in winter, even if they don't ride at this time of year.
The only way round this is to keep your bike off road and declare a Statutory Off Road Notification (Sorn) – it may still be difficult to find cost-effective short-term motorbike insurance, though.
If you do choose to Sorn your bike and only insure it for summer use, you might want to consider laid-up insurance to protect it from theft and vandalism while it's in storage.
Winter motorbike clothing
Staying warm and dry
It's amazing how quickly you feel the cold on the bike and how profoundly it can affect your riding.
Keeping warm is all about layering. Although your outer jacket and trousers will protect you from the worst of the rain and wind-chill, you need to think insulation and add plenty of extra clothing underneath.
Windstopper thermal base-layers with full-length legs and sleeves work wonders for keeping your core warm, but don't forget extremities either.
Glove liners and thermal socks under decent boots will help and a balaclava or snood will keep your neck and face warm. You can even get heated, battery-powered socks and gloves that wire into your bike's electrics.
Dry hands are warm hands, so a great tip for wet-weather emergencies is to stop at a petrol station and get a pair of the free plastic gloves available at the pumps – worn under your bike gloves they give a waterproof lining and trap a layer of warm air next to your skin.
Before you set out, take the time to make sure there are no gaps between your clothing that an icy wind could whistle through - invest in a one-piece bike suit or zip your matching separates together, tuck gloves and socks tightly into sleeves and use a snood to fill the gap between your jacket and helmet.
Being seen
Although you can improve your own concentration on the bike by staying as warm and dry as possible, you need to bear in mind that motorists and pedestrians are also battling through sub-optimal conditions.
You can counter this by making yourself as visible as you can. When choosing winter bike clothing, consider opting for high-vis or bright-coloured jackets and helmets.
You can also get high-vis patches to add to your clothing, or don a Sam Brown belt or visibility vest over the top of your usual ensemble.
Winter bike preparation
Warmth and weather protection
Although they can seem initially expensive, there are one or two modifications you can make to your bike to dramatically improve winter comfort.
Keeping your hands warm is especially important, as icy fingers will affect your control as well as your concentration.
Heated grips or a windscreen will probably be counted as a modification by your insurer, so you'll need to inform your provider
Any biker will tell you that heated grips are surely one of the greatest inventions of modern time - they're relatively cheap and straightforward to fit or have fitted at your local bike shop.
Alternatively, a pair of handlebar muffs will act as a windbreak over your hands, extending your riding time before your fingers freeze.
If one's available for your bike, an add-on windscreen will help avoid buffeting from the wind and makes it easier to see in grim conditions.
Remember, heated grips or a windscreen will probably be counted as a modification by your insurer, so you'll need to inform your provider.
Most non-performance modifications like this won't have an impact on your premium price, though.
Tyres
Although it's not usually necessary to switch to different tyres to tackle the worst of winter, you do need to pay attention to maintenance.
Check your tyres regularly for damage and excess wear and make sure the pressure's right - it's particularly easy to skid at this time of year and low tyre pressure increases the risk.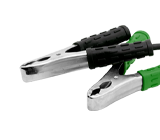 The legal minimum tread is 1mm, but making sure you have at least 2mm in winter will serve you better on slippery roads.
Tyres will take time to warm up in winter so be aware that your cold tyres will have less traction when you set out and ride accordingly, especially on bends.
Due to all the extra road debris, punctures are common in winter, so breakdown cover could prove invaluable to keep you moving.
Lights
In dim, dark conditions you need to make sure you're as visible as possible to other road users, so make sure lights are kept clean.
If possible, carry a spare set of bulbs on your bike so you're not caught out by one unexpectedly blowing.
Care and maintenance
Salt and road dirt can cause an unpleasant amount of wear and corrosion to your bike in winter, so you might need to spend more time keeping it clean.
You could opt for a scooter in winter - they give better weather protection than most bikes and can be easy to care for and cheaper to insure
Pay particular attention to the chain and sprocket and apply a good-quality winter lube after cleaning.
Make sure foot-peg rubber is in good condition so your winter boots won't slip and cause you to lose control.
If your bike's water-cooled, refresh the antifreeze before the weather gets too severe and check hoses for wear and damage.
Bike choice
This isn't an option for everyone, but you might even want to consider storing your best bike until spring and switching to a beater for the winter commute.
Smaller, older bikes can be much cheaper to insure and you'll save money on wear, repairs and parts.
You could even opt for a scooter in winter - they give better weather protection than most bikes and can be easy to care for and cheaper to insure as well.
Just remember that short-term and seasonal bike insurance is pretty rare these days, so unless you Sorn your good bike and store it off the road, you'll still have to keep it insured through winter.
Winter riding skills
Awareness
If you're really cold and being blasted by hail and rain, it's easy to let your level of awareness dip.
This is why it's so important to pay attention to the clothing and bike adaptation tips listed above to help avoid distraction through discomfort.
Make allowances for other road users' distraction too - if they're fighting the weather like you are, they're less likely to see you, so err on the side of caution at junctions and roundabouts.
Keep an eye out for pedestrians crossing roads with their heads bowed to the weather as well.
Weather
In winter, strong winds can be every bit as dangerous as rain for bikers.
Beware of crosswinds blowing you off course as you overtake large vehicles and moderate your speed to suit the conditions.
Heavy rain can make roads treacherously slippery, so pay attention and avoid riding over drain covers or clumps of leaves.
Increase your stopping distance to reduce the chance of having to brake hard in the wet.
Icy roads are the absolute nemesis of winter bikers - one false move could trigger a crash.
Exercise extreme care if you venture out in sub-zero temperatures - stick to gritted roads and keep your eyes peeled for patches of black ice.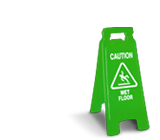 Know your limits
In winter it's more important than ever to know your own skill limitations.
Don't push yourself out of your comfort zone in terms of speed, distance or terrain because you should be reserving the majority of your concentration for dealing with the more challenging weather conditions.
An advanced riding course before winter sets in could also be a valuable investment into your skills and awareness.
It might even net you a discount on your insurance as well if you can keep your bike shiny side up until your next renewal date.
By Derri Dunn