Guide to young riders' motorbike insurance
Insurance for younger motorcyclists can be expensive and excess levels high.
As most youngsters tend to have limited budgets, it's important to compare quotes and find other ways of keeping the cost of premiums down.
Why young riders pay more
There are three main reasons why young riders may have to pay a lot for their motorbike insurance - inexperience, reputation and risk.
Inexperience
Young bikers haven't had the time to gather road experience, to build up a positive reputation with insurers, or to secure a weighty no-claims discount.
Reputation
Young riders have a reputation with insurers for taking more risks and causing more accidents than older bikers.
Risk
The reputational factors are backed up by statistics - young bikers are more likely to be involved in accidents and to have more security issues than older riders, meaning that insurers have to pay out more in claims.
Young rider insurance excesses
Many young riders hit the road on small, low-powered bikes which will be cheaper to cover than large-engined superbikes, but you should be aware that many insurers impose additional excesses for young riders.
This means that, if they're in an accident, they'll have to pay more towards the cost of the subsequent claim.
On 3 November, 2014, Gocompare.com examined the 31 motorcycle insurance policies listed on the matrix of independent financial researcher Defaqto and found that the majority of policies imposed an additional excess for younger riders.
Twenty-five of the 31 policies listed an additional excess for riders aged under 21, and 24 out of 31 had an additional excess for riders aged 21-to-24.
These additional excesses reflect not only the riders' inexperience, but probably also take into account that riders over 21 are entitled to ride more powerful motorcycles if they've taken their full motorcycle test via progressive access.
Because of this, it's vital that young riders make sure they check what excesses apply to their policy and make sure it's a sum they can comfortably afford if their bike is damaged or stolen.
Cutting the cost of insurance for young riders
Although your insurance and excess is likely to be more expensive if you're under 25, there are some things you could consider to reduce your premiums.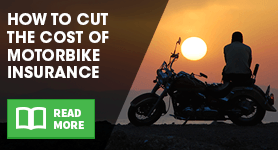 Choose a sensible, unmodified machine
Although the smaller motorcycles, mopeds and scooters to which younger riders are now limited are likely to be in lower insurance groups than 1,000cc superbikes, not all of them are created equal in the eyes of insurers.
Small-yet-lightweight motorbikes dressed up as sports bikes with lots of fairing can be surprisingly pricey to insure because they have a reckless reputation, and because of the potential costs of replacing all those plastic panels if a claim is made.
Motorbikes with modifications, especially ones that enhance performance, can be costly to insure, whatever your age.
Young riders may find it pays to stick to sensible, unmodified, learner-oriented motorbikes for their first few years on two wheels.
If you're mechanically minded, another option could be to think about a vintage machine. Classic motorbike insurance can prove very competitive as policy providers may expect the bikes to have low annual mileages and to be well maintained.
Shop around
There'll be a vast difference between the lowest and highest quotes from different insurers. Choose the cover you need and compare lots of premiums using an established comparison site such as Gocompare.com.
Pay annually
If you can pay for your insurance in full when you take out the policy rather than by monthly instalments, you're likely to see a discount.
Look after security
Many insurers will give a discount on your premiums for motorbike security measures such as ground anchors or Datatags, and some will offer cheaper premiums if you park overnight on your drive or in the garage instead of on the road.
What's more, good security will reduce the chance of your bike being stolen or damaged, giving you a better chance of securing a no claims discount.
Think about adding an experienced rider to your policy
One perfectly legal way to potentially reduce your motorbike insurance costs is to add an older and/or more experienced rider to your policy as a second rider. If, say, your parents or older siblings are fellow bikers, this might be worth considering, with the added benefit that they can borrow your bike from time to time.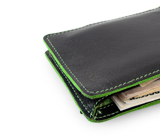 However, you shouldn't lie and tell your insurer that someone else is the main rider of your bike - this is called fronting and it's illegal. If you do this you risk having your insurance invalidated and being prosecuted for fraud.
Pillion passengers
Cover for carrying a pillion passenger on your bike used to be included as standard on many policies, but this is no longer the case.
When you get an insurance quote, you'll be asked if you need to carry pillion passengers and - if you don't - you may well get cheaper quotes. Don't add this cover unless you need it.
Only pay for what you need
As with pillion cover, make sure you're not paying for policy benefits you don't really require. For example, legal assistance or access to a courtesy motorbike may not be essential to you.
If you have a motorbike that's not worth much, consider third party fire and theft rather than comprehensive cover (the bike may only be worth a bit more than the excess on your policy).
Pay close attention to the options, though - third party products generally offer much lower levels of cover and are not necessarily cheaper.
Cut your mileage
Make sure you give an accurate assessment of your annual mileage when applying for insurance. The higher your mileage, the more you're likely to pay for your premium.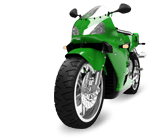 Advanced rider qualifications
Taking an advanced rider course will enhance your skills and awareness on the road and many insurers recognise this by giving bikers with an advanced rider qualification a discount.
Of the 31 motorcycle policies Gocompare.com examined on 3 November, 2014, 74% gave an advanced rider discount.
The discount may not cancel out the cost of the course but, more importantly, improving your roadcraft should reduce your chances of a painful and expensive accident in the first place.
Consider your voluntary excess
As indicated, excesses for young riders may already be prohibitively high and you need to think carefully about whether you could afford to pay them in the event of an incident. However, increasing your voluntary excess may lead to a cut in the premium price.
Experience and no claims discount
Although this advice may leave you in something of a Catch 22 situation when you're starting out, one of the best ways to drive down bike insurance costs is to build up your experience and no claims discount.
To help stay safe and avoid unnecessary claims, ride with care and within your comfort level and, if possible, avoid venturing out in icy or very wet and windy weather.
Telematics
This is one to watch for the future, as telematics or black box insurance motorbike policies are yet to break into the biking scene. When they do, though, it could be a game changer for young riders' insurance, in the same way it has been for young car drivers.
Licence and test rules for young riders
Motorbike licence and test rules underwent significant change in January 2013, with young riders being able to gain a licence for progressively more powerful bikes as they move through defined age brackets.
Your age and the motorbikes you can ride
Before January 2013, the youngest age a rider could get on a bike of unlimited power was at 19.
To do this they would have to have taken their A2 test at 17, meaning they would then be automatically upgraded to a full bike licence after two years.
What's more, riders aged 21 or over could ride a bike of any power straight after passing their A2.
The new system of staged access means riders no longer upgrade automatically to a full licence and bikers are more limited in what they can ride at different ages.
Less powerful bikes tend to be in lower insurance groups so insuring them costs slightly less, helping keep costs down for younger riders.
Certainly, it has put a stop to many making the common mistake of taking the direct access test route in their late teens or early 20s, buying their high-powered dream bike, then finding they can't meet the insurance costs.
Age 16
As before, those aged 16 and over can ride a 50cc moped, either with a provisional licence and a Compulsory Basic Training (CBT) certificate, or after taking the AM moped test.
Age 17-18
From the age of 17, things have changed. At 17, you can ride a 125cc motorcycle with L plates after gaining your CBT certificate, but the only motorbike test 17-and 18-year-old riders can take is the A1, which allows them to ride a bike up to 125cc.
Age 19-24
Once they reach the age of 19, riders can take the A2 test, allowing them to ride a bike of up to 35kw and a power-to-weight ratio of no more than 0.2kw/kg - which basically translates to bikes of around 400cc.
Age 24+, or 21+ with two years' A2 experience
The youngest age at which riders will be able to take the full motorcycle test and use a more powerful bike is 21, but only if they've held their A2 licence for two years.
From the age of 24, any rider can take the full motorcycle test, through the direct access route.
By Derri Dunn