Take the mystery out of motorhome insurance with our beginners' guide, including discussion of types of vehicles, cover levels, contents protection and more.
As with car insurance, motorhome insurance is a legal requirement, insuring you against liability to others and, depending on the level of cover you select, it may also insure your motorhome against theft and at-fault damage.
What type of vehicle does motorhome insurance cover?
There are broadly eight types of motorhome body styles or classes, these being:
Micro
Van conversion
Camper van
Compact
Coachbuilt or overcab
Low-profile
A-class
American RV
Some insurers will provide quotes for all motorhome body styles while others will be more selective over the type of vehicle they're willing to insure.
As a general rule of thumb, most insurance companies will only insure professionally built motorhomes rather than DIY conversions or self-builds.
Some companies may also make a distinction between motorhome insurance and American RV insurance and therefore offer different policies for each.
Did you know...?
Members of motorhome clubs or owners' groups may qualify for a cheaper premium
Types of motorhome insurance policy
There are three main types of motorhome insurance:
Third party only (TPO) motorhome insurance
This is the minimum level of cover required by law in the UK. It covers:
Liability for injury to others (including passengers)
Damage to property
It doesn't cover you for accidental damage to your own vehicle.
Third party fire and theft (TPFT) motorhome insurance
This covers everything that third party only does, plus:
Fire damage
The theft of your motorhome; or
Damage to your motorhome caused during the theft
Comprehensive motorhome insurance
Comprehensive cover will provide you with the most extensive level of protection, including everything covered by third party, fire and theft.
It could also cover your motorhome against at-fault damage.
But note that all comprehensive policies will differ, so it's important to read yours with care to ensure it offers the protection you need and expect.
Named drivers
The primary driver of the motorhome should be named on the policy, but if you think there may be more than one driver it's important to ensure that their names are also added.
Excesses
An excess is a contribution you agree to pay towards any claim. The excess is split into two different types, compulsory excess and voluntary excess.
Did you know...?
Improving the security of your motorhome could help cut the cost of insurance
Compulsory excess
This is the amount your insurance company requires that you pay towards any claim made on your policy. Normally it's deducted from the settlement made to you.
Voluntary excess
This is the amount you agree to pay towards a claim in addition to the compulsory excess. You agree this at the start of the policy; the higher the excess the lower your premium will be.
If you do opt for a higher voluntary excess in order to lower your premium, always set it at a level that's affordable in the event that you do need to make a claim.
Exclusions
Although exclusions vary between insurers and policies, there are some common exclusions to look out for on motorhome insurance policies:
Claims arising from your motorhome being used as a permanent residence or for any trade, business or profession
Wear and tear, deterioration and gradually operating causes including insect and vermin damage
Mechanical or electrical breakdown
Theft of contents unless there's forced entry or exit from the motorhome
See also:
No-claims bonus
A no-claims bonus is a reward for people who don't make a claim on their policy.
Whether an accident is your fault or not when you make a claim, it will affect your no-claims bonus unless your insurer recovers their costs from the other driver's insurance company.
Motorhome security
Some insurers offer discounts on your premium if you improve the security on your motorhome. You could, for example, consider fitting an approved alarm, immobiliser or tracking device.
Keeping your motorhome secure is important, and if your vehicle isn't looked after properly any claim you make could be invalidated. To help keep your home-from-home safe:
Remove keys and never leave the engine running, even if you're only leaving the vehicle unattended for a few seconds
Store keys out of sight and away from windows and doors
Fit an anti-theft device, such as a steering lock
Lock your motorhome, even when it's parked on your own driveway
Close all windows when the vehicle is unattended
Remove all non-fixed audio, visual or navigation equipment and handheld gadgets when the motorhome is unoccupied
Keep all your valuables out of view
Other motorhome insurance discounts
Security aside, insurers may also offer discounts if:
You're a member of a motorhome club or owners' group
Your motorhome's kept in secure storage when not being used
You've installed a reversing camera or sensor
You only do a low mileage
Contents cover
Motorhome insurance should provide some level of cover for the personal possessions kept in your vehicle - this could include clothes and gadgets including laptops, tablets and smartphones.
Make sure the amount covered under your policy is sufficient to protect your belongings, and that the excess on the policy (see below) doesn't exceed the value you might look to claim for.
Remember that you may already have contents cover on your travel insurance, your home insurance, or from another source.
While doubling up on cover can sometimes seem inevitable, it can cause complications when claiming and is best avoided when possible.
Other policy considerations
Motorhome insurance policies have a range of features and benefits which insurers may include as standard on the policy, or offer as an optional extra at an additional cost.
When taking out insurance it's important to check beforehand that what you believe you're covered for is actually included as part of your policy - check the terms and conditions of your policy document and don't assume that something comes as standard.
Policy areas you may want to think about include:
'New-for-old' vehicle replacement - in the event of a total loss and subject to your vehicle's age
Motorhome equipment cover - for 'non-fixed' items kept within the motorhome such as camping equipment, gas cylinders, kitchen equipment and televisions
Audio equipment cover - generally covers audio, visual, navigation or communication equipment permanently fitted in the motorhome
Windscreen and glass cover - cover for your motorhome's windscreen and windows
Legal protection/legal expenses cover
Loss of use cover
Courtesy car - to keep you mobile if your motorhome is stolen or written off
Vandalism cover
Trailer cover
Motorhome breakdown assistance (UK or European cover)
Emergency 'any driver' cover
Cover for theft of keys or lock transmitter
Personal accident cover
Gas and explosion cover
Awnings and generators
Trips abroad
If you're planning on taking your motorhome to the continent, you should think about getting European insurance.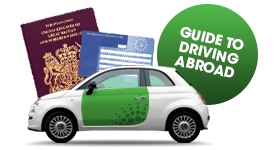 This could give you the same level of insurance cover that you have in the UK when travelling in Europe.
Many UK comprehensive motorhome insurance policies include cover for Europe as standard, but the level of protection offered can be very basic, leaving you uninsured against theft or fire damage.
Taking the risk of not being covered isn't just dangerous, it's illegal, and could end up being a very costly mistake.
Motorists driving in certain European countries also need a Green Card to prove to the authorities that they have at least the minimum level of cover in place.
See also:
If you're planning an extended trip to Europe, check the number of days that come as part of your policy - you may have to extend your cover.
Going further afield
If you're travelling to a country such as France, Germany or Spain you should be reasonably certain that you're covered under your policy's European cover terms.
But take care if you're going beyond the European Union.
If, for example, you're driving in Turkey, read your policy closely.
Check the list of countries covered against those you're planning to visit. If you're unsure - or if there are any grey areas - contact your insurer.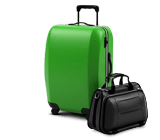 What else should I consider?
Motorhome insurance will protect your vehicle when you're away from home, but what about protecting yourself?
Remember travel insurance when going on any jaunts, and also your European Health Insurance Card (EHIC) if you're heading to the continent.
Also think about your home insurance - if you're planning on travelling for longer than 31 days, your home cover may be invalid.
Speak to your insurer and consider taking out unoccupied home insurance.
By Emily Bater