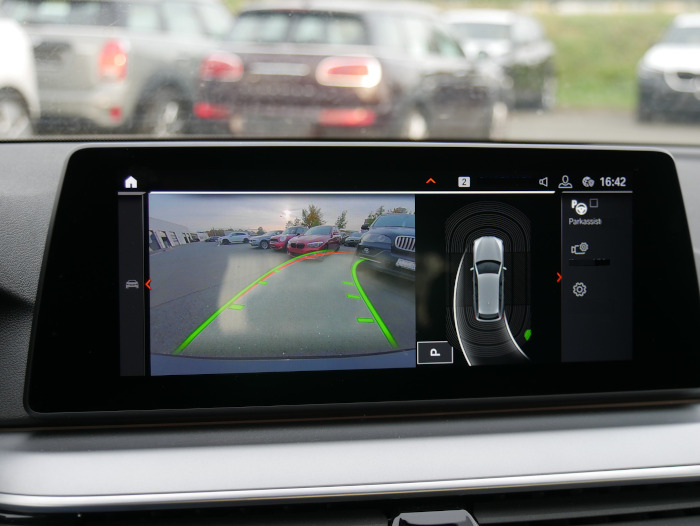 While a world of self-driving cars may sound like a futuristic fantasy, the arrival of autonomous vehicles (AVs) is actually much closer than motorists may realise. According to a report published by the Department for Transport, it's predicted that AVs will account for 40% of car sales by 2035.[1] In fact, manufacturers are already working on the revolutionary technology today.
However, are Brits truly prepared to put their safety in the hands of AVs, and how much tech do they actually want in their vehicles? To find out, we've compiled a full report on the public perception of AVs and assistive driving technology, including expert insights on how these contemporary creations are affecting the industry.
Brits are reluctant to trust autonomous vehicles
Despite the large sums of money invested in developing driverless cars, it appears that most Brits are unsure whether they'd actually want to travel in one.
According to our survey of UK motorists, an enormous 77% wouldn't trust an autonomous vehicle to keep them or their loved ones safe while on the road.[2] This highlights that drivers aren't quite prepared to hand over the wheel just yet. Similarly, nearly two-thirds of respondents (64%) believe that AVs will fail to improve road safety, with over half (57%) stating they just consider them to be a gimmick.
As well as holding safety concerns, many motorists also expressed their doubts over whether AVs would actually make roads more efficient. Almost three-quarters of respondents (73%) said they don't think autonomous vehicles will help to reduce congestion, with only 27% predicting that AVs will improve traffic.
Although there is widespread concern regarding AVs, younger motorists appear to be more open to an autonomous future. A full 31% of 18-24-year-olds said they'd trust AVs to keep them safe - more than any other age group. In comparison, older drivers were the most sceptical, as just 15% of over 65s indicated that they'd be willing to put their faith in the technology.
Younger drivers were also the most optimistic that AVs could be the solution to Britain's traffic troubles, with 45% of 18-24-year-olds saying they believe autonomous cars will help to ease congestion. Once again, older motorists disagreed, as only 19% of over 65s made the same statement - the lowest percentage of any age range.
This shows that older drivers are the most resistant to the new technology, despite living through decades of vehicular evolution. Based on these findings, it appears that there is still a long road ahead before Brits develop a trust for fully autonomous vehicles.
Assistive tech tops drivers' motoring must-haves list
Interestingly, while most motorists are unwilling to embrace fully autonomous vehicles, it seems that they are happy for technology to give them a helping hand while on the road. We asked Brits which attributes they consider 'must-haves' when choosing a vehicle, and intriguingly, assistive driving features came out on top of the list.
| Feature | Percentage |
| --- | --- |
| Reversing sensors | 21.1% |
| Navigation system | 18.8% |
| Bluetooth | 11.4% |
| Backup camera | 7.5% |
| Apple CarPlay / Android Auto | 6.9% |
| Blind-spot monitoring | 5.3% |
| Adaptive cruise control | 5.1% |
| Heated seats | 4.6% |
| Leather seats | 1.8% |
| Panoramic roof | 1.3% |
| Heads-up display (H.U.D) | 0.9% |
| Upgraded speakers | 0.8% |
| Lane assist | 0.6% |
| Remote start | 0.5% |
| Not sure / Other | 13.4% |
Reversing sensors (21.1%) and navigation systems (18.8%) were motorists' top choices when it comes to car tech. Additionally, backup cameras (7.5%), blind-spot monitoring (5.3%) and adaptive cruise control (5.1%) followed close behind. This highlights that there is a clear disparity in trust between assistive and autonomous technology in cars.
John McCann, Global Managing Editor at TechRadar, says that the government could help to change this perception by publishing a roadmap to autonomy: "A roadmap for autonomous legislation would be a good starting point, as it will give vehicle manufacturers, infrastructure suppliers and the general public a better idea of when we may be able to expect various generations of vehicles.
"It will then provide a framework for everyone to work towards, and specific education for the general public will be more effective with end dates in sight."
McCann also advised that the transition to autonomy is likely to be a gradual one, rather than a sudden shift: "There's a disconnect between the driving aids we're familiar with in our cars today and the idea of an 'autonomous' vehicle.
"We won't suddenly leap from the car we have today to a fully autonomous vehicle - cars will gradually incorporate more and more driving aids which rely less on the driver and more on the car, but these incremental improvements are easy to overlook as we progress towards full autonomy bit by bit."
How do autonomous vehicles and driving assists affect insurance?
As well as generating safety concerns, several questions have been raised in regards to how AVs and assistive driving features will impact the insurance industry. This includes doubts on how the tech will influence premiums, claims and liability. In order to provide some clarity on these issues, Ryan Fulthorpe, GoCompare's motoring expert, has tackled some of the key questions.
Do assistive driving features affect premiums?
A number of factors contribute to whether a certain feature can help to reduce premiums. Fulthorpe advises that while you may expect tech safety features to have a positive impact on premiums, this isn't always the case: "What we don't know is if and how insurers ingest and then utilise their data.
"We know a number of insurers do offer point of quote discounts for customers who advise they have a dashcam. However, on the flip side, a number don't due to dashcams potentially not helping at the claim stage. E.g. the camera wasn't turned on at the time of the incident, or the quality of footage is poor."
How will autonomous cars impact insurance policies and cover?
Perhaps the main point of contention surrounding AVs and car insurance is the issue of who will be liable when a collision involving an AV occurs. Interestingly, Volvo and Mercedes have both stated that they will accept responsibility for accidents that occur while their autonomous mode is active.[3]
Fulthorpe warned that owners may still be considered responsible in such incidents but admitted that it's too early to say for sure: "I still think it's a little too early to understand the impact autonomous cars will have on insurance, however, the framework of liability will likely need to be an expanded one.
"It is possible that even if a self-driving vehicle is in autonomous mode, an owner could still be held accountable for a collision should they be deemed at fault, either by not acting in a responsible manner or as being the owner of the vehicle that caused the damage."
Fulthorpe added that AVs could also have a positive impact on claim processing times, but only if manufacturers do take responsibility for accidents: "If car manufacturers are taking responsibility for the incident of autonomous cars and therefore removing the need for an insurer to get involved, that likely will have a positive impact on claim processing times, as you are likely to have fewer claims to look at.
"However, if there is any contention around who's at fault or who is liable, claim times will likely increase."
Limited knowledge: Brits unaware of new speed limiter regulations
As announced by the European Commission, from the 6th of July 2022, all new cars sold in Europe must be fitted with a speed limiter. It's expected that this will include the UK, although this is yet to be confirmed.
This new legislation has a number of implications for the country's motorists, yet very few are aware that the shift is set to take place. When asked, just over a quarter of our survey respondents said they knew about the potential change, with a shocking 74% saying they had no idea about the introduction of mandatory speed limiters.
The announcement of the new regulation will have been disappointing for some motorists in the UK, as many are against the use of speed limiters. Even though these devices could help to improve road safety, almost half (48%) of drivers believe they shouldn't be used in cars. In fact, 41% said that a speed limiter would actually deter them from purchasing a new vehicle.
It's clear that the introduction of mandatory speed limiters is an unpopular decision. Nevertheless, with the new legislation set to come into effect in a matter of months, drivers will need to adjust to the change sooner rather than later.
About this data
[1]The statistic on predicted autonomous vehicle sales was sourced from a report published by the Department for Transport in 2020. 
[2]The statistics and data used within this report were collected from a YouGov survey of 2,000 UK car owners, which was run on the 1st February 2022. All the statistics and data used in this report were sourced from this survey unless otherwise stated. 
[3]Further information can be found on Motor Authority.