What are the benefits of advanced driving courses such as IAM and Pass Plus and can they help lower your car insurance premiums?
None of us are too old or experienced to learn new skills and develop our abilities.
Especially behind the wheel.
The driving test is the only practical exam you legally have to complete to maintain your licence until you're 70.
That could mean you have over 50 years on the road without any re-training.
So whether you passed yesterday or yesteryear, it's worth considering a know-how top-up… in fact, it might even save you money.
Driving courses and insurance discounts
Before we investigate advanced driving options, it's important to acknowledge that insurance premium discounts are certainly not the biggest benefit of signing up for an advanced course.
In many cases there are no premium discounts at all and, if there are savings, they may not outweigh the cost of the course.
If you use Gocompare.com's car insurance comparison service you'll be asked whether you have a valid Institute of Advanced Motorists (IAM) driving certificate.
Also, if you passed your test less than a year ago, you'll be asked about Pass Plus - insurers only tend to apply a Pass Plus discount for new drivers who have held their licence for less than 12 months.
If you tell us that you've taken these courses, the information will be taken into account when compiling the results table showing your car insurance quotes; but remember that not all insurers (or all comparison sites) will take IAM or Pass Plus into account when quoting.
Also remember that, after you buy a policy, if you've been offered a discount then insurers will need to see your IAM certificate and/or Pass Plus qualification in order to honour it.
If saving on insurance is the only motivation to complete a course then ring your insurer and ask whether they recognise a course before you sign up.
Insurance aside, there are plenty of other benefits associated with improving your road skills. These include:
Maintaining your no-claims discount
Fuel economy (and less carbon emissions)
Smoother braking
Longer tyre life
Less stress in challenging driving conditions
Advanced driver training should make it easier to read the road ahead, meaning it'll be more likely that you have a smooth, safe, incident-free journey.
Why don't all insurers offer discounts for advanced drivers?
Each insurance company underwrites policies differently, each using their own statistics.
Your premium is constructed using a complex formula that includes information such as the type of vehicle, where it's parked overnight, what you do for a living, who else is on the policy, your postcode, and more.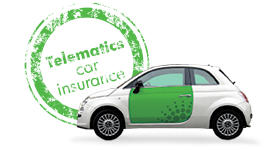 Some insurers simply aren't satisfied with the long-term statistics available on advanced drivers, while others won't consider any licence other than the standard, full UK licence.
Remember also that, in the cases where there's a discount for advanced driving achievements, it's often less than the cost of the course itself.
Essentially you need to want to become a better, more experienced driver in order to reap the benefits of advanced driving courses. And these are some of the options available…
Institute of Advanced Motorists (IAM)
Generally regarded as the most respected and recognised post-test course, IAM's Skill For Life programme and Advanced Driver test has existed in various shapes and forms since 1956.
The programme includes a year's membership of the IAM, all instructional material, observed drives and, eventually, your 90-minute test.
The test itself is based on the police's own roadcraft system of car control.
The course boasts a systematic defensive process of positioning your vehicle correctly in relation to all other vehicles and road furniture and identifying and negotiating hazards, often before they're even visible.
It's a myth that advanced drivers are taught to develop quicker responses. They're simply able to read the road further ahead to avoid possible problems in the first place.
The courses also establish a smoother approach to driving, using the right gears in the right scenarios, thereby allowing for better fuel economy and less brake pad abuse. The examiner is looking for complete confidence and competence in all conditions.
It's recommended that you've driven at least 10,000 miles before you take this course so that you're already aware of the road and have a certain level of confidence.
Using different driver policy scenarios on Gocompare.com's car insurance comparison service, I found that IAM certification could reduce premiums by as much as 5%.[1]
Depending on your circumstances it's possible that this could, over time, cover the cost of the course. But, as the IAM state themselves, it's not about reducing costs - it's about becoming a better driver.
Cost: £149 via the Institute of Advanced Motorists† directly[2]
Pass Plus
Established by the Driving Standards Agency in 1995, the Pass Plus scheme was introduced to build new drivers' confidence and reduce the risk of accidents.
According to road safety charity Brake,† drivers aged 18 were three times more likely to be involved in a crash as a 48-year-old, while one in five new drivers has a crash within six months of passing their test.
While the Pass Plus scheme was essentially introduced to lower these statistics, an added selling point was the promise of a reduced rate in the driver's insurance policy - something you may still see boasted on the websites of some driving schools.
However, the majority of insurers no longer recognise Pass Plus. There are still discounts to be found, but these reductions are relative to the high cost of the new driver's premium and are unlikely to recoup the cost of the course itself.
The price consideration aside, a Pass Plus course does build on what you've already learned on your pre-test lessons. Over six hour-long modules you'll experience practical driver training in:
Towns
All weathers
Rural roads
Night conditions
Dual carriageways
Motorways
Each module helps establish an increased ability to read the road, improve anticipation and awareness and help reduce the risk of accidents.
If you're considering completing the Pass Plus scheme, contact your insurance company directly to see whether they offer any discounts. Then visit the government's own guide† as many councils offer discounts on Pass Plus schemes.
Cost: Pass Plus courses range in price across the country, may be in the region of £160-£200
Other courses
There are some other courses and lessons available that could help improve your driving skills.
They're not currently recognised by the majority of insurers, but they should help you become a more confident driver who can identify risks and hazards without undue stress.
Each insurer has different underwriting criteria so be sure to call yours to see whether there are any price benefits.
ROSPA† offer an advanced driver test that's based on the same roadcraft principles as the IAM's course.
The tests are held by serving or retired police officers and ROSPA are the only tests that require a three-yearly re-test to ensure you still have the skills. ROSPA also have a network of local groups for training.
The AA† offer two free courses: Drive Confident and Drive Smart. Drive Confident is designed for 'rusty or nervous' drivers, while Drive Smart is aimed at new drivers who've passed their test in the last 12 months. Free places on Drive Confident courses are limited, but definitely worth considering.