With the soaring cost of motoring, have you considered car clubs, car rental, leasing or cycling as alternatives to car ownership?
If you only use your car once or twice a week, a car club could save you thousands on motoring costs every year
Car insurance premiums, MOTs, depreciation, road tax and fuel prices mean that the cost of owning and running a car can be extortionate.
And that's before you've accounted for localised requirements such as parking permits and congestion charges.
While the annual cost of motoring varies enormously depending on the individual driver, their location, occupation and choice of vehicle, it can run into several thousands of pounds for even the occasional motorist.
Those sorts of figures have led some drivers to put motoring costs ahead of worries such as job security or mortgage payments.
If motoring costs are keeping you awake at night, consider how important it really is for you to own a car.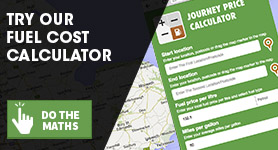 Because, as these car ownership alternatives demonstrate, you don't need to own a motor in order to enjoy the benefits of driving.
Drive and go
If you're only using your car on a 'now-and-then' basis, consider selling it and taking up membership with a car club instead.
These schemes allow you to use a car whenever you want without the hassle of tax, insurance and maintenance.
There are car clubs all over the UK, providing cars parked in designated locations for you to pick up and drive at your convenience.
See also:
Cover to drive someone else's car
Van v car: Running costs
Most charge an annual membership plus an hourly rate, and many include added extras such as free fuel for shorter journeys or pre-paid congestion zone charges.
City Car Club† and Zip Car† are two of the most popular providers. Headline membership costs are likely to be reasonable, but remember that there are also likely to be hourly charges and prices may vary depending on a variety of factors including the type of usage.
If you only use your car once or twice a week, it could certainly be worth your while doing the calculations.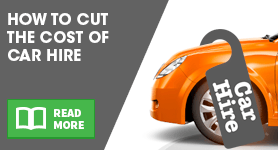 Rent a car
Car clubs offer a good deal of flexibility, but if there's not one in your area, or you'll need a vehicle for an extended period of time (a long journey or holiday, for example), you might consider renting a car instead.
Major players in the car rental business include Avis, Europcar, Enterprise and Hertz, all of which offer a range of deals and promotions, with many now delivering straight to your door to eliminate some of the hassle traditionally associated with hiring a car.
Be aware that more specific requirements, such as child seats or differing picking up/dropping off points, will come at a cost, but overall may provide much greater value for money than owning a car if you only use it periodically.
Peer-to-peer car rental
Some firms help you to hire cars from real people in your neighbourhood - often for a smaller sum than bigger companies would demand
Be sure to take the time to search out the best car hire deal, as many companies will offer attractive introductory offers to new customers.
Alternatively, you may want to consider so-called peer-to-peer car hire services which help you to hire cars from real people in your neighbourhood - often for a smaller sum than bigger companies would demand.
WhipCar, one of the best-known providers of this service, closed its business in 2013, but there are other companies in the market, including Buzzcar.
Leasing
Very popular in the United States, a car lease is basically a long-term rental agreement that gives you exclusive use of a car for a set period of time (usually two-to-three years).
The monthly lease should be less than the monthly fee for buying a car on finance because, at the end of the period, you won't have a vehicle.
You'll still have to pay for tax and insurance, although many companies allow you to build in a maintenance payment to reduce costs in this area.
But you're able to choose from a wide range of cars which could help reduce expenses. For example, you might choose to lease a top-of-the-range hybrid vehicle, or a vehicle that offers impressive miles to gallon, in order to bring down running expenses.
See also:
Should I buy or lease a car?
Car finance and loans
Then, when you no longer need the car, or decide you're unable to continue running it, you simply hand it back, hassle-free.
You must take into account that the company will expect the vehicle to be returned in what it deems to be a 'reasonable condition', and that some contracts will stipulate a fixed-mileage limit.
Also, a car lease will demand an upfront deposit - typically the equivalent of around three months' rental.
If it appreciates, buy it. If it depreciates, lease it
J Paul Getty, billionaire oil tycoon
Get on your bike
There are huge numbers of individuals ready to extol the virtues of cycling, and they'd be right. It's cheap, it's good for you and it's good for the environment.
If you're considering getting rid of your car for good, a bike is the obvious back-up.
The Cycle to Work† initiative makes it easier to buy a new bike and there are many cycle hire schemes in place in cities across the country.
By Rachel England