A private car sale can be an attractive proposition, but have you considered the practicalities, paperwork, insurance cover and other implications?
Key points
A private sale can be financially attractive for both parties, but you need to know what you're doing
Be on your guard and check all appropriate paperwork
Ensure adequate car insurance is in place for a test drive and to bring a vehicle home
A private vehicle sale can be one of the best deals you can get… For both the buyer and the seller.
Be aware that the deal can easily turn sour, though.
There's a lot of good faith involved, and neither party has much protection under the law.
The seller
Private trade means a seller can avoid part-exchanging their vehicle, an arrangement where a dealer may give you the lowest price possible (book value).
As a seller in a private sale you have control and can aim to charge what you believe your vehicle is worth.
But, unlike if you take your vehicle to a dealer, a private sale isn't protected by the Sale of Goods Act 1979. 'Buyer beware' will only stand you so far; you have a responsibility not to misrepresent the sale.
If certain aspects of the vehicle's condition need work to ensure it's legally roadworthy, they should be done before any sale is committed to.
Receipts for these repairs, plus any other work that's been done to ensure it sells well, should be kept with the vehicle documents.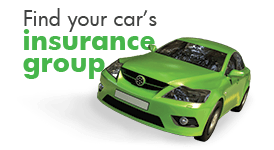 You also need to be honest from the very start:
Be truthful about the vehicle's age, reliability and condition
Clarify how long it has left on the MOT
If you've been completely honest, not covered anything up, kept all proof of repairs and ensured the vehicle is legally roadworthy, you've upheld your end of the bargain.
Avoid scammers…
Not all buyers are legitimate, and be especially careful if you've advertised your vehicle to the wider online world. Be wary of overseas customers offering to pay the full price and asking to arrange a shipping deal.
See also:
Car finance and loans
Checking a car's history
Car insurance write-offs
Also be wary of anyone calling to say they've 'matched' your vehicle with a series of potential buyers and that all you need to do is pay a fee. There are no potential buyers and you'll wave goodbye to that fee.
The buyer
A private deal can mean that the buyer, like the seller, avoids paying a dealership's profit margin. It's also likely that the seller is looking for a quick, clean deal, so there's more room for bargaining.
Before visiting the seller, contact them and ask for some basic information; registration number, make, model, and MOT test number.
Run checks on the vehicle's status. Initial checks should be done directly with the tax office and DVLA.†
There are a myriad companies who offer a checking service and who can give an immediate indication as to whether a car has had any major crashes, or whether it has outstanding debt left on it.
On arrival at the seller's location, double check that all the registration documents match the information you've been given.
Also inspect the vehicle identification number. Often found on the driver's side dashboard or on the main part of the engine under the bonnet, the car's 17-digit unique fingerprint should not have been doctored and should match the details on the registration document known as the V5C.
Ask as many questions as possible and, if you're unsure about the vehicle's condition, take a mechanic with you. It's difficult to return the vehicle once the deal has been made.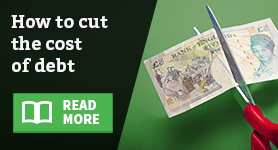 Avoid rogue traders posing as private sellers…
This is an age-old trick, but one that's easy to identify the first time you call the seller:
Ask about 'the car'. Don't be specific. If they ask which car it's an indication that you may be speaking to a dodgy trader
Ask to meet the seller at their house. If they try to suggest somewhere else then there's good reason to be suspicious
Google the contact number to see if it's been used in other recent sales. If so, you should be asking why...
The test drive
Insurance cover is essential before the buyer takes a test drive. A 'drive other cars' clause is not ideal as it's likely to offer third party only insurance protection - if the worst does happen, any damage to the car will not be covered.
Contact your insurance company beforehand as some companies offer a temporary policy that specifically covers the test drive.
If your insurer doesn't offer such an option they may be able to advise on a company that does, or you can use a comparison site such as Gocompare.com to find and arrange short-term car insurance cover.
Other options are the buyer adding the vehicle as an additional temporary vehicle on their policy, or the seller adding the buyer as an additional driver on their insurance.
In most cases the shortest amount of time these additions last for will be a week, meaning that this may not be your most cost-effective option.
Seller tip: Ask to see proof of insurance before the buyer sets foot in the driver's seat. Don't, under any circumstances, leave the car and keys unattended.
Buyer tip: Ask for a 'cold start' - turning the ignition on a car that's been idle for anything over several hours (and preferably overnight) is much more telling than if the car has recently been driven.
The sale: How to make/receive the payment
Each payment option comes with a risk:
Cheques take too long - unless the buyer is happy to let the cheque clear in the seller's account before they pick up the vehicle
Bankers' drafts can be easily forged
Internet payments are speedy… But only if you trust the buyer. You're giving them your bank details and they already know your address!
Cash is great for the seller… But will leave you with a substantial amount of money in your house which leaves you vulnerable until you can get to the bank. Also beware of forgeries
A common solution is for the buyer to drive the seller directly to the bank after the sale. Consider this when you agree a time to make the sale.
The sale: Essential paperwork
Once the money has been exchanged, both parties need to sign and date the 'new owner' section of the V5C document.
The moment money has changed hands and a receipt has been signed there are very few comebacks
The buyer keeps the green tear-off section while the seller sends the remaining section of the document to the DVLA.
A receipt is essential. It can be as basic as an invoice document with the vehicle details, agreed amount, both party's details and signatures and 'sold as seen' written on it.
However, a much more professional, secure option is offered by the AA, who've prepared a standard private sale contract † that you can use for free.
Other essential documents that need to be provided with the vehicle are the MOT certificate, any service-related documents, the owner's manual, the radio code, the locking wheelnut key and all spare keys.
Road tax no longer stays with the car. Buyers now need to tax the vehicle themselves, as soon as they buy it. This can be done online, or at the Post Office, using the New Keeper Supplement.†
The seller will get an automatic refund of any full remaining months of tax when they sell their vehicle. The DVLA will send it automatically to the address they have on record.
Finally, both parties need to contact their insurance company as soon as possible to explain their new vehicle ownership details. The buyer needs to have done this before taking the new vehicle home.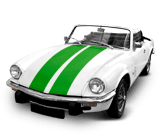 No time wasters, please!
If either party is unsure during the early stage of interaction then pull out immediately…
The moment money has changed hands and a receipt has been signed there are very few comebacks.
If the buyer honestly believes that the sale was misrepresented then it's their responsibility to prove it.
So long as the seller has been completely honest and has made the buyer aware of repairs done on the vehicle before sale, it's almost impossible to return the vehicle.
Analysis
"Private car sales can be a great deal for both buyers and sellers but, to get the best price and avoid being conned, you really do need to know what you're doing," said Gocompare.com's Ryan Fulthorpe.
"For most of us a car - whether it's new or second hand - is one of the most expensive things we'll ever buy. So, before buying a car through the small ads, it's important to take the time to check the condition of the vehicle, both the bodywork and mechanics, and ensure that the paperwork is all present and correct.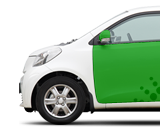 "A test drive is crucial in helping to establish whether a car is in good running order and is right for you - comfortable and easy to drive. By law, the car being test driven must be insured, and this can be arranged through either the seller or buyer's car insurance.
"A common-held myth is that a fully comprehensive policy gives the policyholder third party cover to drive any car, but not all policies do.
"If you're planning to road test a privately sold car you'll need to check with your insurer. Another thing to consider is that if you're involved in an accident during a test drive, third party only insurance will not cover any damage to the car you're driving.
"A better option would be for the buyer or seller to contact their insurer to see if they offer a temporary policy to cover test drives. If they don't, short-term car insurance cover can be arranged through a comparison site such as Gocompare.com.
"Alternatively, a buyer could add a car they wish to test drive as an additional temporary vehicle to their policy, or the seller could add a would-be buyer as an additional driver on their insurance.
"When a potential buyer is inspecting or test driving your car, don't just hand over the keys and let them get on with it. Stay with them.
"Before setting off on a test drive, check that the driver has a valid driving licence and sit in the passenger seat before handing over the keys. Otherwise you run the risk of the car being stolen."