What is E10 fuel?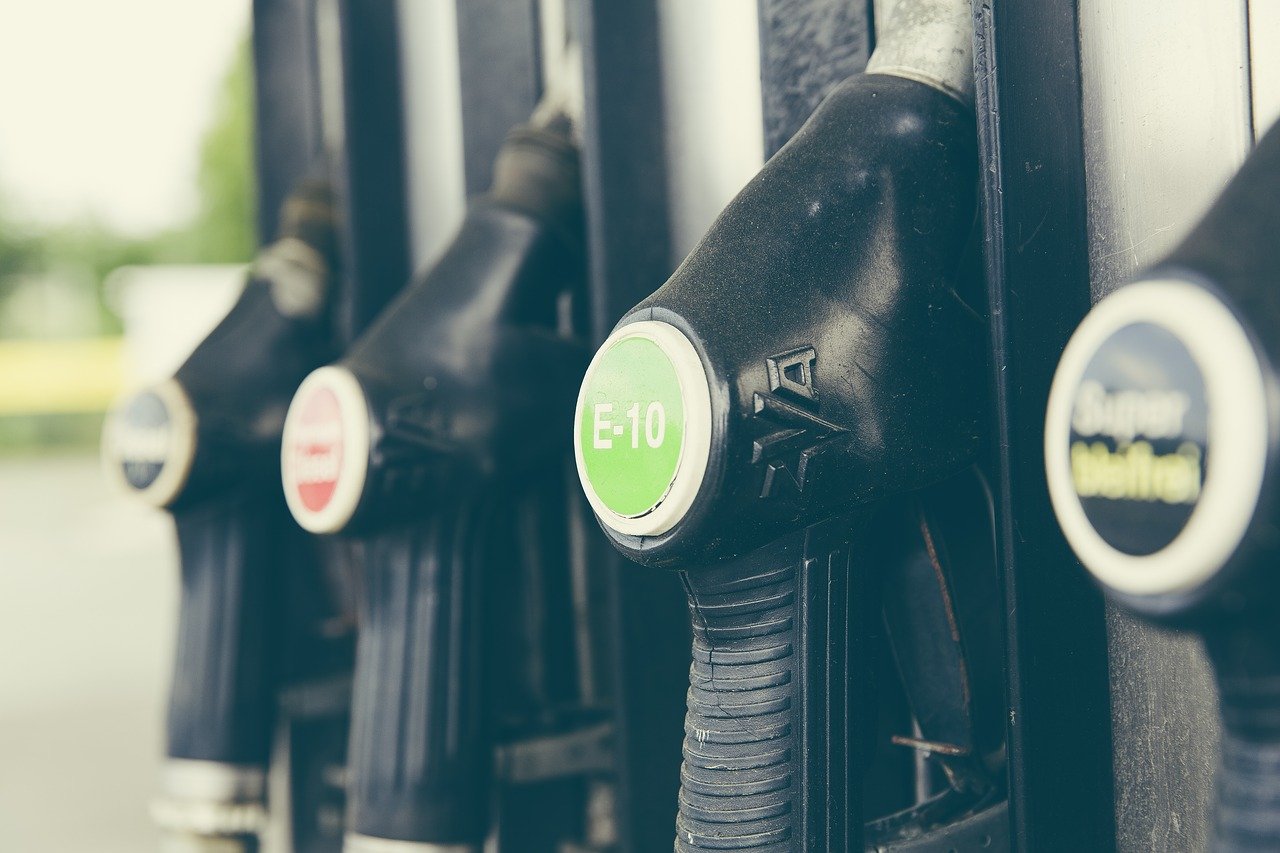 E10 fuel is a new type of petrol that contains up to 10% renewable ethanol. The current petrol used in the UK (E5) contains just 5%. A higher percentage of bio-ethanol will help to reduce CO2 emissions and tackle climate change.
That's why, from September 2021, the standard petrol in Great Britain will become E10. This shift only applies to petrol, meaning diesel fuel will not be changing.
Almost all (95%) petrol-powered vehicles on the road today will be able to use E10 without any problems. If your car was made after 2011, it will definitely be compatible with the new fuel. However, there are a small number of pre-2011 cars, and many classic cars, that will be incompatible.
Will my classic car run on E10 fuel?
Yes, incompatible classic cars can still run on E10 petrol, but the fuel may create faults in the long run. To avoid this, there are certain upgrades you can make to your car to ensure no damage is done.
What are the problems with E10 and classic cars?
E10 could cause various issues within your vehicle because of its higher ethanol content. Ethanol is a solvent, which means it can degrade non-metal materials, such as rubber. This can affect your car in the following ways:
Degradation of flexible fuel hoses, seals and other components
Fuel filters and injectors may become blocked by debris
Fuel pumps may be damaged
Ethanol is also hygroscopic, which simply means that it absorbs water from the air. As a result of this, it is easier for water to get into parts of your car and cause damage. Condensation can occur in fuel tanks, fuel lines and carburettors, leading to corrosion.
How much will it cost to upgrade my classic car?
To work out the average cost of upgrading, we reviewed the specifications of four different classic cars.
| | 1963 Jaguar E-Type | 1973 MKIII Mini | 1983 Ford Capri MKIII | 1993 Mazda MX-5 |
| --- | --- | --- | --- | --- |
| Engine Capacity (CC) | 3,800 | 998 | 2,800 | 1,600 |
| Ave. MPG | 18 | 40 | 25 | 34 |
| Average Annual Mileage | 1,770 | 2,214 | 2,214 | 3,400 |
| Parts | £85.00 | £30.00 | £40.00 | £25.00 |
| Labour - Ave. £48 per hour | £432.00 | £222.00 | £240.00 | £144.00 |
| Total | £517.00 | £222.00 | £280.00 | £169.00 |
The cost of replacing parts will vary depending on the make and model of your classic car, as well as, crucially, the additional charge for labour if you take it to a garage. To get an idea of how much this may be, we have calculated an estimated price for the typical classic car owner.
On average, it will cost £297 to upgrade a classic car for E10 fuel via a specialist mechanic. That means it could cost more than £178.2m to update every affected car in Britain.
However, you may be able to cut costs by avoiding a trip to the garage. If you're handy enough, you could upgrade your vehicle yourself for only £45 - a saving of £252. Therefore, if every classic car owner in Britain did this, the total price would come down to £27m.
While many owners will be impacted, it's unlikely that all affected cars would need a complete upgrade. So, if just half of Britain's classic car drivers choose to fix up their own vehicle, the cost would drop to a total of £13.5m. Similarly, if only 50% of cars were taken to a specialist mechanic rather than 100%, the cost to the market would fall from £178m to £89.1m.
Can I continue to use E5 fuel instead?
Yes, you can. Super unleaded will remain at the E5 standard for at least five years after the introduction of E10. The downside is that premium E5 fuel has a higher price tag, and generally costs 15p per litre more than unleaded (which will soon be E10).
Using the GoCompare fuel cost calculator, we determined what this additional cost could look like to the average classic car owner. Based on the latest average price of super unleaded petrol (E5)*, we estimate that it will cost an additional £43.18 each year to continue using E5 fuel.
If nobody decides to make the switch to the new petrol, Britain's classic car owners would be faced with an increase of £22.54m in annual fuel costs. Alternatively, if just half of the affected drivers start using super unleaded, this would equal an additional spend of £11.2m.
Which is the more cost-effective solution?

Our research shows that it would initially cost drivers more to upgrade their classic car than it would to continue using E5 fuel. However, there are a few variables to think about before making your final decision.
If you choose to spend a little more on petrol, it would likely take six years before this extra cost would exceed the price of upgrading your car. Although, that is only if you take your car to a specialist mechanic to make it compatible with E10. For any owners who could make the necessary adjustments to their vehicle themselves, upgrading would cost roughly the same as the extra amount you would spend on E5 fuel for one year.
When making your mind up about which option is right for you, it's important to consider certain factors. Think about how long you intend to keep your classic car for, how often you drive it, and whether you're a dab hand at DIY.
About this data
Our research is based on four classic cars: the 1963 Jaguar E Type, 1973 Mini MKIII, 1983 Ford Capri MKIII and 1993 Mazda MX-5. We define a 'classic car' as any car that was made 25 years ago or more.
These four vehicles were chosen to be our research base because they represent the top-selling classic cars across four decades. They provide a mix of engine sizes and average miles per gallon (mpg). We reviewed each vehicle's engine capacity, mpg and average annual mileage.
The figures relating to the number of impacted cars are based on a RAC estimate of 600,000 affected vehicles. It is probable that not all 600,000 will be classic cars, however, we believe that the majority of non-compatible vehicles would be. Therefore, we have used this number as an estimate.
Cost to upgrade sources
When exploring the cost for drivers to upgrade their cars, we looked at both the price of vehicle parts and the price of labour.
The figures relating to the cost of parts were sourced directly from specialist part suppliers and include VAT and delivery. The prices exclude any potential trade discounts. Industry averages were used to estimate labour costs, and our numbers assume that a specialist mechanic would be needed.
The price of E5 fuel methodology
* The latest average price of unleaded and super unleaded petrol (E5) has been sourced from RAC Fuel Watch. Although fuel prices are constantly fluctuating, all costs were correct on the date of writing (2nd August 2021).The additional annual cost of continuing to use E5 fuel was worked out using the GoCompare fuel price calculator. The tool combines the number of miles per journey, the fuel price per litre (in pence) and the vehicle's average mpg to determine a cost to the driver.
We entered the prices of E5 and E10 (at the time of writing) into the calculator, as well as the mpg and average annual mileage of our four chosen classic cars. This gave us the yearly cost of using both fuels with each vehicle. We then took an average of these figures to find a representative price per vehicle for the whole market.