Popular Plates:
Covid-19, KFC and Liverpool FC all make the list of the most in demand plates
We've all been there. Driving along when suddenly we spot a car in front of us with something a little different - a personalised number plate - leaving us wondering what, if anything, it means.
While a personalised plate shouldn't impact your car insurance, it can impact how it looks on the road. Some are obvious, such as a name or a sports team. But others are cryptic, leaving motorists across the UK scratching their heads.
We've teamed up with a leading number plate provider to discover what the most popular personalised plates are, based on how many people have searched for specific terms on their database.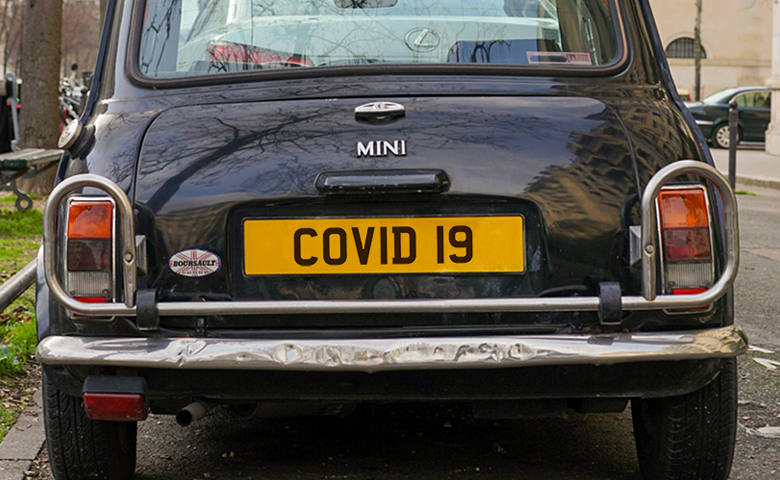 'Boss' comes out on top
The term 'boss' is by far the most popular term to have on a personalised plate, with 28,427 searches in the last year alone. Over the four-year period our research covered, a staggering 80,266 people had enquired about it, suggesting that personalised plates are most popular with a certain lifestyle (and pay cheque).
There were hundreds of searches for some of the most affluent postcodes in London too - Chelsea (SW3), Kensington (W8) and Notting Hill (W11). Personalised plates are a status symbol as much as anything else.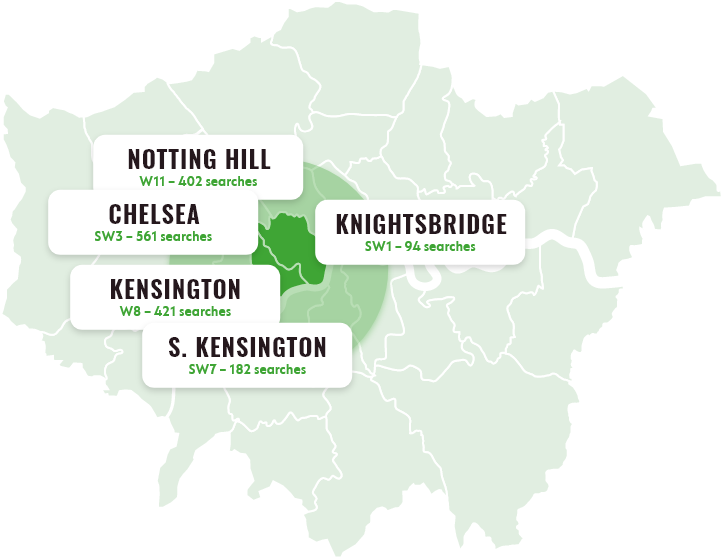 London's Posh Postcodes
*Data shows searches from the last 4 years
| Term | Location | Searches |
| --- | --- | --- |
| SW3 | Chelsea | 561 |
| W8 | Kensington | 421 |
| W11 | Notting Hill | 402 |
| SW7 | South Kensington | 182 |
| SW1 | Knightsbridge | 94 |
People like to wear their brands on their sleeves
We've all got a favourite brand, but some people love them to the extent of wanting to show them off everywhere they drive. Over 1,500 searches were made for 'KFC', with people looking to have a finger-licking good drive.
Disney also saw 502 searches, while Facebook (53), Twitter (24) and TikTok (24) all saw fans of social media hitting the roads.
Most-searched Brands
*Data shows searches from the last four years
Recent news makes the number plate headlines
The news has been impossible to miss recently, and it'd be even harder to ignore if these people had their way. There have been 1,364 searches for Covid-19 related terms, including Covid, Corona, C0VID-19 and the more detailed alternative, Covid Issues.
Black Lives Matter has also been a recent addition to the list, with 139 searches for BLM number plates in the last two months alone.
Liverpool are champions of the number plate league
Football clubs have always been popular personalised plate ideas, but there's one team that comes out on top over the last four years. And by some way.
Just like with the current Premier League table, Liverpool are run-away winners with 5,629 searches for LFC plates. Chelsea come in second with 860, while the remaining top five are Leeds United (383), Manchester United (294) and Spurs (271).
Top five most-searched football clubs
*Data shows searches from the last four years
Politics gets lots of people's votes
Football clubs aren't the only thing being supported through number plates, with a number of high-profile politicians finding their way onto people's cars.
78 people searched for 'Boris', with 15 wanting 'Corbyn' and 90 looking for 'Trump'.
One-time presidential candidate Joe Exotic (yes, really) also got three searches.
Most-searched for in politics
*Data shows searches from the past year

Trump 90 searches

Boris 78

Corbyn 15

Joe Exotic 3
Icons by Icons8
Grand Theft Auto the most searched for game
Perhaps worryingly for driving standards, GTA was the most searched for game to have on a personalised plate with 915 entries.
COD (Call of Duty) was second with 895 searches, while Xbox (329) beat PlayStation (287) in the battle of the consoles.
Newcastle is the personalised plate capital of the UK
People living in London made more searches for personalised plates than anyone else over the last four years, with 57,010 people looking for something to make their cars stand out on the capital's busy roads.
A long way back in second with 9,976 was Birmingham, while Leeds finished off the top three with 5,555 searches.
However, when you compared the number of personalised plate searches with the number of cars registered in that city, Newcastle came out on top. For every 100,000 cars on the road on Tyneside, 5,050 searches were made for bespoke number plates to help them look the part.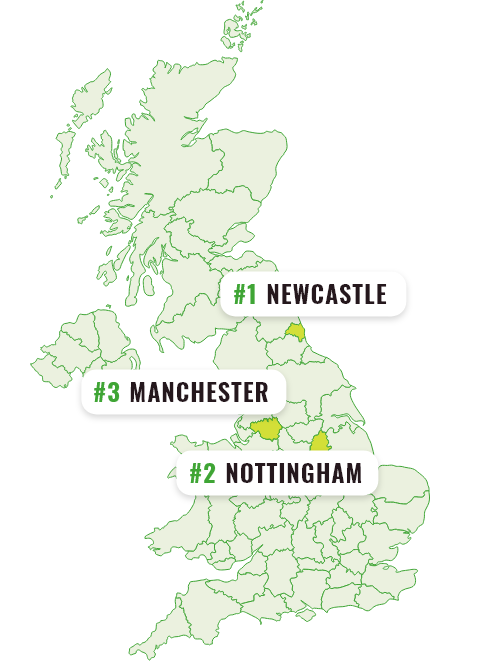 Index of searches by location
Rank
Location
Searches

per 100,000 vehicles

#1
Newcastle
5050
#2
Nottingham
4901
#3
Manchester
3463
#4
Glasgow
2551
#5
Bristol
2453
#6
Liverpool
2231
#7
Redditch
2154
#8
London
2142
#9
Blackburn
2033
#10
Norwich
2033
*Data shows searches from the last 4 years
ARE PERSONALISED PLATES JUST FOR THE BOYS?
Personalised plates are popular with all sexes, but it's boys who take the win. 10,166 searches were made for 'boy' plates, while only 765 were made for 'girl'.
When it comes to children, boys win out here too. 'Son' plates attract 535 searches, while 'daughter' only managed 11.
The battle of the parents, however, was much tighter - 4,944 want 'mum' on their number plates, while 'dad' just takes the top spot with 7,129 searches.
Most-searched for family plates
*Data shows searches from the last 4 years

Boy 10,166 searches

Dad 7,129

Mum 4,944

Girl 765

Son 535

Daughter 11
Icons by Icons8
Joker beats Batman in the fight of good versus evil
Batman's archnemesis, the Joker, received 1,483 searches. The caped crusader only managed 859.
Hulk saw 866 searches, while there are notable superhero mentions for Thor (280), Marvel (193) and Groot, The Guardians of the Galaxy favourite, amassing 107 searches.
Most-searched for heroes and villains
*Data shows searches from the last four years
Joker 1,483 searches
Batman 859
Hulk 866
Thor 280

Marvel 193
Groot 107
Icons by Icons8
Emoji number plates could be a sign of things to come
While emoji number plates aren't currently legal in the UK, we have seen them launch in Australia with a selection of emojis being allowed to accompany your registration. The term 'emoji' has been searched for 104 times, and it might not be long before we see searches coming in for smiley faces, thumbs ups, sunglasses and laughing.